Rent Review provisions in Leases
The recent case of Monsolar IQ Limited v Woden Park Ltd demonstrates the importance of careful drafting in leases.
In this case, the High Court had found that an indexation clause in a rent review provision should be corrected by interpretation – the Landlord then appealed against this finding.
Background
A Landlord was leasing 15 acres of agricultural land to a Tenant which was to be developed as a solar farm, for a term of 25 years and 6 months. The rent was payable by the tenant half yearly, and each year there was to be a rent review.
The rent review was based on a formula:
Rent payable prior to the Review Date x (Revised Index Figure / Base Index Figure) 
This formula, read literally, meant that each year the rent would increase by the aggregate increase over all of the previous years of the term, rather than increasing relative only to the previous year.
This case raised the issue of whether this was a clear mistake in the drafting, and if so, what the parties intended the clause to say.
The High Court had found that the clause applied literally, produced absurd irrational and arbitrary results, and that what the parties actually intended was that rent on each review would either increase or decrease in accordance with the change in RPI that year.
The case involved consideration of legal principles that the literal meaning of provisions can be corrected if: it is clear that a mistake was made and what the provision intended to say.
The Landlord suggested it was not clear what the parties intended the clause to say, for example they could have intended it to be an 'upwards only' rent review. The Landlord also argued that the court should not be looking here at whether the clause was rational.
Court's findings
The Court of Appeal however dismissed the Landlord's appeal and maintained the position of the High Court that the mistake was to be corrected by interpretation and the indexation would be by reference to the increase or decrease in the RPI over the previous year only.
The court confirmed that there is a difference between clauses which are irrational, like here, and those which are just imprudent (and the court will not override literal wording because it is commercially unattractive to one party).
In this case, if the clause were applied as drafted, it was suggested that the rent would reach more than £76 million/annum in year 25 of the term, as opposed to approximately £30,000 when applying RPI increase based on the previous year.
The court rejected the Landlord's argument that because it was possible the rent review was intended to be an upwards only rent review, it was not clear how the mistake would be corrected, and therefore that the provision should not be corrected. The court held that this would be a new provision rather than correcting a mistake.
So how could this affect me?
If you are a Landlord or Tenant dealing with a Lease, ensure that you take legal advice on the implications of rent review clauses.
You must not rely on the court correcting a mistake in drafting. While the court may correct a provision by interpretation, they will not override literal wording just because a clause is commercially unattractive, for example one party has to pay a very high rent following review.
Rent review provisions should be drafted clearly.
A rent review provision may appear clear when drafted, but changes in the circumstances of the parties, or changes to the lease could result in the rent review provision being unclear. Such clauses should be revisited following subsequent variations to a Lease to ensure that it still works in the way it is expected and was intended to.
If a Lease contains a formula, it is prudent to include a worked example which can help to identify problems in the operation of the provision in practice.
How can we help? 
If you require further advice regarding rent review provisions or any other Real Estate matter, please contact our Real Estate department. You can also email your query to realestate@herrington-carmichael.com or call 01276 686222.
This reflects the law at the date of publication and is written as a general guide. It does not contain definitive legal advice, which should be sought as appropriate in relation to a particular matter.
Daniel York
Partner, Property Law
Francesca Medhurst
Trainee Solicitor
Sign up
Enter your email address for legal updates on Property & Construction Law.
There are lots of costs involved for a tenant when considering taking a commercial property lease...
read more
Award winning legal advice
We are solicitors in Camberley, Wokingham and London. In 2019, Herrington Carmichael won 'Property Law Firm of the Year' at the Thames Valley Business Magazines Property Awards, 'Best Medium Sized Business' at the Surrey Heath Business Awards and we were named IR Global's 'Member of the Year'. We are ranked as a Leading Firm 2022 by Legal 500 and Alistair McArthur is ranked in Chambers 2021.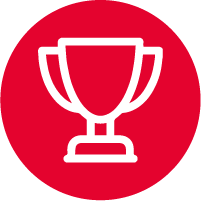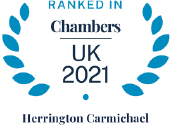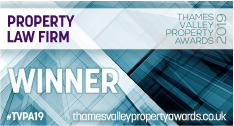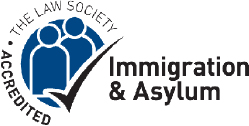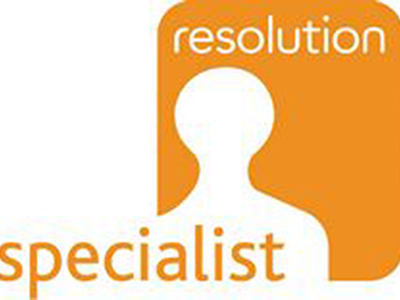 Camberley
Building 2  Watchmoor Park, Riverside Way, Camberley, Surrey  GU15 3YL
+44 (0)1276 686 222
Ascot (Appointment only)
102, Berkshire House, 39-51 High Street, Ascot, Berkshire SL5 7HY
+44 (0)1344 623388
London (Appointment only)
60 St Martins Lane, Covent Garden, London WC2N 4JS
+44 (0)203 326 0317
Wokingham (Appointment only)
4 The Courtyard, Denmark Street, Wokingham, Berkshire RG40 2AZ
+44 (0)118 977 4045
Our Services
Corporate Lawyers
Commercial Lawyers
Commercial Property Lawyers
Conveyancing Solicitors
Dispute Resolution Lawyers
Divorce & Family Lawyers
Employment Lawyers
Immigration Law Services
Private Wealth & Inheritance Lawyers
Startups & New Business Lawyers
© 2022 Herrington Carmichael LLP. Registered in England and Wales company number OC322293.
Herrington Carmichael LLP is authorised and regulated by the Solicitors Regulation Authority.
Privacy Policy   |   Legal Notices, T&Cs, Complaints Resolution   |   Cookies 
Client Feedback   |  Diversity Data