The impact of COVID-19 on enforcement
Obtaining a County Court Judgment (CCJ) is the first step in enforcing a debt against the debtor. Once a CCJ has been obtained, the judgment creditor will need to take the necessary steps to enforce their Judgment to recover the monies owed to the judgment creditor, unless the debtor pays the full judgment debt after receiving the judgment. During COVID-19, the Government has put legislation in place to protect people from being affected by the consequences of their debts. Below are some of the enforcement methods which are available to you, and how COVID-19 has impacted the ability to use these means of enforcement;
Bailiffs and High Court Enforcement
Bailiffs are usually the most common, and potentially the most cost effective method of enforcement. Despite this, the use of bailiffs and high court enforcement can only be successful if the debtor has assets which they own, and which are worth seizing (such as a car). Assets can only be enforced against when they are owned solely by the debtor, and do not impact their ability to work – for example a car owned jointly by the debtor and his wife would not be able to be seized, neither would any tools which the debtor owns and uses for work.
Whilst the county is in lockdown, bailiffs and high court enforcement officers are not generally able to attend debtor properties to seize goods.
Attachment of Earnings Order
An Attachment of Earnings Order is where money is taken from the debtor's salary and paid to the judgment creditor. This method of enforcement cannot be used if the debtor is self-employed, unemployed or serving in the armed forces.
When making the order, the Court will calculate how much money it thinks the debtor requires to live on, which is called the "protected earnings rate". If the debtor earns more that the "protected earnings rate" the additional sums will be paid to the judgment creditor., If the salary of the debtor is less than the "protected earnings rate" then an Attachment of Earnings Order is not appropriate.
Once an application for an attachment of earnings order has been made, the debtor will be required to complete a form regarding their financial circumstances, if insufficient evidence is given then the court may list a hearing.
As a result of COVID-19, may people have been furloughed and on reduced incomes and may even have been made redundant.
Charging orders and orders for sale
A charging order secures the debt against the debtor's property, much like a mortgage. Once an application is made for a charging order, the judgment creditor must provide evidence that the debtor owns the property, confirm the arrears and provide details of any other known creditors. Once the order has been secured, the judgment creditor will then need to decide whether to wait for the property to be sold by the debtor, to obtain the monies owed, or whether to apply for an order for sale.
An order for sale cannot be obtained if the debt does not exceed £1,000.00. If you are a business however, and the amount of the charging order is relatively low, even though it exceeds £1,000.00, it is unlikely that the Courts would grant an order for sale. As there are measures in place currently which prevent the possession of property to avoid people from losing their homes, an order for sale would not be able to be obtained in the current circumstances.
Statutory Demands
You do not have to have a County Court Judgment to use a statutory demand to enforce the monies owed to you that are undisputed, however if the debtor is an individual then the debt amount must be above £5,000 and above £750 if the debtor is a company.
A statutory demand is a warning sent to a debtor stating that if the debt is not settled or an acceptable agreement reached then bankruptcy or winding up may follow, if the demand has not been complied with in a period of 21 days.
Under the Corporate Insolvency and Governances Act 2020, there is a blanket ban which states that any statutory demand served after 01 March 2020 cannot be used as a basis of a Winding Up Petition.
You can still proceed with a winding up petition If you can prove that COVID-19 has not had any financial impact on the debtor company or that the debtor company would not have been able to settle their debts regardless of COVID 19, though this can be difficult to prove.
If you wish to discuss enforcement methods in more detail or receive an estimate as to the costs which may be involved in enforcing a County Court Judgment, please contact our Dispute Resolution team.
This reflects the law at the date of publication and is written as a general guide. It does not contain definitive legal advice, which should be sought as appropriate in relation to a particular matter.
FREE: Legal Insights and Event News 
Keep you, your family and / or business up to date on how the law affects you, by subscribing to one of our legal insights.

Subscribe for free Legal Insights
& Event updates
Receive the latest legal developments and professional advice to keep your family and business safe.
Highlighting the importance of making a Will and the benefits of Estate Planning to ensure your children's future and wellbeing is protected.
read more
Award winning legal advice
We are solicitors in Camberley, Wokingham and London. In 2019, Herrington Carmichael won 'Property Law Firm of the Year' at the Thames Valley Business Magazines Property Awards, 'Best Medium Sized Business' at the Surrey Heath Business Awards and we were named IR Global's 'Member of the Year'. We are ranked as a Leading Firm 2020 by Legal 500 and Alistair McArthur is ranked in Chambers 2020.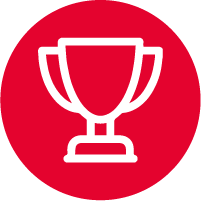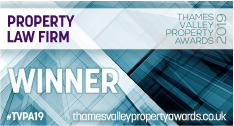 #TVPA19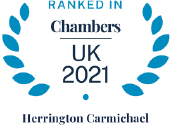 Chambers UK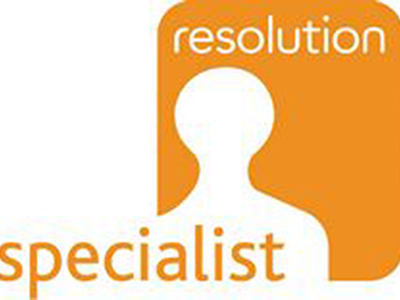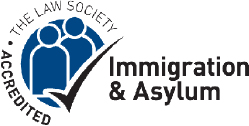 London
60 St Martins Lane, Covent Garden, London WC2N 4JS 
Camberley
Building 2  Watchmoor Park, Riverside Way, Camberley, Surrey  GU15 3YL
Wokingham (Appointment only)
4 The Courtyard, Denmark Street, Wokingham, Berkshire RG40 2AZ