Spending Review 2020 – a Keynote Summary
Last week, the Chancellor presented his spending review setting out the Government's plans for the year ahead. Set out below is a keynote summary of the announcements made and the impact these may have on you.
Predictions for the UK Economy & Unemployment
The Office for Budget Responsibility have forecasted that the UK economy will shrink this year by 11.3%, which will be the largest fall in the UK's economic output for over 300 years. However, as the current lockdown restrictions are eased, the economy is predicted to start recovering, initially growing by 5.5% next year. Even with this predicted growth, the forecast is that economic output will not return to pre-pandemic levels until the end of 2022. Government borrowing is also projected to be a record £394 billion in 2020/21, which is then predicted to reduce to around £100 billion from 2023.
Alongside this, the rate of people out of work is expected to peak in the second quarter of next year at 7.5% of the population (approximately 2.6 million people), which is then expected to fall every year reaching 4.4% by the end of 2024.
These predictions are a positive indicator that the UK economy will recover from the effects of the pandemic over the coming years, especially with the Government's commitment to invest in its recover. However, it is clear that the effects will leave permanent damage with predictions that the economy will be 3% smaller than predicted in the March 2020 Budget.
Impact on UK Businesses
Many businesses will continue to feel the effects of the pandemic over the next few years, with slow economic growth predicted and high unemployment rates meaning there will likely be less people able to pay for goods and services. However, the Chancellor did announce new ways in which the Government will be helping. These included:
• A new UK 'Infrastructure Bank' to be established, headquartered in the North of England, which will work with the private sector to finance major new investment projects across the UK, including housing and transport schemes;
• The National Living Wage is to be increased to £8.91 an hour from April 2021, with the minimum age at which is applies reducing to 23;
• A new three-year 'Restart Programme' being introduced to help those who have been unemployed for over a year to find new work;
• The Business Rates Multiplier to be frozen in 2021/22 to support business recovery, saving businesses in England an estimated £575 million.
Preparing your business for Brexit
With everything that has been going on in 2020, it seems to some extent that preparing for Brexit may not have been given the time and attention it otherwise would have attracted. Our commercial team have been looking at how Brexit will affect your Business.
'How Brexit will affect your business' article
There were no specific announcements regarding changes to taxes, although the Chancellor did acknowledge that adjustments will be required in future. A full Budget will be expected in the Spring of 2021, which will likely shed more light on the Government's future taxation plans.
For a summary of the potential changes the Government may seek to introduce, see our recent article:
Are you going to pay for Coronavirus (and Brexit)?
If you have any questions about the summary's contents, how could we help you or your business, please call us to discuss them on +44 (0)1276 686 222
This reflects the law at the date of publication and is written as a general guide. It does not contain definitive legal advice, which should be sought as appropriate in relation to a particular matter.
FREE: Legal Insights and Event News 
Keep you, your family and / or business up to date on how the law affects you, by subscribing to one of our legal insights.

Subscribe for free Legal Insights
& Event updates
Receive the latest legal developments and professional advice to keep your family and business safe.
The Chancellor Rishi Sunak has now given his second Budget. Whilst many of us had feared what the Chancellor may say given the pressure on the pubic purse following the Covid 19 Pandemic.
read more
Award winning legal advice
We are solicitors in Camberley, Wokingham and London. In 2019, Herrington Carmichael won 'Property Law Firm of the Year' at the Thames Valley Business Magazines Property Awards, 'Best Medium Sized Business' at the Surrey Heath Business Awards and we were named IR Global's 'Member of the Year'. We are ranked as a Leading Firm 2020 by Legal 500 and Alistair McArthur is ranked in Chambers 2020.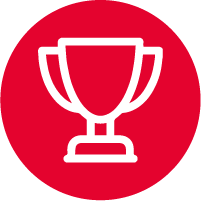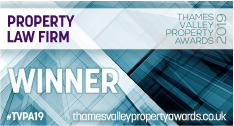 #TVPA19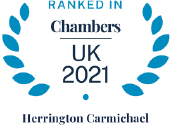 Chambers UK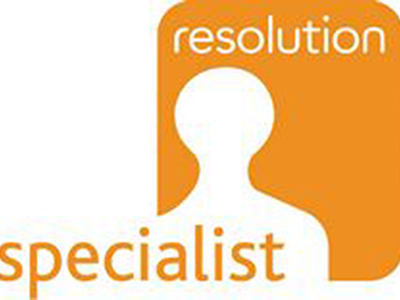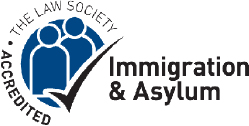 London
60 St Martins Lane, Covent Garden, London WC2N 4JS 
Camberley
Building 2  Watchmoor Park, Riverside Way, Camberley, Surrey  GU15 3YL
Wokingham (Appointment only)
4 The Courtyard, Denmark Street, Wokingham, Berkshire RG40 2AZ