Seeing your Children during Lockdown
This morning, the UK has woken up to the harsh reality of Covid-19. At 8:30pm on 23rd March 2020 the Prime Minister addressed the nation to confirm that the public are not allowed to leave home save for the following limited circumstances:
• To exercise once a day
• To travel to and from work where "absolutely necessary"
• To shop for essential items
• To fulfil any medical or care needs
Although the prime minister spoke with clarity of intent on Monday evening, many people have been left confused over what these strict measures mean for them. One question in particular which came to the forefront of questioning was "my partner and I are separated – can I still see my children"
Thankfully, the question has not gone unanswered for long. This morning, Michael Gove gave an interview and confirmed that children under the age of 18 can still see the parent with whom they are not living. This will be welcome news for parents across the country!
CAFCASS, the Children and Family Court Advisory Service Group have issued some helpful guidance to parents in light of the Covid-19 pandemic. The link to this guidance which is constantly updated in light of Government guidance can be found here:
 https://www.cafcass.gov.uk/grown-ups/parents-and-carers/covid-19-guidance-for-children-and-families/
In brief, the guidance sets out some of the following advice to parents:
1. Maintain a sense of routine will help your child to feel safe and secure.
2. Unless there are justified medical or self-isolation issues – or some future nationally issued guidance or expectation associated with leaving the house in your area – children should maintain their usual routine of spending time with each of their parents. If there is a Child Arrangements Order in place this should be complied with unless to do so would put your child, or others at risk.
3. Communication with the other parent is key if someone who usually supports the contact you have with your children is not able to assist you.
4. Think about other ways you can maintain contact with your children such as FaceTime, Skype, or "Watch Party" which allows you to get together to watch a film.
5. If any court directed spending time arrangements are missed, think about how you and your co-parent may be able to 'make up' time after the restrictions are lifted. Any rearranged spending time arrangements should always be for your child's benefit and should not be used as a source of tension or conflict.
6. Take extra care to make sure that children cannot hear discussions about court cases or disputes you may have with your child's other parent.
In light of the prime minister's announcement last night, the offices of Herrington Carmichael are closed until further notice. The business, however, remains open and the family team are available to provide advice and assistance during these uncertain and unprecedented times. We can offer consultations over the telephone, via FaceTime or WhatsApp video call, so you can still have a face to face conversation with one of our team.  We have invested heavily in technology and infrastructure which means we are equipped to operate from multiple locations and not reliant on being in the office to carry out work on our clients matters.  We will continue to put measures in place to ensure we can carry on helping our clients, our staff, our friends and family at this time.
The family team at Herrington Carmichael are experienced in dealing with advising and supporting clients through separation and in dealing with arrangements for your children after a relationship breakdown. The team are proactive, supportive and empathetic and are all members of Resolution; an organisation of family lawyers who are dedicated to resolving family disputes in a constructive and non-adversarial way.
If you would like any further information or advice on the matters raised in this article or concerning any other family matter, please do not hesitate to contact our family team on 0118 977 4045.  
Please note that in these unprecedented times, the Government advice and guidance is subject to and likely to change. The content of this article was correct at the time of publishing. You should seek legal advice from a family lawyer if you need assistance concerning the arrangements for your children to spend time with you.
This reflects the law at the date of publication and is written as a general guide. It does not contain definitive legal advice, which should be sought as appropriate in relation to a particular matter.
Aaron O'Malley
Senior Solicitor, Family Law
Sign up
Enter your email address for legal updates on Private Client & Family Law.
Latest Articles & Legal Insights
The number of people getting divorced in England and Wales is expected to rise 23pc to 140,000 next year in the biggest jump in more than 50 years.
Top read insights in 2019
Award winning legal advice
We are solicitors in Camberley, Wokingham and London. In 2019, Herrington Carmichael won 'Property Law Firm of the Year' at the Thames Valley Business Magazines Property Awards, 'Best Medium Sized Business' at the Surrey Heath Business Awards and we were named IR Global's 'Member of the Year'. We are ranked as a Leading Firm 2023 by Legal 500 and Alistair McArthur is ranked in Chambers 2022.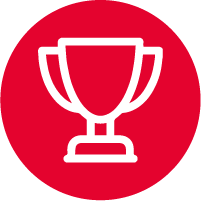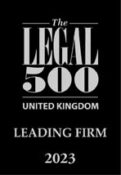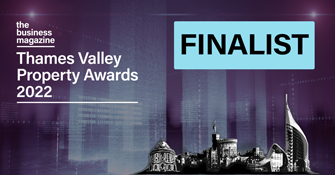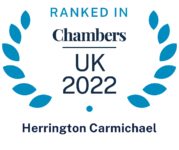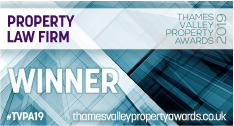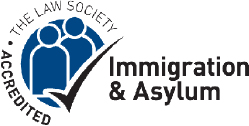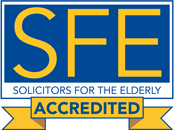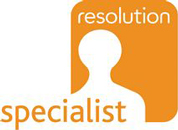 London
60 St Martins Lane, Covent Garden, London WC2N 4JS 
Camberley
Building 2  Watchmoor Park, Riverside Way, Camberley, Surrey  GU15 3YL
Wokingham (Appointment only)
4 The Courtyard, Denmark Street, Wokingham, Berkshire RG40 2AZ