Coronavirus Rent Arrears Update for Commercial Landlords
There have been two very recent Judgments in the High Court which should provide some comfort for Landlords of commercial premises facing tenants who have not paid rent for some time and who have sought to hide behind the emergency COVID regulations.
Commerz Real sued its commercial tenant The Fragrance Shop [TFS] in the High Court for rent and service charge arrears of some £160,000 in respect of a retail unit at the Westfield Shopping Centre in London. The Claim was defended on the basis that the Landlord could recover the losses from its own insurers and that the reason for the arrears had been COVID as they had not been able to trade from the premises.
The Landlord made an application for Summary Judgement to strike out the Defence and the High Court agreed that there was no obligation on a landlord to insure for tenant losses to their business and the Code of Conduct that commercial landlord and tenants have been encouraged to adopt during COVID, did not change the legal obligations in the lease to pay rent and service charges.
Claims by Bank of New York Mellon (International) & AEW UK Reit PLC (Landlords) against three commercial tenants Sports Direct; Mecca Bingo Ltd and Cine UK Ltd were heard together by the High Court and in all three cases Summary Judgement was given to the Landlords. The claims were for rent arrears incurred due to forced closures or inability to trade as a consequence of COVID.
The tenants were arguing that:
(i) The clause in the leases (the Rent Cesser clause) that stopped any obligation to pay rent during a period when the premises could not be occupied, impliedly included closures due to the pandemic;
(ii) That the Code of Conduct meant that Court action for the unpaid sums could not be started and that;
(iii) The closures amounted to a temporary frustration of the lease or a temporary failure of consideration on the part of the Landlord and that during those periods no rent was due.
The Court decided that none of the arguments put forward by the tenants had any reasonable chance of succeeding at a final Trial as:
(i) The Rent Cesser clauses required physical damage to the building preventing occupation and here there was none.
(ii) The Code of Conduct was a voluntary process and had no relevance in these cases where the tenants were not saying they were unable to pay.
(iii) None of the lockdown measures triggered any legal frustration or a failure of consideration – temporary or otherwise.
The Courts were sympathetic to the tenants who had not been permitted to trade but were clear that if there were to be special provisions for tenants in those circumstances, that was for Parliament to sort out, not the Courts.
All well and good – but what does that mean in practical terms for Commercial Landlords?
The embargo on evicting or winding up companies who have failed to pay their rent is still in place until end of June 2021. Whether that date gets pushed out again is an unknown quantity.
If your commercial tenant really has no money – you can get a Judgement, but you still need to turn that Judgement into an actual payment and that will require a measure of cooperation between Landlord and Tenant. Is it better to have a tenant in place paying some rent even if not the full rent than having no tenant and no rent at all? These are all commercial decisions that depend very much on the individual circumstances of each case.
However, if your tenant is capable of paying rent, but has relied on the COVID regulations to reduce or stop the payments; these cases are extremely helpful to Landlords.
Tenants who can pay will be less likely to push a Landlord to the point of issuing Court proceedings. If they are big name brands who also have sophisticated on-line sales facilities, they will have public facing reputations to maintain. If they are looking to enhance borrowings or re-finance on cheaper terms, they will not want unpaid Court Judgements to explain away.
Our Dispute Resolution Team will continue to provide updates and can be contacted on DRTeam@herrington-carmichael.com or 01276 686222.
This reflects the law at the date of publication and is written as a general guide. It does not contain definitive legal advice, which should be sought as appropriate in relation to a particular matter.
FREE: Legal Insights and Event News 
Keep you, your family and / or business up to date on how the law affects you, by subscribing to one of our legal insights.

Subscribe for free Legal Insights
& Event updates
Receive the latest legal developments and professional advice to keep your family and business safe.
The embargo on evicting or winding up companies who have failed to pay their commercial rent has...
read more
Award winning legal advice
We are solicitors in Camberley, Wokingham and London. In 2019, Herrington Carmichael won 'Property Law Firm of the Year' at the Thames Valley Business Magazines Property Awards, 'Best Medium Sized Business' at the Surrey Heath Business Awards and we were named IR Global's 'Member of the Year'. We are ranked as a Leading Firm 2020 by Legal 500 and Alistair McArthur is ranked in Chambers 2020.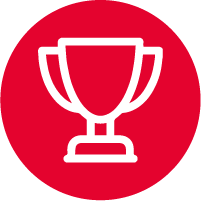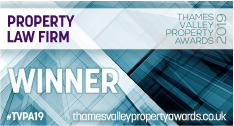 #TVPA19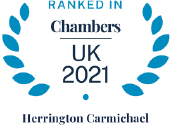 Chambers UK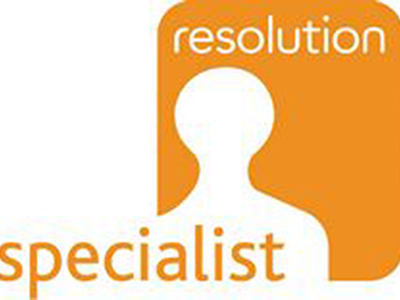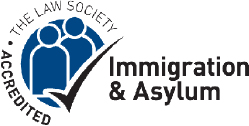 London
60 St Martins Lane, Covent Garden, London WC2N 4JS 
Camberley
Building 2  Watchmoor Park, Riverside Way, Camberley, Surrey  GU15 3YL
Wokingham (Appointment only)
4 The Courtyard, Denmark Street, Wokingham, Berkshire RG40 2AZ