Dealing with Covid-19: Protecting you and your family
In light of the Prime Minister's announcements over the course of this week, the country is preparing for a period of social distancing and isolation; the end of which is currently uncertain.
The prospect of what is to come over the course of the next few weeks is daunting and stressful enough for all of us… But what about those out there who are currently living with an ex-partner whilst you are resolving the financial aspects of your separation… How will you deal with living in your home with an abusive partner? I thought it would be helpful to set out our family team's thoughts on some of these difficult questions to help you prepare for the coming weeks.
I see clients all the time who, following on from the decision to separate from their partner, find that their behaviour becomes erratic and volatile. The thought of being in isolation with your ex-partner for what could be a number of weeks is a frightening prospect for many and so I thought it would be a good place to start – personal safety and that of any young children is the absolute priority!
If an argument between you and your ex starts to build; breathe and count to 10. Try your best not to retaliate as that could inflame the situation. Instead; walk away and go into another room in the house. If you are able to do so, leave and go for a walk – this will allow time for the situation at home to diffuse.
Have a think about the people you could contact; whether friends or family who might be able to get help for you if you are unable to do so yourself. Make sure you are readily able to make contact with them by keeping your phone to hand and charged up!
Ask friends or family nearby if you can stay with them during periods of isolation (provided this is safe to do so).
If the situation at home has escalated and you are at serious risk of violence or harm, or a child is at risk, call 999 and ask to speak to police.
There are also injunctions which you can take out through the family courts in order to protect yourself and minor children. These are:
a) Non-molestation order – The court can grant an order prohibiting your ex-partner from using or threatening violence against you or instructing a third party to do so.  A non-molestation order carries with it an automatic power of arrest and therefore if your ex-partner was to breach a non-molestation order, there would be the power for the police to arrest them.
b) Occupation order – An occupation order can oust a party from the family home.  When considering making an occupation order, the court will take into account the threat of the violence or abuse which you are suffering and will balance the harm that could be caused to you in allowing your ex-partner to continue living in the property against the harm that they are likely to suffer by being ousted from their own property.
The local courts have been very proactive in the response to government advice about coronavirus and they are able to offer remote hearings! The parties will need to agree on the decision to hold the hearing remotely and then make a joint request to the court in a consent order.
You will not need to worry about making the arrangements for your hearing to be dealt with remotely – we can take the stress and strain of this for you. Most barristers chambers are able to conduct hearings remotely and our family team are available to speak with you via telephone and video call.
The family team at Herrington Carmichael are experienced in dealing with family law injunctions should you require advice and assistance. Where appropriate, we can also point you in the direction of legal aid or local charities who support the victims of domestic abuse. We are available to give advice over the telephone and video calls during these uncertain times.
This reflects the law at the date of publication and is written as a general guide. It does not contain definitive legal advice, which should be sought as appropriate in relation to a particular matter.
Aaron O'Malley
Senior Solicitor, Family Law
Sign up
Enter your email address for legal updates on Private Client & Family Law.
Latest Articles & Legal Insights
The number of people getting divorced in England and Wales is expected to rise 23pc to 140,000 next year in the biggest jump in more than 50 years.
Sign up
Enter your email address for legal updates on Private Client & Family Law.
Top read insights in 2019
Award winning legal advice
We are solicitors in Camberley, Wokingham and London. In 2019, Herrington Carmichael won 'Property Law Firm of the Year' at the Thames Valley Business Magazines Property Awards, 'Best Medium Sized Business' at the Surrey Heath Business Awards and we were named IR Global's 'Member of the Year'. We are ranked as a Leading Firm 2023 by Legal 500 and Alistair McArthur is ranked in Chambers 2022.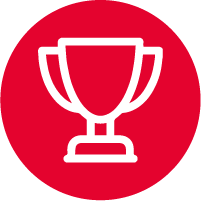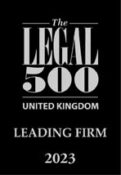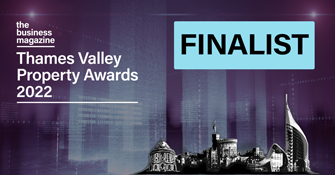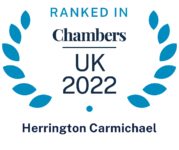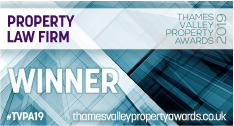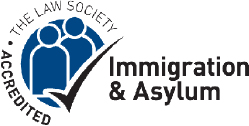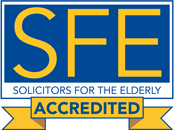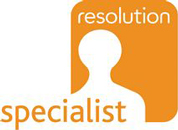 London
60 St Martins Lane, Covent Garden, London WC2N 4JS 
Camberley
Building 2  Watchmoor Park, Riverside Way, Camberley, Surrey  GU15 3YL
Wokingham (Appointment only)
4 The Courtyard, Denmark Street, Wokingham, Berkshire RG40 2AZ