Is my Will applicable to my Spanish property?
According to recent statistics, over 300,000 Brits up-sticks and move to Spain in search for sun, sea and a more of a laid back way of life. In the excitement of the move, many fail to consider the applicability of their Will. Arguably, the most valuable asset that a person will pass down will be their property. Spanish law dictates that property that passes to your family members will have to be divided in certain proportions, which are not of your choosing. This may not have been your intention under your English Will, but is an outcome that is possible. Therefore, you must be careful when relying on an English Will in relation to your Spanish property.
Under EU Succession Regulation (EU 650/2012) which came into effect in August 2015, the aim was to try and unify the laws of inheritance across EU member states.  Some of you may recall the horror in the British press at the idea that we might have to adopt French or Spanish inheritance rules and not surprisingly we, along with Denmark and Republic of Ireland opted out of this directive.  However for the majority, the most important part of the directive was a provision that an individual may choose, in their Will, to apply the law of their nationality to their succession and to the administration of their estate.
EU Succession Regulation (EU 650/2012) and my Spanish property
EU 650/2012 applies to citizens of all nationalities who own property in participating countries of the EU. This as a result means an English citizens may specify that they want English law to apply to their Spanish property.  This will allow you to therefore avoid having your property in Spain pass under Spanish laws and instead refer back to English law, allowing for it to pass to those you name in your Will in the proportions you choose. 
It is however important to obtain advice on what you should or should not include in your Spanish Will.  Remember that although the estate may be distributed under English law, it will be subject to the Spanish rules and taxes.  These usually specify that an estate is distributed in certain proportions between a spouse and any children with each of the spouse and children having different tax allowances depending upon their relationship to you.  This can sometimes mean that it will cost you less in tax to apply Spanish law rather than to apply English law.
It is therefore recommended that you should have a Spanish Will to deal with your Spanish assets and your remaining worldwide assets should be separated and covered in an English Will. Should you decide English law will apply to your Spanish Will, this will need to be clearly expressed.
Spanish property law vs UK
It is very important to understand that under Spanish law just because you own a property jointly with your spouse, it does not mean that he or she automatically inherits when you die.  In the UK, property can be owned by people in one of two ways:
Joint Tenancy: This is the most common way most spouses hold their property. In this situation, if one spouse dies, ownership automatically passes to the survivor
Tenants in common:

This is where each party owns a specific share of the property. In this situation, ownership does not pass automatically to the surviving spouse but under the terms of the Will of the co-owner.
Under Spanish Law, there are similar separations:
Community of Property: This is the equivalent of our "joint tenancy". However, it is not possible to have Community of Property outside a marriage or civil partnership.
Outside Community of Property:

This is the equivalent of our "tenancy in common".
When buying a property, it may be worthwhile enquiring to see if you can buy in Community of Property, as this may simplify things when either you or your spouse dies, as it means that the property will automatically pass to the survivor and you will be spared the time and costs involved going through the Spanish equivalent of our Probate procedures.
It is important to note that once you have purchased a property you cannot change between the different types of ownership under Spanish law. This contrasts English Law where a couple can move between joint tenancy and tenancy in common. 
It is therefore crucial to understand which jurisdiction should apply to your Will as well as to obtain any necessary and relevant legal advice. Secondly, you must be sure you understand the provisions your Will includes, on a basic level this can be making sure you have copies in your native language. If you are concerned or require any further information for your property in Spain, or any other countries within the EU, please do speak to a member of our Private Client team on 0118 977 4045.
By Alex Mulroe
Partner and Head of Private Client
> View profile
Sign up
Enter your email address for legal updates on Private Client & Family Law.
Award winning legal advice
We are solicitors in Camberley, Wokingham and London. In 2019, Herrington Carmichael won 'Property Law Firm of the Year' at the Thames Valley Business Magazines Property Awards, 'Best Medium Sized Business' at the Surrey Heath Business Awards and we were named IR Global's 'Member of the Year'. We are ranked as a Leading Firm 2023 by Legal 500 and Alistair McArthur is ranked in Chambers 2022.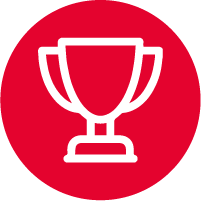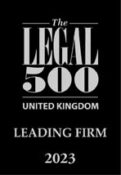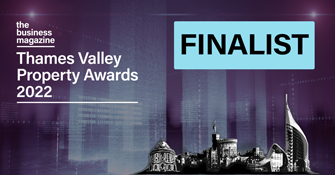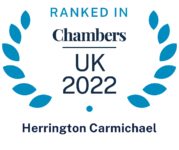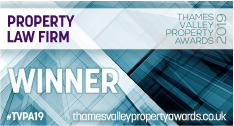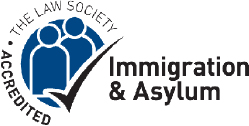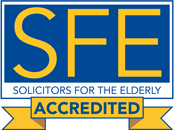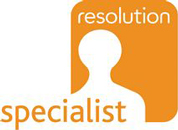 Camberley
Building 2  Watchmoor Park, Riverside Way, Camberley, Surrey  GU15 3YL
+44 (0)1276 686 222
Reading (Appointment only)
The Abbey, Abbey Gardens, Abbey Street, Reading RG1 3BA
+44 (0)1276 686 222
Ascot (Appointment only)
102, Berkshire House, 39-51 High Street, Ascot, Berkshire SL5 7HY
+44 (0)1344 623388
London (Appointment only)
60 St Martins Lane, Covent Garden, London WC2N 4JS
+44 (0)203 326 0317
Wokingham (Appointment only)
The Workstation Wokingham, Markham House, 20 Broad Street, Wokingham, RG40 1AH