Urgent update for Residential Landlords
If you are a Landlord of Residential Property or engaged in Property Chamber Tribunal claims over matters such as service charge disputes, disputes over HMO licensing or leasehold disputes you need to be aware of the recent updates summarised below.
Impact on Court Proceedings
The latest from the County Court is that where possible they will continue to operate as normal but there may be some changes to way hearings take place.  Where possible some cases (particularly interim hearings such as case management conferences or applications) will be heard remotely with video or conference calls replacing physical attendance.  If you are a landlord with current possession proceedings underway the judge may decide there is no need for a hearing to take place to determine the case.
The First-Tier Tribunal and Upper Tribunal of the Property Chamber will also permit some applications to be determined based on written evidence only without a hearing taking place at all.  Furthermore, no further site inspections will be taking place.  If seeing a site is necessary for an application and the benefit cannot be achieved by photos, videos or from attending the site but staying inside a vehicle (i.e. the location can be viewed from the road) then the case will need to be stayed until social distancing rules have been relaxed.  In addition, the Property Chamber has announced that a single salaried judge may determine a case alone where a full panel of two or three members cannot be convened.
Ban on eviction of residential tenants
More stringent changes are being introduced for possession cases.  In light of the recent Government measures there are many tenants who are in receipt of reduced income.  Concern has arisen as to what will happen if those households are no longer able to afford to pay their rent.  As a result, it has been announced that the following will now immediately apply:
1. No new possession proceedings can be commenced against tenants in either private or social housing for at least the next 3 months.
2. Landlord's mortgage providers will be required to provide a 3 month mortgage holiday where needed on Buy to Let mortgages.
After the ban on new evictions comes to an end Landlords will need to show that they have given tenants the opportunity to pay off rent arrears by instalments before proceedings can commence.  Individuals personal circumstances should be considered and the Government is urging Landlord's to show compassion and to allow tenants to stay if at all possible.
The legislation to authorise this has not yet been passed and so the exact details may change slightly from the press release.  However, what is clear is that landlords are not going to have a remedy for recovery of rent or removal of tenants for at least the next quarter.
What the guidance does not cover is whether there will be a mechanism to evict tenants who are breaching their tenancy in a way other than failing to pay their rent.  For example if you have a tenant who is causing damage to the property or is being abusive to neighbours as a Landlord you would normally want them to be evicted as soon as possible.  However, based on the information released to date even these evictions may not be commenced while the country is subjected to the strict rules on social distancing.  A consultation is taking place and so it may be that when the emergency legislation comes into force exceptions will apply but until this is published it will not be possible to start any new possession proceedings.
If you need further advice on using the Court's please contact our Dispute Resolution Team on DRTeam@herrington-carmichael.com or 01276 686222.
This reflects the law at the date of publication and is written as a general guide. It does not contain definitive legal advice, which should be sought as appropriate in relation to a particular matter.
Latest Articles & Legal Insights
We act for a number of clients within the energy/waste sectors and have seen the huge impact on their businesses in respect of environmental and climate change policies.
Sign up
Enter your email address for legal updates on Private Client & Family Law.
Top read insights in 2019
Award winning legal advice
We are solicitors in Camberley, Wokingham and London. In 2019, Herrington Carmichael won 'Property Law Firm of the Year' at the Thames Valley Business Magazines Property Awards, 'Best Medium Sized Business' at the Surrey Heath Business Awards and we were named IR Global's 'Member of the Year'. We are ranked as a Leading Firm 2020 by Legal 500 and Alistair McArthur is ranked in Chambers 2020.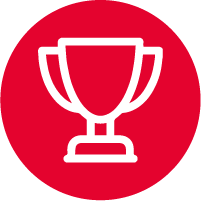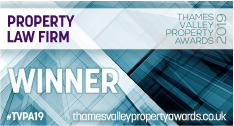 #TVPA19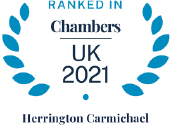 Chambers UK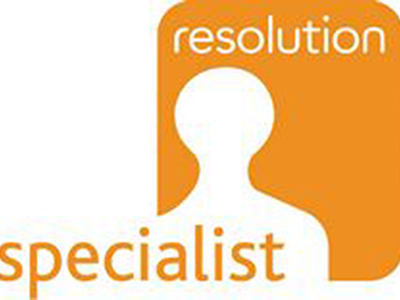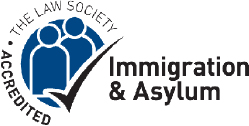 London
60 St Martins Lane, Covent Garden, London WC2N 4JS 
Camberley
Building 2  Watchmoor Park, Riverside Way, Camberley, Surrey  GU15 3YL
Wokingham (Appointment only)
4 The Courtyard, Denmark Street, Wokingham, Berkshire RG40 2AZ