Robert Frampton
Solicitor, Employment Law
Areas of responsibility
Robert joined Herrington Carmichael in September 2013 and qualified as a solicitor in September 2015. Since January 2015, Robert has specialised in employment law and has become an integral member of the Employment department. He provides support to both corporate entities and individual clients on a wide variety of employment matters.
Robert specialises in advising on all aspects of the Transfer of Undertakings (Protection of Employment) Regulations and collective consultation processes. This includes advising clients in respect of their obligations, strategic advice on how best to achieve their ideal resolution and drafting of commercial documentation. As well as this specialism, Robert also advises clients on day to day HR matters and all aspects of Employment litigation.
Experience/recent projects
Examples of some of Robert's recent work include, advising on:
1)         the partial closure of a client's premises, redundancies and collective consultation obligations;
2)         the large scale restructure of a national business, including large scale redundancies and a service provision change;
3)         the TUPE implications on the sale of the business and transfer of over 30 employees;
4)         the defence of breach of contract claim in relation to the pursuit of commission;
5)         the pursuit of a discrimination claim on the basis of maternity that involved a TUPE transfer; and
6)         negotiating an exit for the Managing Director of a commonly known entity."
Quotes 
"I have had the pleasure of working with Alistair McArthur for several years.  During my time at Convergence, Alistair and his team have assisted us with different employment matters including, TUPE and restructures. I have always been pleased with the approach taken by Alistair and Robert Frampton, in all of the advice provided." –  Philippa Wright, Head of People, Convergence Group
"Alistair and his team at Herrington Carmichael continue to provide us with the highest level of support on the various employment law issues which have arisen. I would highly recommend them and the services that they provide." –  Philip Gater, Head of Human Resources, Crediton Dairy Limited
"Alistair and the Employment Team at Herrington Carmichael assist us with a variety of matters. I have been very impressed with the legal advice and awareness of commercial practicalities with everything they have assisted us with. We have used other departments at Herrington Carmichael in the past and the service across the firm has been fantastic." – Vikki Neale, HR Manager, nDreams Limited
"I am pleased to recommend the services of Herrington Carmichael, Alistair McArthur and Robert Frampton.  I have worked with Alistair for several years and have continued to work with him at Convergence.  The employment team at Herrington Carmichael provide quick, responsive assistance exactly when we need it.  I have confidence and assurance that the advice provided is right for our business." – Franki Hale, People and Culture Director, Convergence Group
"I have worked closely with professional law firms for over 30 years and during that time, no one firm has matched the care, diligence and professionalism of the Team at Herrington Carmichael, ably led by Alex Canham, who understood our regulatory issues and concerns at a very early stage, which filtered through to Kate Eyres and Robert Frampton each in their specialist areas, absolutely seamlessly. When selling a business, you only get one chance to get it right and I will be forever grateful for the skill and advice provided by Alex and his colleagues. Many thanks." Paul Thomas, Business Development Director, Generic Financial Management Ltd.
Interests and Hobbies
Robert is an Arsenal fan and tries to watch them as often as he can. As well as watching football, he will get involved in or watch most sports including football, tennis, badminton and cricket. Robert has a keen interest in fitness and has competed in the Windsor half marathon.
Solicitor, Employment Law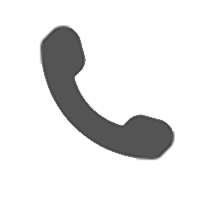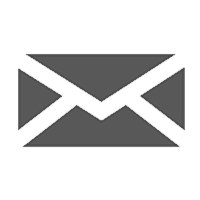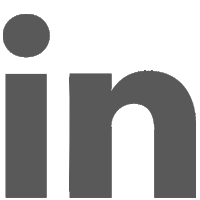 © 2019 Herrington Carmichael LLP. Registered in England and Wales company number OC322293.
Herrington Carmichael LLP is authorised and regulated by the Solicitors Regulation Authority.
Privacy   |   Terms and Conditions   |   Cookies   |   Client Feedback