Matthew Lea
Solicitor, Corporate and Commercial Law
Areas of responsibility
Working in the Corporate & Commercial department since 2012, Matt predominantly acts for clients with corporate legal requirements. With a specialism in data protection and privacy law and as a certified member of the International Association of Privacy Professionals, Matt is able to advise clients on complex data protection and GDPR matters as well as wider corporate matters.
Experience/recent projects
Matt's recent experience includes advising:
Multiple clients on complete GDPR compliance project programs including project management and delivery on budget, drafting privacy notices, data handling policies, processing agreements, records of processing and provision of bespoke advice based on understanding the commercial requirements of each client. Clients included:

A linen and laundry company with 1300 employees
A specialist resourcing and consultancy firm with 4000 associates
An international cosmetics company
The European arm of an international car parts manufacturer and supplier
A global provider of integrated professional services
A UK based travel agent and tour operator
A cloud service provider of email signature software
An international cloud service provider of regulatory report, capital adequacy and risk management solutions
The UK subsidiary of a German manufacturer of high quality garden and power tools
A hotel operator
A care home operator

On a complex restructuring and £18 million share sale on the basis of a trade sale creating a £65 million group.
On a the sale of the entire issued share capital of a photocopying and printing leasing and service company with particular focus on the restrictive covenants to be provided by his clients.
On the purchase of a special ATM services group with a complex payment structure and employee benefit provisions.
Quotes
 "It's been a real pleasure working recently with Yavan, and the Herrington Carmichael team.  They are commercial, pragmatic and adaptable in their approach – really supporting us to get the deal done.  I have been particularly impressed by the associate support, who  have commercial awareness beyond their years (Matt Lea in particular).  They have also provided excellent support on property and wider commercial matters – the interaction between teams being seamless.  I am certainly planning to keep working with Herrington Carmichael – as someone in my team said recently "What a find!" – Suzy Hardman, Group General Counsel/Company Secretary, VPS Group
"We first approached Herrington Carmichael following a strong recommendation, with a view to renewing the legal documentation across our business. Mark and Matthew in the Corporate & Commercial Department have been invaluable – they're knowledgeable, personable and always deliver projects on time and within budget. They've become a seamless extension to our business and feel part of the team."
Gareth Woodhams, Managing Director of Woodhams Group
"Thanks so much for all of your help on our GDPR compliance. We really appreciate your efforts and it's been a pleasure working with you, and we particularly appreciate your guiding us through such a complex topic – though I'm sure we'll come back to you frequently with questions!" – Joshua Geller, AxiomSL
"Thanks for all your help along the way Matthew. We wouldn't be where we are without you & your firm." – Anthony Tiso, Avetta
"Having the best legal assistance was an essential part of becoming GDPR compliant. I was delighted with the work Herrington Carmichael undertook for us. Their employee and commercial leads helped us to complete the project on time, covering a multitude of topics, such as Data Audits, Privacy Notices and Processing agreements" – Jamie Eyton-Jones, GDPR Project Manager, STIHL GB
"During our recent GDPR process I found the team at Herrington Carmichael to not only be knowledgeable on all aspects of the matter but also professional and extremely productive throughout." – Jon Huxford, Oakley Hall Hotel & Forest Care
"The team at Herrington Carmichael were invaluable. We benefited greatly from their subject knowledge and pragmatic advice. I would not hesitate to use them for another engagement and would wholeheartedly recommend them." – Daniel Richardson, Chief Technical Officer Exclaimer
"I am delighted with the support and knowledge from the entire team at Herrington Carmichael throughout our GDPR compliance project. What seemed like a daunting process 6 months ago was a seamless project from start to finish. I would have absolutely no hesitation recommending Herrington Carmichael to anyone" – Matt Tate, Chief Technical Officer, CLEAN Linen Services Limited
"I would like to express my gratitude to Matt, Cesare and the Herrington Carmichael team for your specialist advice on the GDPR and for producing a sound set of commercial terms and conditions. Your professional services have been invaluable as my website now stands in good stead for the future. Thank you." – Philip Mires, Owner of PM Antiques and Collectables.
Interests and Hobbies
Matt enjoys watching rugby and walking his Bulldog-Rottweiler cross called "Nacho".
Solicitor, Corporate and Commercial Law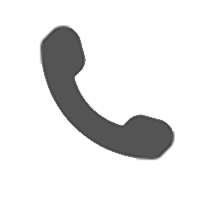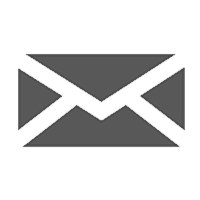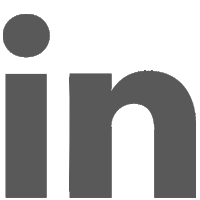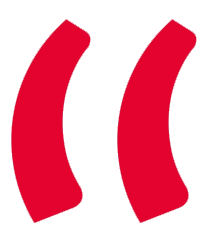 Thanks for all your help along the way Matthew. We wouldn't be where we are without you & your firm.
Anthony Tiso, Avetta
© 2019 Herrington Carmichael LLP. Registered in England and Wales company number OC322293.
Herrington Carmichael LLP is authorised and regulated by the Solicitors Regulation Authority.
Privacy   |   Terms and Conditions   |   Cookies   |   Client Feedback