Katie Harris
Senior Solicitor, Employment Law
Areas of responsibility
Katie Harris is a Senior Employment Solicitor.  Qualifying in 2009, Katie has over 8 years' experience working for leading and top ranked law firms, providing strategic advice on all aspects of employment law to a broad range of clients from private individuals to 'Big Brand' large international corporates, public sector clients, charities and local SME's. 
Katie has a diverse background having previously worked in a commercial role for a large global IT reseller, and as an HR Advisor for a small local charity.  She draws upon this experience to provide pragmatic, solutions orientated legal advice. 
Katie's career has spanned significant changes in employment law, including implementation of the Equality Act 2010, and the introduction of employment tribunal fees and reform of the tribunal system.  She has particular interest and expertise in discrimination and whistleblowing, equal pay, employment status and complex commission and bonus claims. 
Recognised in the Legal 500 as a leading lawyer in the Thames Valley, she is described by clients as 'technically excellent', a 'breath of fresh air', with 'knowledge that is second to none'. Her breadth and length of experience means she is well placed to provide organisations of all sizes with clear, accessible, and commercial advicentract.
Experience/recent projects
Work for Companies
Katie has been actively involved in a number of GDPR and data protection related policies for a wide variety of UK based and global corporate clients, assisting them with cross-border advice on the employment related aspects of their processing activities, including the use of consent, records of data processing, privacy notices, legitimate interests analysis, and data handling policies.
Katie recently assisted a large, well known global retail organisation with adapting their current terms and conditions for all their UK-based employees.  She advised on the changes to the contract and how to implement these, which included advice on how to avoid the obligation to collectively consult in relation to changes to the terms and conditions of employment.  The matter was complex given the requirement to avoid consultation, and the need to tailor the approach across a number of different departments, all with differing business needs, employee relations and cultural issues. 
Katie assisted a global communications firm with the management of a disabled employee, suffering with severe mental health issues.  The employee was a key member of staff, and maintaining long term consistency and stability in performing their role was of vital importance.  Katie advised on a strategy to successfully resolve the situation at minimum cost and disruption for both employer and employee, resulting in a positive outcome.
Katie has successfully assisted corporate clients defend a number of high profile Employment Tribunal claims including:

A disability discrimination claim against a leading IFA firm.  The claim was valued in the region of £2 million.
A sex discrimination claim against a global retail organisation; and
An equal pay and sex discrimination claim brought against an IFA firm in relation to non-payment of trail commission.
Work for private individuals
Katie has a special interest in disability discrimination claims, and has assisted a large number of clients with claims or potential claims against their employers.  Examples of recent work in this area are as follows:
represented a client in an Employment Tribunal claim brought against a large pharmaceutical company for failure to make reasonable adjustments in relation to her fibromyalgia;
brought an Employment Tribunal claim against a large, well known charity on behalf of an employee suffering with cancer and diverticulitis who was unfairly performance managed;
has assisted a number of different clients suffering with mental health conditions and performance related issues at work, including bringing a high profile and high value Employment Tribunal claim against a global mobile telecommunications firm;
helped a client suffering from diabetes to successfully defend disciplinary proceedings unfairly brought against her by a well known German car manufacturer.
Other examples of recent work include:
Represented an individual in relation to a high value and complex whistleblowing, breach of contract and unfair dismissal claim brought in the Employment Tribunal.   This claim arose out of non-payment of commission.
Assisting a client with a claim at the Employment Appeal Tribunal, appealing against a first instance Employment Tribunal decision that he had not been unfairly dismissed.
Negotiating a settlement and exit package for a client alleging equal pay and sex discrimination.
Advising the Head of Legal Services in relation to her sex discrimination and equal pay claim against a large Council.  This was a highly sensitive, complex and high profile case.  Katie successfully negotiated a settlement and exit package for the client whilst she remained in employment
Quotes
"Owning a number of companies I quite often come up with legal proceedings that cause headache for weeks on end, if not months, with no real solution, not to mention the costs involved. More recently, we moved away from the solicitors previously used and I must say it was the best decision made. Herrington Carmichael have assisted us in the last two cases we've had across two business and within 2 weeks, we had won the cases and received the outcomes we were looking for. They were up front, to the point and told us exactly what to do. As a result the cases were thrown out very quickly in order for us to resume business as normal. If any one is ever looking for top solicitors then I would highly recommend Herrington Carmichael and their team, but I must in particular thank Katie Harris." – Daniel Weeks, IT Managing Director, Shaw Daniels Solutions
"I am delighted to recommend Alistair and the employment team at Herrington Carmichael. As a business we have had a variety of complex employment related matters in recent times. Alistair and Robert are always able to provide advice and guidance on the legal considerations and commercial practicalities of the situations we are faced with." – Vicky Beckwith, Head of HR, Bovis Homes Limited
"We have had a close working relationship with the employment team at Herrington Carmichael for a number of years. This relationship has seen Herrington Carmichael assist many of our clients with a variety of matters as well as supporting our own business. As always, it is a pleasure to work with Alistair, Katie and the rest of the team at Herrington Carmichael." – Sally-Ann Hall-Jones, CEO, RealityHR
"Alistair and his team at Herrington Carmichael continue to provide us with the highest level of support on the various employment law issues which have arisen. I would highly recommend them and the services that they provide." –  Philip Gater, Head of Human Resources, Crediton Dairy Limited
 "Alistair and the Employment Team at Herrington Carmichael assist us with a variety of matters. I have been very impressed with the legal advice and awareness of commercial practicalities with everything they have assisted us with. We have used other departments at Herrington Carmichael in the past and the service across the firm has been fantastic." – Vikki Neale, HR Manager, nDreams Limited
"The British Dyslexia Association engaged Herrington Carmichael LLP to assist with an employee relations case. It was a very positive experience for the Charity and, the knowledge and support of our designated senior solicitor, Katie Harris, was exceptional. Ms Harris has comprehensive knowledge of employment law but also has a grasp of strategic planning and management that I have not found to be common in other legal advisers. She also ensured that we felt supported and confident. Ultimately, this has resulted in a speedy and good conclusion." – Margaret Malpas, MBE, BA (hons), Chartered FCIPD, AMBDA, FRSA Vice President BDA
"Katie is commercially astute and is prepared to provide pragmatic legal advice which means as a business we can make an informed commercial decision. Katie has provided us with professional, decisive advice all delivered in a timely manner and with a great sense of humour, which is a bonus!"
"Katie has always been available to discuss any issues, no matter how small and without any notice. I cannot praise Katie highly enough, her knowledge is second to none in all areas, and her advice has been absolutely spot on ensuring that anyone who's had to leave the company has done so in the best possible way for both the company and the employee. If she has any weaknesses, I yet to see them in the 2 years I've been dealing with her."
Interests and Hobbies
 Outside of work Katie enjoys horse riding. She has her own horse and regularly competes in dressage and show jumping competitions. Katie is also a qualified ski instructor and spent two seasons in Canada teaching.  She also enjoys diving, and is a PADI qualified diver.  Katie ice skates regularly and is working towards National Ice Skating exams.  She is also interested in flying, and her ambition is to one day obtain a Private Pilot's Licence.
Senior Solicitor, Employment Law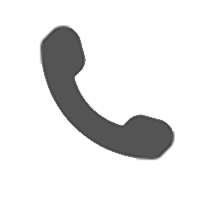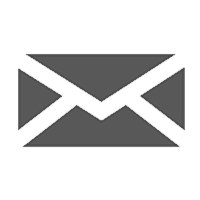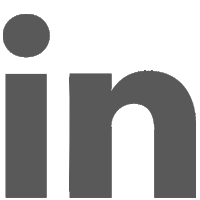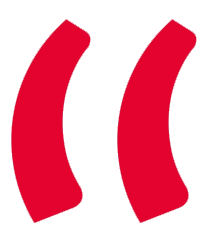 Katie has providied us with professional, decisive advice all delivered in a timely manner and with a great sense of humour, which is a bonus!
© 2019 Herrington Carmichael LLP. Registered in England and Wales company number OC322293.
Herrington Carmichael LLP is authorised and regulated by the Solicitors Regulation Authority.
Privacy   |   Terms and Conditions   |   Cookies   |   Client Feedback