Imelda Reddington
Solicitor, Immigration Law
Areas of responsibility
Imelda is a trusted adviser to a number of corporate entities and high-net worth individuals, specialising in area of Immigration.  This includes, but is not limited to: –
Compliance and right to work checks for employers
Sponsorship applications for businesses who want to employ workers from outside of the European Union
Educational establishments who want to offer approved courses to students outside of the European Union
Businesses starting  up in the UK, from international companies, as a sole representative visa
Multinational companies who want to transfer staff from their offices outside of the UK under the Tier 2 Intra Company Transferee routes
Preparing applications for family members of skilled workers from outside of the European Union and for family members of European Citizens who want to work in the UK
Undertaking appeals to the first tribunal or administrative reviews of entry clearance applications
British citizenship and permanent residence or Indefinite Leave to Remain applications, and
Booking and / or attending premium appointments at Public Enquiry Offices.
Experience / recent projects
Imelda has over 8 years of experience working in the immigration field since the inception of the Points Based System, and the introduction of right to work compliance checks.  Recent projects include:
Successful appeal to the first tier tribunal to extend a Tier 2 General worker who was refused an extension on the basis of his salary.  The Home Office had to change the rules to make them less ambiguous as a result.
Successful expedited appeal to the first tier tribunal for the entry of twin babies of settled parents to the UK.
Quotes
Clients of Herrington Carmichael LLP 'always receive a consistently high level of service' from the immigration team, which is praised for its 'excellent knowledge of immigration law and the procedures and processes behind it, ensuring that all avenues are considered so as to mitigate against any risks'. Headed by Imelda Reddington (who is 'highly regarded in the field of immigration law'), the practice has cultivated a firm following among employers nationwide, who regularly instruct the firm on licence application compliance, Brexit-related immigration issues, and ongoing compliance with sponsor duties and recruitment of migrant workers, among other matters. – Legal 500 2019
"We approached Imelda and her team as we were in difficult circumstances.  My partner did not have a valid leave to be in the UK and was liable for removal unless he obtained leave. Imelda took us through the options and we embarked on an application for and extended European Family Member.  The application was fraught with difficulty from the Home Office who rejected it because of the false assertion of a fraudulent passport.  After a lengthy complaint and numerous correspondence with the Home Office, MPs and Embassies, my partner now has valid leave to remain in the UK as the unmarried partner of an EEA National. It was certainly a journey that I am glad to put it right behind us but the outcome as Imelda said 'was the right one'.  We are so grateful to her for the hard work she put in all the way through and the close support. Keeping our family together was the aim of that application and that's exactly what she did. Imelda is very personable and has a broad knowledge of the law and processes and delivers her advice using a common sense approach. She and her team also answered all our emails in a timely manner which is very important when you go through this type of application. They tend to be delicate and very stressful situation. I would recommend Imelda and her team to anyone who needs immigration advice." – Miss M
"We wanted to say a very heartfelt thank you for all your diligent work on our visa applications over the past few months.  Your attention to detail and process has enabled us to feel confident that we are in safe hands and that has been a huge help through what would otherwise have been a rather daunting process. We are hugely grateful for your kind, generous and detailed approach." – Mr and Mrs M. (Appendix FM Fiancé and spouse extension)
"Imelda is my trusted legal adviser. She has been advising me and my children on our immigration status since 2012. Our applications were prepared with great care and attention which resulted in exceptionally fast response times from Home Office. We now have our first British passports. I would recommend Imelda and her team to individuals and businesses who need immigration advice. A highly knowledgeable and professional team of solicitors."  – Mrs G (Spouse – Appendix FM)
Imelda has been our trusted legal advisor since 2008.  She has been the first point of contact for all our immigrating needs since we started our operation in the UK.  Imelda has advised our business and all of our overseas employees together with their family members, many of whom are now British Citizens at every step of way. If we have any questions about immigration, Imelda will know the answer, she navigates the immigration rules to find solutions to our staff mobility needs. Imelda is a highly knowledgeable specialist and we would recommend her and her team to any international business who wants to operate in the UK." – Kasuni Gankanda TJC
Interests and Hobbies
Acting Chair of Governors for a Catholic Primary School and foundation Governor for Westminster Dioceses.
A busy mother of three teenage children who compete in swimming, gymnastics, football, tennis and rugby and a 2.5 year old golden retriever who needs too much attention.
A keen dancer when time permits, of Irish set dancing and modern jive.  An annual skier. 
Just recently taken up tennis.  Has completed one half marathon.
Solicitor, Immigration Law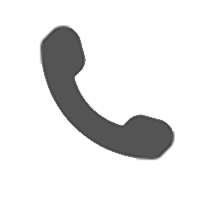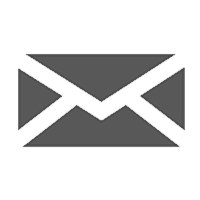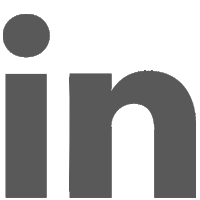 © 2019 Herrington Carmichael LLP. Registered in England and Wales company number OC322293.
Herrington Carmichael LLP is authorised and regulated by the Solicitors Regulation Authority.
Privacy   |   Terms and Conditions   |   Cookies   |   Client Feedback