Aaron O'Malley
Senior Solicitor, Family Law
Aaron is a senior family solicitor within the family law team at Herrington Carmichael. He joined us in January 2021 from a highly regarded boutique family law practice in Surrey whose clients included those (or those married or in a relationship with) in the entertainment industry, professional sportspeople and those in the investment banking world.
Aaron is able to help clients who are married or unmarried resolve the broad range of difficulties which they may be facing following a breakdown of their relationship or marriage which may involve children, domestic violence or finances. Aaron's is also happy to prepare cohabitation agreements or pre-nuptial agreements.
Aaron is a member of Resolution (a national body of family law professionals committed to resolving matters on behalf of their client in the most constructive way possible) and has been published in their monthly magazine. Aaron will always keep the client's objectives and best interests at the fore when considering how best to help them resolve their issue or achieve their objective. If a firm approach is needed (and proportionate) then it will be adopted.
With over 12 years' experience of working within Family Law Aaron has an extensive network of professionals who may need to be instructed in order to help build a robust team with the appropriate expertise to assist his clients taking budget and proportionality into account.
Aaron can conduct advocacy in front of Judges of the Family Court if the circumstances suggest that is appropriate however in many cases it is sensible to instruct specialist barristers to carry out this important element of the case.
Experience | Recent Projects
The following is a brief summary of Aaron's experience however Aaron has assisted many clients who have not needed to ask for the Family Court's involvement as Aaron has advised them and assisted them in reaching an agreement with the other party which has avoided contested hearings.
Financial Matters
Successfully defending an application made by the wife of a client for interim maintenance payments and getting a wasted costs order against the wife for the client. In this case Aaron conducted the Advocacy;
Successfully helping clients achieve Orders from the Court in determining the true ownership of resources that their spouse had denied having an interest in and suggested belonged to relatives / others and obtaining wasted costs on their behalf (and in one of these cases conducted the advocacy himself and obtained a wasted costs order against the wife);
Successfully defending an application made by the wife of a client whose wife was arguing that his client had not made sufficient payments under the terms of a Court Order and further making an application on the client's behalf within the proceedings for a downward variation of the maintenance payments;
Advising and assisting clients in Negotiating and Preparing Consent Orders on their behalf to be presented for approval to the Family Court;
Advising a client who wanted to vary the terms of a financial Consent Order following a change in her financial circumstances following the sealing of the Order;
Advising clients in connection with organising financial settlements following a divorce in which there were complex issues such as overseas resources, family companies, shares, Family Trust instruments and tax issues (including assisting a client whose husband was declared bankrupt during the course of proceedings and assisting a client who discovered during proceedings that the family company had not paid any tax for many years).
Children – including relocation, international abduction and unmarried parents
Acting for the mother of a child who was in fear of the biological father and obtaining an Order from the Family Court preventing the father having contact with his child;
Assisting the father of children whose ex – partner was trying to prevent him having access to his children in getting an Order for defined contact arrangements where allegations of parental alienation were raised;
Assisting a client in proceedings regarding the child of the family in which there were serious allegations of abuse and a separate fact-finding hearing was needed;
Acting for a mother of children with complex educational and emotional needs all of whom had been badly abused by the children's' father in securing a favourable financial settlement arising from the marriage including securing a joint lives maintenance order for her and successfully had the contact arrangements for the father tightly restricted in order to protect the children from further emotional harm and in order to respect the children's wishes;
Advising a client who had been served with a disclosure order following an allegation that a child had been abducted by the mother and taken overseas
Advising clients in respect of relocating internationally with the child or children of the family where the other parent does not agree;
Securing a housing fund and monthly income for the mother of a child of a wealthy investment banker under schedule 1 of the Children Act 1989 through the Arbitration process
Personal Protection – Non molestation Orders and Occupation Orders
Successfully defending an application made on behalf of a client's wife for an occupation order and kept him in the Family Home which the wife had vacated and wanted to re-enter;
Successfully defended an application made by the ex-partner of a client who was seeking a non-molestation order against him;
Successfully obtaining protective measures from the family court on behalf of clients who have been the victim of domestic abuse.
Agreements
Assisting clients with the Preparation or Pre-nuptial or Post-nuptial or Cohabitation Agreements for clients and advising clients in that regard.
Assisting and advising clients who have a memorandum of understanding following mediation in drafting Consent Orders reflective of that Agreement.
Hobbies and Interests
Outside the office, Aaron is mainly occupied by his young children however he enjoys running, cooking and spending time with friends and family and travelling to different places within the UK and around the world whenever possible. Aaron has recently been learning to play the guitar (though his wife and children have recorded no improvements to date).
Written by Aaron O'Malley
There has been a lot of media coverage recently, regarding the government's pledge to raise the...
read more
I recently contacted Herrington Carmichael Solicitors regarding a rather complex legal family matter and the advice that I received was second to none. I was introduced to Aaron O'Malley in the Family Team, a very well informed and nice guy who not only gave a very detailed explanation of the various routes I could take and the implications of these, but managed to explain the complexities of this in a manner that I could understand as I don't have a legal background myself. Although I live and work in London I found it easy to contact with Aaron even though he is based in the Camberley office. I can not recommend these solicitors highly enough and would advise anyone requiring advise in such matters to contact them forthwith.
I would recommend the services of Aaron O'Malley. He helped me through a very difficult period in my life where I was separating from my x partner who has mental health issues and behaviour was completely erratic. He would challenge my thinking in a polite and professional manor and provided a sounding board to ensure the best outcome. I would certainly not hesitate to use his services in the future. Thanks for your help Aaron.
Thank you for all your help and support – you've really been a great help and are a credit to the HC Team.
FREE: Legal Insights and Event News 
Keep you, your family and / or business up to date on how the law affects you, by subscribing to one of our legal insights.

Subscribe for free Legal Insights
& Event updates
Receive the latest legal developments and professional advice to keep your family and business safe.
Award winning legal advice
We are solicitors in Camberley, Wokingham and London. In 2019, Herrington Carmichael won 'Property Law Firm of the Year' at the Thames Valley Business Magazines Property Awards, 'Best Medium Sized Business' at the Surrey Heath Business Awards and we were named IR Global's 'Member of the Year'. We are ranked as a Leading Firm 2020 by Legal 500 and Alistair McArthur is ranked in Chambers 2020.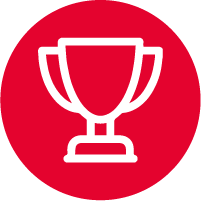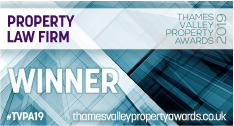 #TVPA19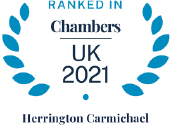 Chambers UK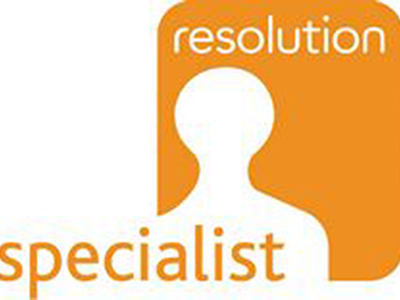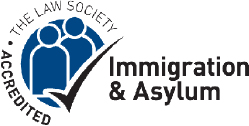 London
60 St Martins Lane, Covent Garden, London WC2N 4JS 
Camberley
Building 2  Watchmoor Park, Riverside Way, Camberley, Surrey  GU15 3YL
Wokingham (Appointment only)
4 The Courtyard, Denmark Street, Wokingham, Berkshire RG40 2AZ