The pros and cons of moving the tax year end
The last couple of reports from the Office of Tax Simplification (OTS) that this writer has read have been bad for his blood pressure, they seemed designed to remove most of the last vestiges of opportunity from the world of Inheritance tax planning.  So far nothing has happened about those ideas and many think that the politicians have kicked those ideas into the long grass as potential political suicide.
The latest report is quite different, it is essentially an examination of the pros and cons of moving the tax year end either to 31st March or better still to 31st December.  Most of the rest of the world works on 31st December but we still use this weird and wonderful date of 5th April.  Why the 5th April?  I thought it was something to do with one of William Gladstone's budgets, but research suggests it goes much further back and is linked to the fact that in the Middle Ages New Year's Day was 25th March (nowadays this is sometimes called the March Quarter day), but that with the change from the Julian Calendar to the Gregorian Calendar, plus a couple of leap years it ended up moving to 5th April.  This does at least seem to be a logical reason for the date, even if it is at odds with the rest of the World.
Why move the tax year end to March?
The report considers two options, the first and less radical one is to move the tax year to 31st March, this date is suggested because it is the end of the UK Government Financial Year, a fact which was not known to this writer until he read the report.  Harmonising to 31st March has quite a lot of logic about it, and in many ways reflects what happens in a lot of business, where most reporting is done to the end of the month rather than to the rather arbitrary seeming 5th April. The OTS suspected that many businesses actually work to 31st March and that for them this sort of change would make little difference, it would certainly tie in with many other things such a VAT, which always works to the end of a month.  Given this the one recommendation contained in the report was that steps should be taken to enforce/allow tax reporting based on a period ending 31st March even if the tax year end is not changed.
Why move the tax year end to December?
The second option of moving to the 31st December seemed to be very much the preferred option, as it would be more logical, and would harmonise with much of the rest of the world and as such would probably be helpful to such things as trade.  However, for business this would be a much bigger change and it was clear that the OTS were extremely concerned about the cost to business.
Impact of moving the tax year end
Probably the biggest concern of the lot with either of these changes was whether the government could manage this, and what would be the impact on government revenues during any change over.   The Republic of Ireland used to share our tax year end date but in the early 2000 changed to the end of December, and the OTS looked extensively at the Irish experience.
How will 'Making Tax Digital' effect individuals?
Another factor that the OTS considered in their deliberations was the effect of HM Revenue and Customs "Making Tax Digital" (MTD) program.  Many private individuals may not be aware of this but almost anyone in business is.  The idea is that almost all businesses will within the next two years be required to submit their tax returns digitally, not only this they will have to submit returns quarterly and will have to make payments of tax quarterly.  The government and the Revenue have repeatedly assured business that this project will not cost business money and is not a tax raising exercise.  Nobody believes these assertions, and indeed business is busy spending huge sums of money to acquire the technology required to prepare the necessary accounts and tax returns.  The OTS makes it clear that if the tax year is to be moved it cannot be moved until after the MTD program has been fully rolled out and is working.  Everyone knows that all government IT projects go wrong, and run behind schedule, which probably means that we are safe from any change for a few years yet.  By way of a post script after this article was drafted the Revenue announced that the target for MTD had been moved back from 2023 to 2024.
Assuming the potential IT hurdles are out of the way the next issue is the loss of revenue, my brain does not quite understand how changing the tax year results in a loss of revenue, but it is clearly a genuine issue, apparently it was one of the biggest concerns when the Irish changed their tax year.  This is something which over the next four or five post COVID/Brexit years is going to a be a real issue.  On the other hand, one strongly suspects that in the post Brexit environment when more than ever we are looking to Global Britain anything that helps to ease our position in the world will find favour with governments of whatever colour.  Implementation will not be straightforward, and we can expect some fairly complex transitional provisions.
It is all a very interesting idea, but it seems extremely unlikely that anything will happen for a minimum of two to three years, and indeed this writer suspects rather longer.
This reflects the law at the date of publication and is written as a general guide. It does not contain definitive legal advice, which should be sought as appropriate in relation to your own particular matter before action is taken.
Anthony Tahourdin
Partner, Private Wealth & Inheritance
Sign up
Enter your email address for legal updates on Private Client & Family Law.
The lack of a central registry means that without having direct access to the virtual wallet valuing and indeed paying any tax due becomes impossible.
read more
Award winning legal advice
We are solicitors in Camberley, Wokingham and London. In 2019, Herrington Carmichael won 'Property Law Firm of the Year' at the Thames Valley Business Magazines Property Awards, 'Best Medium Sized Business' at the Surrey Heath Business Awards and we were named IR Global's 'Member of the Year'. We are ranked as a Leading Firm 2022 by Legal 500 and Alistair McArthur is ranked in Chambers 2021.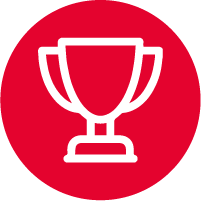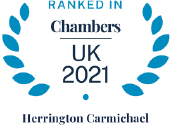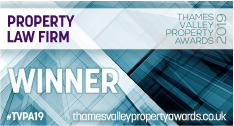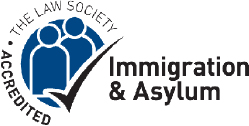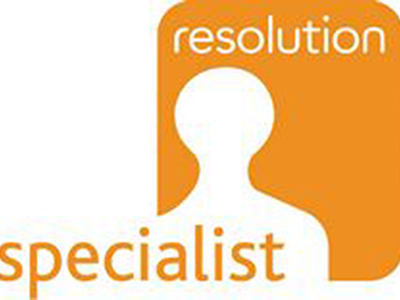 Camberley
Building 2  Watchmoor Park, Riverside Way, Camberley, Surrey  GU15 3YL
+44 (0)1276 686 222
Ascot (Appointment only)
102, Berkshire House, 39-51 High Street, Ascot, Berkshire SL5 7HY
+44 (0)1344 623388
London (Appointment only)
60 St Martins Lane, Covent Garden, London WC2N 4JS
+44 (0)203 326 0317
Wokingham (Appointment only)
4 The Courtyard, Denmark Street, Wokingham, Berkshire RG40 2AZ
+44 (0)118 977 4045
Our Services
Corporate Lawyers
Commercial Lawyers
Commercial Property Lawyers
Conveyancing Solicitors
Dispute Resolution Lawyers
Divorce & Family Lawyers
Employment Lawyers
Immigration Law Services
Private Wealth & Inheritance Lawyers
Startups & New Business Lawyers
© 2022 Herrington Carmichael LLP. Registered in England and Wales company number OC322293.
Herrington Carmichael LLP is authorised and regulated by the Solicitors Regulation Authority.
Privacy Policy   |   Legal Notices, T&Cs, Complaints Resolution   |   Cookies 
Client Feedback   |  Diversity Data