Managing Workplace Stress: Good Practice or Legal Necessity?
It goes without saying that the Covid-19 pandemic has dramatically altered the world in which we all live and work. Employers and employees alike have been forced to contend not only with the stresses associated with their normal working lives but also with the practical management of the ever-changing Covid-19 guidelines and regulations. Perhaps it's no surprise then, that a recent survey conducted by the charity Mind, found that two in five employees' mental health worsened during the pandemic. The Health and Safety Executive (HSE) have also noted that during the pandemic more than 17 million working days were lost as a result of stress, anxiety or depression.
In response to this, the HSE have launched the "Working Minds" campaign designed to encourage businesses not only to recognise the signs of work-related stress, but also to manage workplace stress more effectively. As part of the wider campaign, the HSE has reminded all employers that they have a legal duty to assess health and safety risks in the workplace and that this should no longer simply be applied to potential hazards and physical safety, but also to psychological risks too.
Many employers are already adopting this approach and were, even prior to the Covid-19 pandemic, becoming increasingly cognisant of the importance of encouraging good mental health and building a workplace culture that promotes and supports mental wellbeing. However, now more than ever, the pastoral management of good mental health in the workplace is becoming not only an element of best practice management, but also an essential defence to legal claims for disability discrimination, unfair dismissal, or even in some cases personal injury and breach of contract.
Disability Discrimination
In order for workplace stress to form the basis of a disability discrimination claim, an employee will need to establish that their workplace stress amounts to the legal definition of a disability. In practical terms, this means that their workplace stress must amount to a mental impairment with substantial adverse side-effects, which are or will be long-lasting (12 months or more) and have had an adverse effect on their normal day to day activities.
Assuming they can establish this, the employee will become entitled to legal protection from a range of discriminatory activity. The most common types of disability discrimination tend to be the result of an employee either being treated less favourably than others directly because of their disability, or being indirectly disadvantaged (alongside others with their shared disability) by a provision, criterion or practice being applied by their employer to all employees.
However, an employee with a disability may also bring claims for being treated unfavourably for an event/ action/ outcome which arises because of their disability or where a disabled employee is placed at a substantial disadvantage because a reasonable adjustment was not made to accommodate their disability. Claims can also be brought for conduct against the employee which could amount to harassment (such as bullying) or victimisation on account of their disability.
While some claims for discrimination can be justified objectively (which essentially means the employer must establish that the discriminatory practice was a proportionate means of achieving a legitimate aim), most types of discrimination cannot be defended. Crucially, the compensation that an employee can claim is uncapped for discrimination claims, which means that in certain cases (for example, where there is a potential that the employee may never work again), claims for compensation can be in excess of £1 million. In addition, employers should be mindful that not only are they liable for discrimination caused by the business, but they can also be vicariously liable for acts of discrimination committed by individual employees.
Unfair Dismissal
In general, an employee with two years' service has the right not to be unfairly dismissed, which in practical terms means that an employer must demonstrate that they have a fair reason for the dismissal and they acted reasonably in treating that reason as sufficient for the employee's dismissal.
In cases where workplace stress is, or may be, a key element of the employee's dismissal the employer will need to critically and carefully manage any sickness absence so that they can demonstrate that the fair reason for the employee's dismissal is capability (which can include sickness absence). Employers should also be on their guard for potential constructive unfair dismissal claims, where an employee may resign to pre-empt their dismissal.
It should be noted however, that in the event a claim is brought for unfair dismissal (including constructive dismissal) any remedy award will be capped at the lower of 1 year's salary or £89,493.
Personal Injury
All employers have a duty to take reasonable care for the health and safety of their employees in the workplace. As a result, an employee may be able to bring a claim in negligence against their employer for personal injury, if they can establish that the employer's breach of this duty caused a physical or psychiatric injury and it was reasonably foreseeable that the breach would result in the injury suffered.
This is particularly likely to apply in cases where employees can claim that they have been subjected to an excessive workload by their employer or where an employee has become ill due to workplace bullying for which the employer is liable. A personal injury claim can be brought against an employer as a stand-alone claim, however, more commonly it is brought against an employer as damages connected to a disability discrimination claim as set out above. Critically, it should be noted that an employee cannot bring claims for both negligence (and subsequently personal injury) and disability discrimination with damages for personal injury and will need to consider which legal route they wish to take in order to pursue damages for their injury against their employer.
Breach of Contract
As an alternative to a claim in negligence, an employee may bring a claim against their employer for breach of contract. This is because every employment relationship, governed by an employment contract, contains an implied term that the employer will take reasonable care of the health and safety of their employees and provide a safe working environment.
For further advice or practical tips on the management of workplace stress or to discuss any of the potential legal claims raised in this update, please contact our Employment Group on 0118 977 4045 or employment@herrington-carmichael.com.
This reflects the law at the date of publication and is written as a general guide. It does not contain definitive legal advice, which should be sought as appropriate in relation to a particular matter.
Alex Harper
Solicitor, Employment Law
Sign up
Enter your email address for legal updates on Employment & Immigration Law.
Contact us
Request a video call, phone call or a meeting in person with one of our employment experts...
In recent days, it has been announced that several retailers including Next, IKEA and Ocado have...
read more
Award winning legal advice
We are solicitors in Camberley, Wokingham and London. In 2019, Herrington Carmichael won 'Property Law Firm of the Year' at the Thames Valley Business Magazines Property Awards, 'Best Medium Sized Business' at the Surrey Heath Business Awards and we were named IR Global's 'Member of the Year'. We are ranked as a Leading Firm 2022 by Legal 500 and Alistair McArthur is ranked in Chambers 2021.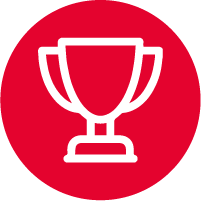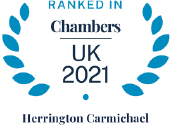 Chambers UK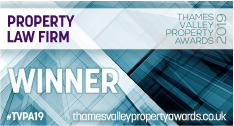 #TVPA19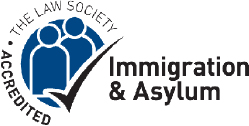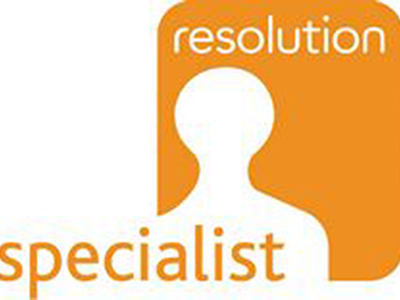 Camberley
Building 2  Watchmoor Park, Riverside Way, Camberley, Surrey  GU15 3YL
+44 (0)1276 686 222
London (Appointment only)
60 St Martins Lane, Covent Garden, London WC2N 4JS
+44 (0) 203 755 0557
Wokingham (Appointment only)
4 The Courtyard, Denmark Street, Wokingham, Berkshire RG40 2AZ
+44 (0)118 977 4045