International holidays post separation
With the summer holidays fast approaching and thoughts turning to sandy beaches and trips away, taking your child on international holidays after the break down of a relationship can raise a number of issues, both on a personal and legal level. Often it is simply a case of letting the other parent know your plans and checking that the dates work for them and their plans. However, what happens when you can't agree? Who has the right to take a child away, how do you go about taking your child away and how, should you wish, can you stop someone else doing so?
1. Do you have parental responsibility?
If you want to take your child away after a breakdown of a relationship, it is crucial to establish whether you have parental responsibility. Section 3(1) of the Children Act 1989 defines parental responsibility as being 'all the rights, duties, powers, responsibilities and authority which by law a parent of a child has in relation to the child and his property'. Married parents will automatically assume parental responsibility. If you are not married, then only the mother will be deemed to have it but an unmarried father is able to acquire responsibility in one of six ways (Children Act 1989 s4(1)):
With consent of the mother, being registered as the father on the child's birth certificate.
Entering into a 'parental responsibility agreement' with the mother
A parental responsibility agreement can be useful when unmarried parents are living together and agree they have a shared responsibility for their children.
Apply to the court for a 'parental responsibility order'
A parental responsibility order is generally applicable where a mother won't accept a father's request for parental responsibility and as a result he must go through the courts.
The mother or the court appoints you as a guardian – The father will only assume parental responsibility upon the death of the mother.
Through a child arrangements order issued by the court – If a child arrangement order names the father as being a party for whom the child will live with, parental responsibility will also be given.
Entering into marriage with the mother.
Holidays abroad where a child arrangements order is in place
Where there is a child arrangements order in place, legally the party taking the child out of the country should obtain written consent from every person with parental responsibility or leave of the court.
When applying for leave of the court, the court's primary focus will be on the welfare of the child. Generally the courts consider that a holiday is in the best interest of the child, the main exception to this would be if the court believes it is a case for abduction. If the court does have doubts as to whether or not the child may be abducted, the case of Re K [1999] sets out three factors the court will take into consideration:
How likely it is that there will be a breach of any order if permission is given?
What the consequences will be if a breach does occur?
How the risks can be reduced in the long term by including relevant safeguards into the order.
However, if you are named as the person with whom the child lives in the child arrangements order you are permitted to take a child outside of the UK for less than a month. This as a result means that where a child is living with one parent and there is an order recording this, they can go on as many trips without permission as long as they are less then one month long.
Holidays abroad where a child arrangements order is not in place
Where there is no child arrangements order in place, under the Children Act 1989, a parent does not have to seek any sort of permissions or consent to take a child outside of the UK. It is more a case of preventative measures that can be taken by the other parent to stop this happening. A parent can either put into place a prohibited steps order or a specific issue order. The former is an order that no action is to be taken by a parent in conjunction with meeting their parental responsibilities as specified in the order, without the consent of the court. The latter is an order in relation to a specific question that has been asked of the court, and rather than providing a blanket response, is exclusive to the point raised.
There are therefore a number of issues that can arise when taking children on holiday post separation. The key point is to be open with the other parent in order to maintain an amicable relationship in the lead up to the holiday. Although consent is not always compulsory it is recommended in order to prevent conflict and difficulties from arising. It's not the case of avoiding the sandy beaches and trips away, but rather to consider the feelings of all parties. If you require any further guidance please do not hesitate to get in contact with our Family team.
Aaron O'Malley
Senior Solicitor, Family Law
Latest Insights - sign up to our Emailers
Our Emailers will bring you the latest news and insights from our legal teams as we look at the key talking points in life and in law.
Our insights will include articles, podcast discussion and information about our events and services.
You can sign up to as many as you wish and you can opt out at any time.
Award winning legal advice
We are solicitors in Camberley, Wokingham and London. In 2019, Herrington Carmichael won 'Property Law Firm of the Year' at the Thames Valley Business Magazines Property Awards, 'Best Medium Sized Business' at the Surrey Heath Business Awards and we were named IR Global's 'Member of the Year'. We are ranked as a Leading Firm 2023 by Legal 500 and Alistair McArthur is ranked in Chambers 2022.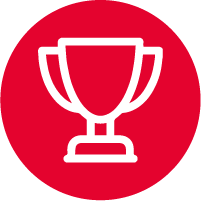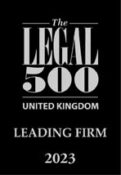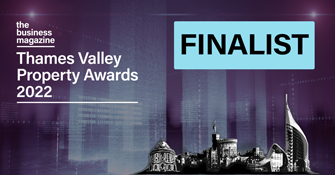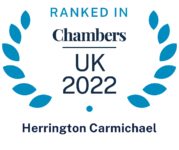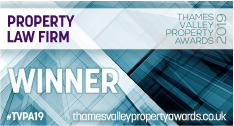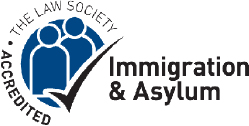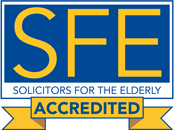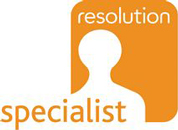 Camberley
Building 2  Watchmoor Park, Riverside Way, Camberley, Surrey  GU15 3YL
+44 (0)1276 686 222
Reading (Appointment only)
The Abbey, Abbey Gardens, Abbey Street, Reading RG1 3BA
+44 (0)1276 686 222
Ascot (Appointment only)
102, Berkshire House, 39-51 High Street, Ascot, Berkshire SL5 7HY
+44 (0)1344 623388
London (Appointment only)
60 St Martins Lane, Covent Garden, London WC2N 4JS
+44 (0)203 326 0317
Wokingham (Appointment only)
The Workstation Wokingham, Markham House, 20 Broad Street, Wokingham, RG40 1AH