How will Brexit affect your business?
With everything that has been going on in 2020, it seems to some extent that preparing for Brexit may not have been given the time and attention it otherwise would have attracted. However, with the transition period due to end shortly and Brexit day looming, attention now needs to turn to how the commercial sector will respond to the inevitable change.
Brexit threatens to have a significant impact on all UK businesses when they are importing and exporting goods and services from suppliers in the EU, as well as EU businesses when they are exporting goods and services to the UK. As such, all businesses (particularly manufacturers and retailers) need to consider the impact of Brexit both as a buyer of goods (whether as finished goods or components that are used to manufacture goods in the EU) and services from suppliers in the EU and when they are selling goods and services to customers in the EU. Therefore, whatever the size of your business, there is an essential need to understand how Brexit will affect your business.
Not only this, but any commercial contract which takes effect across the EU and UK may be materially impacted by Brexit. Given that the transition period from the UK's exit from the European Union ends on 31 December 2020, with or without a deal, whilst time is running out, now is the time to take action. Therefore, to the extent not already considered, each business should consider how Brexit will affect each contract, whether the business is importing or exporting.
What are the key considerations?
How Brexit affects business will vary across the board but every organisation faces challenges when it come to leaving the EU which we all need to address. Our team have provided some practical steps you can take now to help your business prepare for life after Brexit.
References to "EU" as a territory
If a contract refers to the EU (for example, by establishing the EU as an area of exclusivity or by stating that a distributor has selling rights in the EU), the UK's exit from the EU could lead to unintended treatment of the UK under that contract. For instance, that area of exclusivity may be cut down so that it no longer covers the UK which may be contrary to the parties' intentions. Businesses should therefore ensure that contracts clearly address territorial scope. If territory is defined in existing agreements by reference to the EU or EEA, then this may need to be reviewed and updated (for example, in agency, distribution and franchise agreements, intellectual property licences and non-compete clauses). To avoid the UK being carved out post Brexit, businesses should clearly define the territorial scope by reference to membership of the EU at the date the agreement was signed or by express reference to the UK, if it is intended that the UK would fall within the definition moving forward. This may require a formal variation to the contract.
Supply chain
The import of goods from the EU to the UK and the export of goods from the UK to the EU will require the correct completion of customs procedures. If you trade within the EU, review your contracts and start to prepare contingency plans for export controls on the sales of goods and services to EU countries as it is quite likely that existing contracts between UK and EU businesses will not deal with who needs to do what and the liabilities that will arise out of non-compliance. Businesses will also now need an Economic Operator Registration and Identification number in order to move goods between the UK and the EU – so apply now.
Tariffs
Certain tariffs could be applied to goods and services provided to and from the EU following the end of the transition period and businesses should therefore consider (amongst other things) which party is going to absorb the costs of those tariffs under their contracts, how those tariffs will be calculated and whether anything can be done to reduce those tariff costs. If tariffs are applied, this could result in businesses looking to purchase goods and services in their country of origin in order to avoid these tariffs.
Suppliers should be careful when quoting customers in order to factor in the extra costs of the tariffs as if they are intending to pass those increased costs on to the customer, it may be prudent to make this clear in the quote.
In addition, existing contracts will need to be reviewed to ascertain who bears the costs of any change in tariffs as this may have an impact on the approach taken by many businesses.
Exchange rates
It is expected that there could be further changes in exchange rates such as those that were seen immediately following the result of the referendum back in June 2016, when the pound fell sharply against the dollar and the euro. As a result, businesses should consider whether they are contractually protected or at risk from exchange rate fluctuations in their contracts or whether they need to address this in their contracts or whether they need to address this in contracts moving forward. Businesses should be reviewing their commercial contracts generally to see what their position is, and which party absorbs the costs in relation to exchange rate fluctuations.
Delay
When the UK ceases to be part of a customs union with the EU, customs checks will be needed for goods entering and leaving the EU. Businesses therefore need to consider the commercial impact of the delay including what the liability may be (if you suffer the delay) and what your remedies may be if your supplier is late. Particular consideration needs to be given to;
• whether time is of the essence?
• Whether liquidated damages/service credits are payable as a result of such delay?
• What liabilities arise?
• What termination rights apply as a result of the delay?
Data Protection
Data protection arrangements, and in particular transfers of personal data from EEA states to the UK, are perceived as one of the more immediate issues that need to be addressed before the end of the transition period. For more information on the implication of Brexit in relation to data protection, please see our article on this subject.
Further contractual considerations
There are a number of practical measures which businesses should undertake such as:
Contractual terminology: Any references to EU bodies, laws and regulations may need to be updated after Brexit so they are corrected to the relevant national references.
Termination: Businesses should review their contracts to see to what extent suppliers or customers are able to terminate contracts as a result of Brexit. The timing of Brexit is relevant to this analysis. If the contract is likely to expire before 31 December 2020, no changes may be necessary or the expiry date will at least provide the appropriate opportunity for any renegotiation to take place.
Framework agreements: If suppliers have the right to reject orders, they may exercise this right as a result of Brexit to avoid the negative affect that Brexit may have on their business such as foreseeable delays at customs and increases in tariffs. Customers should avoid this scenario by drafting their contracts in a way which prohibits the supplier from having this right or by requiring the supplier to fulfil a minimum amount of orders each year under the contract.
How can Herrington Carmichael LLP help?
Herrington Carmichael LLP's commercial department have often engaged with clients in the conversation surrounding Brexit and we understand that businesses need to move past the uncertainty and move forward with investment decisions, planning supply chains, managing workforces and meeting bank and customer expectations. Herrington Carmichael LLP can help your business to navigate its way through this period of uncertainty and plan for the future with expertise across a range of issues and services designed to support those business operating cross-border. For assistance with all aspects of the challenges that Brexit may bring please contact Mark Chapman or Cesare McArdle in the Commercial department today on 01276 686222 or via email: Mark.Chapman@herrington-carmichael.com or Cesare.mcardle@herrington-carmichael.com.
This article reflects the law at the date of publication and is written as a general guide. It does not contain definitive legal advice, which should be sought as appropriate in relation to a particular matter.
FREE: Legal Insights and Event News 
Keep you, your family and / or business up to date on how the law affects you, by subscribing to one of our legal insights.

Subscribe for free Legal Insights
& Event updates
Receive the latest legal developments and professional advice to keep your family and business safe.
The latest changes coming into force under the Immigration Rules...
Award winning legal advice
We are solicitors in Camberley, Wokingham and London. In 2019, Herrington Carmichael won 'Property Law Firm of the Year' at the Thames Valley Business Magazines Property Awards, 'Best Medium Sized Business' at the Surrey Heath Business Awards and we were named IR Global's 'Member of the Year'. We are ranked as a Leading Firm 2020 by Legal 500 and Alistair McArthur is ranked in Chambers 2020.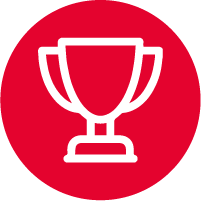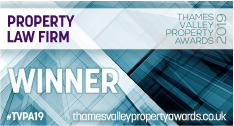 #TVPA19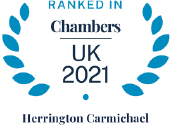 Chambers UK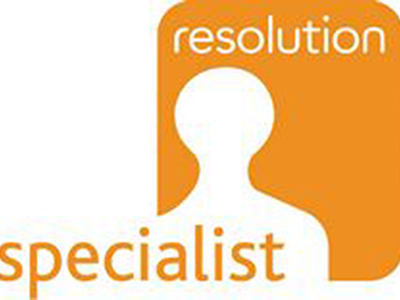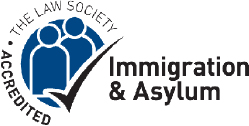 London
60 St Martins Lane, Covent Garden, London WC2N 4JS 
Camberley
Building 2  Watchmoor Park, Riverside Way, Camberley, Surrey  GU15 3YL
Wokingham (Appointment only)
4 The Courtyard, Denmark Street, Wokingham, Berkshire RG40 2AZ