Update to Home Office coronavirus policy (24 March 2020)
The Home Office has just updated its coronavirus policy. Leave will be extended to 31 May 2020 for individuals whose leave expires or expired between 24 January 2020 and 31 May 2020 and the individual cannot leave the UK because of travel restrictions or self-isolation related to coronavirus.
The guidance states:
"You must contact the Coronavirus Immigration Team (CIT) by emailing them on CIH@homeoffice.gov.uk. You can also call them on 08006781767 (Monday to Friday 9-5pm) Calls are free."
The guidance can be found here. 
A summary of the changes are:
Visa extensions
• No individual who is in the UK legally, but whose visa is due to, or has already expired, and who cannot leave because of travel restrictions related to COVID-19, will be regarded as an overstayer, or suffer any detriment in the future.
• A visa will be extended to 31 May 2020 if an individual cannot leave the UK because of travel restrictions or self-isolation related to coronavirus (COVID-19). Individuals must contact the Coronavirus Immigration Team email to advise of their situation.
• The Coronavirus Immigration Team will update relevant details on UKVI databases. Individuals will be advised that UKVI have noted their details; they will not be subject to enforcement action; and this period will not be held against them in future applications.
• This requirement to contact Coronavirus Immigration Team applies to individuals of any nationality whose leave expires between 24 January 2020 and 30 May 2020.
Switching to a long-term UK visa
• During these unique circumstances individuals will be able to apply from the UK to switch to a long-term UK visa until 31 May. This includes applications where they would usually need to apply for a visa from their home country.
• They will need to meet the requirements of the route they are switching into and pay the UK application fee.
• Those whose leave expires between 24 January and 31 May 2020, including those whose leave has already been automatically extended to 31 March 2020, are eligible to apply .
• They can apply online.
 Absence reporting
• Some Tier 4 students or Tier 2/5 employees may be prevented from attending their studies or employment due to illness, the need to serve a period of quarantine or the inability to travel due to travel restrictions caused by coronavirus.
• Sponsors do not need to report student or employee absences related to coronavirus which they have authorised.
• Sponsors do not need to withdraw sponsorship if they consider there are exceptional circumstances when:
o A student will be unable to attend for more than 60 days
o An employee is absent from work without pay for four weeks or more
• Decisions on whether to withdraw a student from their studies or terminate an employment are for sponsors to make. The Home Office recognises the current situation is exceptional and will not take any compliance action against students or employees who are unable to attend their studies/work due to the coronavirus outbreak, or against sponsors which authorise absences and continue to sponsor students or employees despite absences for this reason.
Tier 4 sponsors
Distance learning
• We are aware that many Tier 4 sponsors have switched to distance learning teaching methods due to the Coronavirus outbreak. Sponsors are not normally permitted to offer distance learning courses to Tier 4 students. However, due to the current exceptional circumstances, we will not consider it a breach of sponsor duties to offer distance learning to existing Tier 4 students in the UK or who have chosen to return overseas but wish to continue their current studies.
• Sponsors do not need to withdraw sponsorship in these circumstances. If a student has permanently withdrawn from, or formally deferred, their studies, the usual reporting requirements apply.
• New international students who have been issued a Tier 4 visa but have been unable to travel to the UK are permitted to undertake distance learning and sponsorship does not need to be withdrawn.
• New international students who have not yet applied for a visa but wish to commence a course by distance learning do not need to travel to the UK to do so and therefore do not require sponsorship under Tier 4.
• Sponsors are not required to notify the Home Office where they have moved to distance learning provision.
• These arrangements apply initially until 31 May, by which date they will be reviewed. Further advice for sponsors will be issued in the near future.
Tier 2 and 5 sponsors
Home working
• We are aware that many workers sponsored under the Tiers 2 and 5 immigration routes are now working from home rather than their normal workplace due to the Coronavirus pandemic. Tiers 2 and 5 sponsors are normally required to notify us of such changes of circumstances. However, due to the current exceptional situation, we will not require sponsors to do so if working from home is directly related to the pandemic. Other changes must still be reported as usual.
UKVI has set up a dedicated email account for customers with immigration queries related to coronavirus, including questions about urgent, compelling, compassionate cases. Customers can contact: CIH@homeoffice.gov.uk
For further details, please visit Gov.uk/guidance/coronavirus-covid-19-advice-for-uk-visa-applicants-and-temporary-uk-residents
It is clear that the guidance does not address all the immigration issues surrounding the current coronavirus Pandemic. If there is a particular issue you would like assistance with please call Bermeet Chhokar, Immigration Solicitor, on 01276 854 915.
This reflects the law at the date of publication and is written as a general guide. It does not contain definitive legal advice, which should be sought as appropriate in relation to a particular matter.
Latest Articles & Legal Insights
The latest changes coming into force under the Immigration Rules are aimed at increasing the scope of those eligible to work in the UK…
Sign up
Enter your email address for legal updates on Private Client & Family Law.
Top read insights in 2019
Award winning legal advice
We are solicitors in Camberley, Wokingham and London. In 2019, Herrington Carmichael won 'Property Law Firm of the Year' at the Thames Valley Business Magazines Property Awards, 'Best Medium Sized Business' at the Surrey Heath Business Awards and we were named IR Global's 'Member of the Year'. We are ranked as a Leading Firm 2020 by Legal 500 and Alistair McArthur is ranked in Chambers 2020.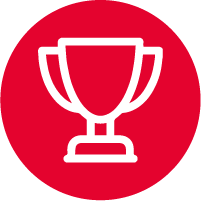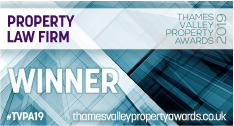 #TVPA19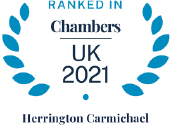 Chambers UK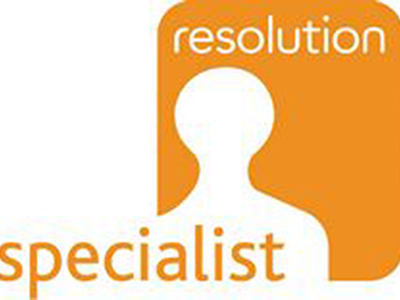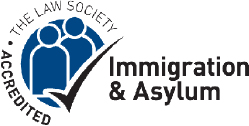 London
60 St Martins Lane, Covent Garden, London WC2N 4JS 
Camberley
Building 2  Watchmoor Park, Riverside Way, Camberley, Surrey  GU15 3YL
Wokingham (Appointment only)
4 The Courtyard, Denmark Street, Wokingham, Berkshire RG40 2AZ