GDPR Compliance: Footballers challenge use of their data
Professional sports players' performance statistics and attributes have become intrinsic to the sports industry. This sort of information is passed through a multitude of channels for determining odds, giving information to clubs on potential player transfers and opponents and it is widely published in the media sphere. The trading of this information can be extremely lucrative and profitable for those involved.
A wide scope of personal data about footballers is circulated, examples of which range from details of the footballer's height and weight and their detailed match statistics over their whole careers.
A group of 850 footballers believe they should have greater control over the trading of this information. This is on the basis that there is a substantial amount of data which is routinely collected and processed by, to name a few, betting companies, scouting platforms and video game manufacturers. The group in question comprises of a range of players, mostly from lower league teams, and they supported by former Cardiff City manager Russell Slade and his Global Sports Data and Technology Group (GSDT) venture. Collectively they have sent letters before claim to 17 firms for 6 years' worth of compensation for the misuse of their personal data and to demand an annual fee for the firms' future uses of their personal data.
What are the legal issues?
Article 5(1) of the UK General Data Protection Regulations (UK GDPR) sets out key principles which lie at the heart of the general data protection regime and govern how organisations need to protect the data which they are processing about individuals. There are several issues at play for the footballers:
Consent
The group are arguing that the unchallenged use of their personal data by the firms contravenes their data protection rights because they do not consent to the trading of their data. 
Transparency
Even if individuals do consent to their data being collected, the organisation processing their data needs to have communicated to the individual clearly and honestly about the purpose of it being collected. This is in line with one of the first data protection principle under the UK GDPR that says that data should be processed lawfully, fairly and in a transparent manner.
Purpose limitation
The third principle says that data should be collected for specified, explicit and legitimate purposes and not further processed in a manner that is incompatible with those purposes. When organisations are transparent about the use of the data they are processing, they should be specifying exactly what is being done with their data and it should only be for legitimate purposes. The footballers may be concerned that their data is not being collected for legitimate purposes. Greater transparency given to the individuals, as above, should provide clarity on this
Accuracy
One of the key data protection principles under the UK GDPR is that data should be accurate and where necessary kept up to date. One concern of the footballers is that the repercussions can be damaging if the data being shared about them is inaccurate. They could miss out on transfers which are not only important for their personal careers but can shape the landscape of football as a whole.
The future of data rights in the sports industry
Chris Farnell, GSDT's lawyer, predicts that this dispute will "change significantly how that data is being used and how it's going to be rewarded". The letter before action has not been published but if this case reaches the courts there will undoubtedly be keen speculation over the court's decision and how it may shape the future use and sharing of data in the sports industry.
How can we help?
This story is another reminder of the importance of data being handled carefully by organisations.
If you have any concerns about the way your data is being used, or if you have questions about how your business uses data, please contact our Data Protection experts on 01276 686222 or via email: Mark.Chapman@herrington-carmichael.com and Cesare.McArdle@herrington-carmichael.com.
Our specialist team has great experience in data protection law and here is how they can help:
This reflects the law at the date of publication and is written as a general guide. It does not contain definitive legal advice, which should be sought as appropriate in relation to your own particular matter before action is taken.
Mark Chapman
Partner, Corporate and Commercial Law
Cesare McArdle
Legal Director, Commercial and Construction Law
Sign up
Enter your email address for legal updates on Corporate and Commercial law.
This podcast will help businesses to avoid filing mistakes that can be costly further down the line and have a negative impact on the company.
read more
Podcasts
The Legal Room UK Podcast features a diverse range of specialists offering expertise on a variety of topics. 
Subscribe on whatever podcast platform you use.
Michelle Lamberth - Corporate Governance specialist, sheds some light on the importance of accurately filing new share allotments, and share changes...
This month's episode will be an overview of sponsor licences. We will be looking at how businesses hire non-UK nationals, the process of obtaining a...
Michelle Lamberth - Corporate Governance specialist, explains how transferring company shares is not as simple as you may think, and the processes...
Award winning legal advice
We are solicitors in Camberley, Wokingham and London. In 2019, Herrington Carmichael won 'Property Law Firm of the Year' at the Thames Valley Business Magazines Property Awards, 'Best Medium Sized Business' at the Surrey Heath Business Awards and we were named IR Global's 'Member of the Year'. We are ranked as a Leading Firm 2023 by Legal 500 and Alistair McArthur is ranked in Chambers 2022.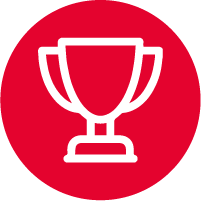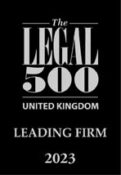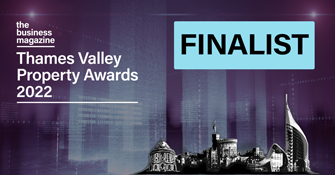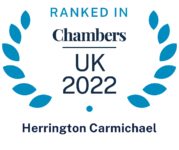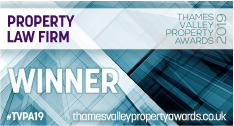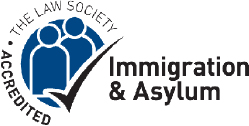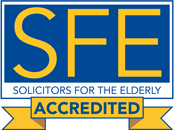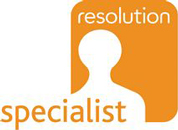 Camberley
Building 2  Watchmoor Park, Riverside Way, Camberley, Surrey  GU15 3YL
+44 (0)1276 686 222
Reading (Appointment only)
The Abbey, Abbey Gardens, Abbey Street, Reading RG1 3BA
+44 (0)1276 686 222
Ascot (Appointment only)
102, Berkshire House, 39-51 High Street, Ascot, Berkshire SL5 7HY
+44 (0)1344 623388
London (Appointment only)
60 St Martins Lane, Covent Garden, London WC2N 4JS
+44 (0)203 326 0317
Wokingham (Appointment only)
The Workstation Wokingham, Markham House, 20 Broad Street, Wokingham, RG40 1AH