Form EWS1 – Fire Safety in High-Rise Blocks
In this article we look at what a Form EWS1 is, when one might be required, and how it could affect our landlord and tenant clients alike.
What is an EWS1 Form?
Following the tragic fire at Grenfell Tower in 2017, the government engaged in extensive consultation to address concerns about fire safety in high-rise residential buildings.
Form EWS1 was introduced in December 2019. While this form is not a safety certificate, it is completed by an expert from within the construction industry and is used to record their assessment of the fire performance of materials used in external wall systems (by, for example, checking the cladding and insulation used in the outside walls of residential buildings). This can sometimes involve 'intrusive tests' where holes are drilled into the walls or cladding to assist in identifying the materials in the external wall system.
Once issued, the Form EWS1 can then be provided to mortgage providers/lenders or valuers to determine whether remediation works required may affect the valuation of the Property.
Who has to obtain it?
The building owner.
When is it needed?
Not every building requires a Form EWS1 – it depends on a number of factors, for example the building height, whether there is combustible material and the type (and sometimes quantity) of cladding.
Freeholders are not legally obligated to use Form EWS1, however, lenders sometimes require Form EWS1 to be provided before they lend, as they want to be sure that they will have 'good security' for the loan they are providing.
The Royal Institute of Chartered Surveyors (RICS) have provided guidance on when Form EWS1 should be requested by valuers or lenders, with reference to some of the criteria mentioned above. Please click the link to access the guidance: Valuation of properties in multi-storey, multi-occupancy residential buildings with cladding (rics.org).
My lender is insisting on an EWS1 assessment, but the building doesn't require one under RICS guidance – what can I do?
There is some concern that lenders insist on EWS1 assessments outside of the RICS guidelines. RICS states 'You should always have a rationale to justify the request for the EWS1 Form.' You may wish to highlight that freeholders are not legally obligated to use Form EWS1.
However, RICS also state that 'valuers will always need to follow instructions given by their lender clients' which may allow lenders to insist on assessments outside of the guidance and leave little option for the borrower.
I am a Tenant; can I compel my Landlord to complete Form EWS1?
The freeholder is not legally obliged to use Form EWS1. However, tenants may wish to highlight to their landlord that they have general duties in respect of health and safety and fire risk.
When new legislation (The Fire Safety Act 2021) comes into effect, it will extend the fire safety duties found in the Regulatory Reform (Fire Safety) Order 2005 to external walls. This currently applies to all communal areas of residential blocks of flats. Under the Order, there are various fire safety duties including carrying out risk assessments and ensuring a relevant property is properly maintained and enforcement notices can be served requiring steps to be taken to remedy a breach.
If a landlord were to refuse to undertake the EWS1, a tenant could complain to the relevant fire authorities, who would then be able to inspect the property and issue an enforcement notice under the Order if the issue is deemed to be sufficiently severe.
You should always consider seeking tailored legal advice in this respect.
How long is the EWS1 valid?
5 years from the date it is signed. However, a new assessment might be required in this period if 'substantial works have been completed to a property, affecting the original conclusions'.
How else could the EWS1 affect landlords and tenants?
It is possible that a property will require remedial works, which may affect the valuation.
If remedial works are necessary as a result of the EWS1, landlords may be required to consult the leaseholders (under the Landlord and Tenant Act 1985 as amended). This consultation process could involve the service of a 'section 20 notice' which lets the leaseholders know works are necessary which they will be required to contribute towards. It is possible to seek dispensation from the need to consult leaseholders prior to starting remedial works.
Such remedial works could cause delays if you are in the process of a sale of an affected block of flats or indeed a flat within such a block.
You may also experience increases in insurance premiums due to the need for these remedial works.
Who has to pay for such repairs/remedial works?
While you should seek tailored legal advice on the terms of your own lease, generally a lease will provide that a management company or the landlord is obliged to provide certain 'Services'. These services may include repairs to common parts in the block and remedying any inherent defects.
A lease may also oblige a tenant to pay a sum of money which will cover the costs that a management company or landlord incur in providing such services.
Therefore, while a landlord/management company will often be obliged to repair and remedy as set out, they may be able to recover the cost of doing so from the tenants in the block. The First Tier Tribunal (FTT) has found in favour of the landlord/management company in a number of cases recent years, allowing expenditure to be recovered through the service charge.
Some leaseholders have argued unsuccessfully that the cost of 'repairing' cladding should not fall on them, on the basis that the cladding requiring 'remedial action' is not technically in disrepair. Courts have found however that in such cases defective cladding would fall under the definition of an 'inherent defect'. This means a lease may allow the landlord to recover the cost of remedying cladding from the tenants. Interestingly, the new legislation referred to above, does not prohibit passing the cost of fire risk remediation to leaseholders.
For more advice on any of the issues raised in the above article please contact Herrington Carmichael LLP.
This reflects the law at the date of publication and is written as a general guide. It does not contain definitive legal advice, which should be sought as appropriate in relation to a particular matter.
This article regarding break clauses is the second in Herrington Carmichael's series of articles...
read more
Award winning legal advice
We are solicitors in Camberley, Wokingham and London. In 2019, Herrington Carmichael won 'Property Law Firm of the Year' at the Thames Valley Business Magazines Property Awards, 'Best Medium Sized Business' at the Surrey Heath Business Awards and we were named IR Global's 'Member of the Year'. We are ranked as a Leading Firm 2022 by Legal 500 and Alistair McArthur is ranked in Chambers 2021.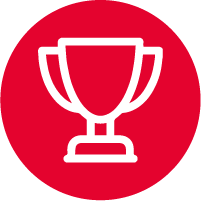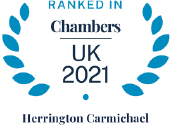 Chambers UK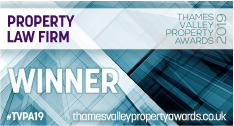 #TVPA19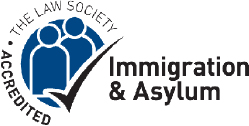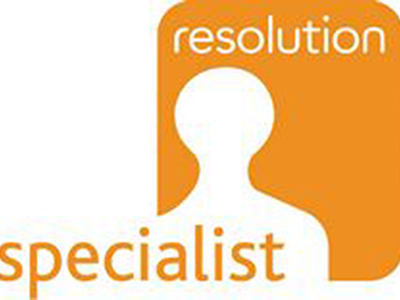 Camberley
Building 2  Watchmoor Park, Riverside Way, Camberley, Surrey  GU15 3YL
+44 (0)1276 686 222
London (Appointment only)
60 St Martins Lane, Covent Garden, London WC2N 4JS
+44 (0) 203 755 0557
Wokingham (Appointment only)
4 The Courtyard, Denmark Street, Wokingham, Berkshire RG40 2AZ
+44 (0)118 977 4045