Extending contractual timeframes to reflect the impact of Coronavirus
Numerous Option Agreements and Conditional Contracts (i.e.- contracts which are conditional upon obtaining planning consent) will have various timeframes for submitting a planning application, submitting a planning appeal and receiving the decision notice (from either a planning application or appeal). 
Since the country was locked down in late March 2020, virtually all businesses have been affected in some way (which, in turn, has changed the services available) and this has affected the planning industry and resulted in numerous delays throughout the planning process. 
The lockdown measures have affected the various areas of the planning process as follows:
Reports required prior to submission of a planning application
Prior to submitting a planning application, various reports and surveys will be required and submitted to the Council in support of the application – these can include environmental reports, archaeological reports, bat surveys and newt surveys, to name a few.  All of these reports/surveys involve the relevant professional attending the site/building in order to undertake their investigations and produce their report. 
The lockdown provisions have therefore greatly limited the ability of the experts from doing this – where the site in question is a large empty field then access may still be able to be granted and the expert undertake their work within the confines of the lockdown regulations.  However where there are buildings (either residential or commercial) which are occupied, then this makes complying with the lockdown regulations much more difficult and in many cases impossible; thus leading to delays in developers being able to obtain the reports necessary for their planning application.
Planning Applications
Whilst we understand that Councils are still accepting planning applications – they are in some cases taking longer to be processed because planning officers have relying upon site photographs, google street maps, google earth, etc. rather than attending site inspections and planning committee meetings are being undertaken remotely (via video conference).
Planning Appeals
Throughout the lockdown period the Planning Inspectorate has continued to accept the submission of planning appeals, however until early May they didn't have any staff working at their offices and therefore this will have delayed the validation of any appeals submitted during this time.
Since 11 May 2020 the Planning Inspectorate have undertaken virtual hearings and are beginning to deal with the pending appeals however, whilst virtual hearings and inquiries are being arranged there is still a large backlog of appeals that need to be decided thus resulting in it taking a lot longer to obtain an appeal decision (from the time that the appeal is submitted).
What about my Option Agreement / Conditional Contract?
Option Agreements and Conditional Contracts will often have a time-scale for the planning application to be submitted.  If the documentation was exchanged (and the timescale set) prior to the lockdown measures taking effect then it is possible that they may be too short for the Developer to comply with.  If this is the case, then it is advisable that the Developer contacts the Landowner in order to agree a new (and more realistic) timescale for submitting the planning application, rather than simply breaching the obligation in the documentation.  It may be that a Landowner waives the breach in view of the current circumstances, but in contracts where there are termination provisions available to the Landowner in the event of the Developers breach of contract, then this would not be advisable.
Option Agreements and Conditional Contracts will both be time limited – so it is possible that the Developer will not be able to obtain planning consent (especially where the matter needs to go to appeal) within the original time periods provided for in the documentation due to the extended length of time that it is taking for Council's and the Planning Inspectorate to review the application, undertake virtual hearings/meetings and issue their decision notice.  Therefore, again the Developer may need to extend the Option Period (or Conditional Period, in the case of the Conditional Contract) and the Long Stop Date.  In the majority of documents, these are absolute dates and therefore the Option Agreement / Conditional Contract will simply terminate after the relevant date has passed – therefore it would be a huge risk to simply leave matters and hope that the Landowner agrees to sell to the Developer once planning is obtained.
Communication between the Developer and Landowner at this difficult time is paramount – the lockdown measures are affecting everyone in some way or another and therefore open and honest dialogue with realistic time estimates (so far as the Developer is able to do so) is vital to the continued relationship between the parties.
Where a Landowner is agreeing an extension to the time periods of the Option Agreement / Conditional Contract which result in their land being tied into the contract for a longer period of time, it may be worth considering whether index linking would be one way to compensate you for allowing your land to be under contract for a longer period of time.  Please see our previous article on index linking purchase prices.
Depending upon the terms of your Option Agreement / Conditional Contract and how detailed the proposed timings are, there may be various points to consider when looking at extending an agreed, and we would be happy to review the documentation and discuss the relevant extension(s) with you.
If you require further advice regarding extensions to Option Agreements / Conditional Contracts as a result of the Covid-19 lockdown measures, or any other Real Estate matter, please contact Claire McSorley in our Real Estate department.
You can also email your query to realestate@herrington-carmichael.com or claire.mcsorley@herrington-carmichael.com, call 01276 686222 or visit https://www.herrington-carmichael.com/.
This reflects the law at the date of publication and is written as a general guide. It does not contain definitive legal advice, which should be sought as appropriate in relation to a particular matter.
Latest Articles & Legal Insights
The Government intends to gradually return the Notice periods that must be given to residential Tenants to pre-pandemic time scales.
read more
Sign up
Enter your email address for legal updates on Property & Construction Law.
Top read insights in 2019
Award winning legal advice
We are solicitors in Camberley, Wokingham and London. In 2019, Herrington Carmichael won 'Property Law Firm of the Year' at the Thames Valley Business Magazines Property Awards, 'Best Medium Sized Business' at the Surrey Heath Business Awards and we were named IR Global's 'Member of the Year'. We are ranked as a Leading Firm 2020 by Legal 500 and Alistair McArthur is ranked in Chambers 2020.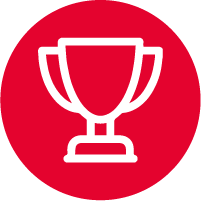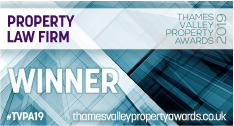 #TVPA19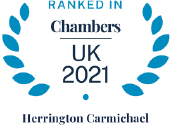 Chambers UK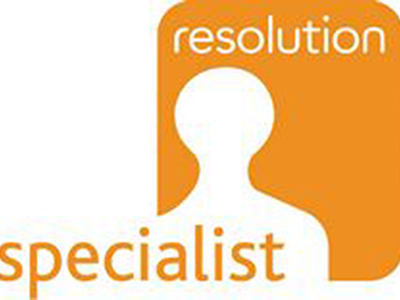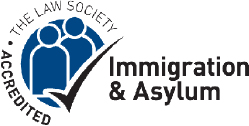 London
60 St Martins Lane, Covent Garden, London, WC2N 4JS 
Camberley
Building 2  Watchmoor Park, Riverside Way, Camberley, Surrey. GU15 3YL
Wokingham
Opening Soon
© 2020 Herrington Carmichael LLP. Registered in England and Wales company number OC322293.
Herrington Carmichael LLP is authorised and regulated by the Solicitors Regulation Authority.
Privacy   |   Terms and Conditions   |   Cookies   |   Client Feedback