Declaration of Trust / Deed of Trust
When two or more people own a property together they may need to consider how they want to hold it. A Declaration of Trust is a legally binding document which sets out the framework for how the owners hold the Property.  
A deed of trust (as some call it) or a declaration of trust can be simple document or something a little more comprehensive, depending on what matters to the owners.
Read our Declaration of Trust Info sheet >
Or try our Declaration of Trust FAQs below:
I am purchasing a property with unequal shares?
It is becoming more and more common in the current market for people to jointly own a property.
With the rise in jointly owned property in recent years, we are now seeing a rise in declaration of trust disputes due to a lack of documented input at the time of purchase. More often than not a declaration of trust is a simple procedure, but it will ensure your share of the property is fully protected, which will mitigate any future disputes.
 If you require any further information we will provide you with the necessary assistance alongside your purchase, to ensure the appropriate documentation is put in place for you.
We have extensive experience in drafting declarations of trust, however complex, which will alleviate the pressure from you during the stressful time of purchasing your property, but most importantly it will help protect you in the event of anything going wrong further down the line.
What do I Include in a Declaration of Trust document?
A simple Declaration of Trust may just specify what percentage share each owner holds. A more complex Declaration of Trust can include many points including the following by way of example:
Who will pay what towards the mortgage and bills?
What will happen if one owner wants to sell the property but the other does not?
What would happen if the property is in negative equity when it is sold?
Who will pay for repairs and upkeep of the property?
How the income would be split if the property is rented out?
Beneficial Owner of a Property
Having a Declaration of Trust in place can help avoid disputes where someone has made a financial contribution to a property which was not a loan or a gift to the owners. 
This is because that contribution may make them a 'Beneficial Owner' of the property. This can be considerably complicated to work out who is entitled to what should a property be sold.
Examples of individuals who may have contributed to the costs of the Property but who are not registered as an owner at the Land Registry include:
A person who has contributed a lump sum towards the deposit such as the legal owner's parents;
The legal owner's partner who now contributes towards the mortgage and upkeep of the property but is not named as an owner on the title;
Someone who has added value to the property even if they are not an owner, such as the adult child of the legal owner who paid for the extension to be built in which they now live.
All of the above circumstances have individuals who have contributed to the value of the property even though they are not a legal owner as specified on the Land Registry title of the property.
However, they are entitled to a share of the equity of the property even though they are not named on the title. These people are known as 'Beneficial Owners'. If you are a Beneficial Owner but not a legal owner you may find it difficult to prove how much you are entitled to if the legal owner refuses to acknowledge that you have contributed towards the value of the property.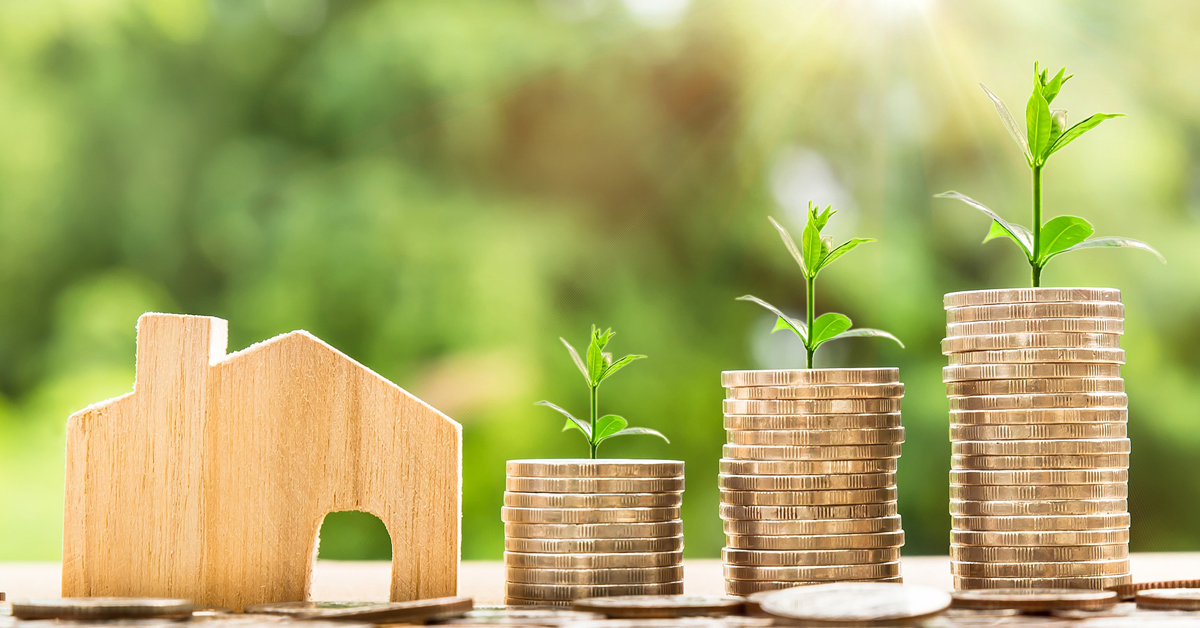 Declaration of Ownership (also known as a "Declaration of Trust") is a legal document commonly used to set out the interests of
individual parties where an asset is held in joint names with others. When a couple, for example, purchase their home, they may decide to put in place a Declaration of Ownership to set out their property interests. They could, for instance, decide that the property should be held equally or specify unequal proportions. 
Have you been cut out of your parents Will or your partner's Will when you expected to receive something?
read more
Declarations of Trust Contacts
All departments
Agricultural Law
Banking and Finance
Brexit
Commercial Law
Commercial Property
Competition Law
Construction
Consumer Law
Corporate - MBOs & MBIs
Corporate Governance
Corporate Law
Corporate lending
Data Protection - Marketing
Data, IT & Technology
Debt Recovery
Dispute Resolution
Disputes - Business
Disputes - Declarations of trust
Disputes - Probate and inheritance
Disputes - Professional negligence
Disputes - Restrictive Covenants
Disputes - Shareholders & Partnership
Disputes - Tenants in Residential Property
Disputes - Wills, trusts & probate disputes
Disputes and Small Claims
Disputes Construction
Disputes with Co-owners
Divorce
Employee - Termination
Employer - Termination
Employment
Employment - Business protection
Employment - Collective consultations
Employment - Contracts, services, consultancy
Employment - Employee benefits
Employment - Employee Procedures
Employment - Equality, discrimination and harassment
Employment - Family Friendly Rights
Employment - GDPR and Data Protection
Employment - Post employment obligations
Employment - Redundancy & Reorganisation
Employment - Settlement Agreements
Employment - Tribunal Claims
Employment - TUPE
Employment - Wages, holiday and sick pay
Employment - Workers rights
Employment Tribunal claims
Estate Administration
Expat Legal Services
Family Law
Financial Services
Franchising
GDPR
Help to Buy
Immigration law
Intellectual Property
International Legal Services
Key Property Contacts
Land and Property Disputes
Land, development and construction
Lasting Powers of Attorney
Leasehold
Licensing Law
Money, Tax and Inheritance
New Build Conveyancing
New Businsess
Private Wealth and Inheritance
Professional Negligence
Property Finance
Property Law
Recovery & Insolvency
Regulatory, Compliance & Competition
Residential Property
Residential Property - Completions
Residential Property - Shared Ownership
Terms and Conditions
Wills, Trusts & Probate
Award winning legal advice
We are solicitors in Camberley, Wokingham and London. In 2019, Herrington Carmichael won 'Property Law Firm of the Year' at the Thames Valley Business Magazines Property Awards, 'Best Medium Sized Business' at the Surrey Heath Business Awards and we were named IR Global's 'Member of the Year'. We are ranked as a Leading Firm 2022 by Legal 500 and Alistair McArthur is ranked in Chambers 2021.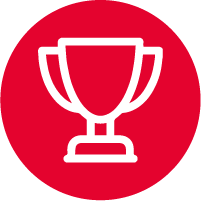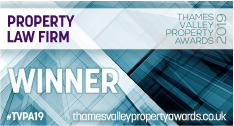 #TVPA19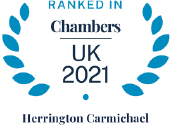 Chambers UK