Lasting Powers of Attorney Solicitors
Our Private Wealth solicitors are specialists in advising on Lasting Powers of Attorney (LPA). We have the necessary experience and compassion to advise you on the preparation and registration of your LPAs.
What is a Lasting Power of Attorney?
Lasting Powers of Attorney (or often referred to as LPAs) are legal documents which allow a person (the Donor) to appoint someone (the Attorney) to assist in making decisions on their behalf.  The document will need to be registered at the Office of the Public Guardian before it can be used.
There are two types of LPAs: "Property and Financial Affairs" and "Health and Welfare." The first of these documents allow the Attorney to make decisions on the Donor's behalf in relation to property and financial affairs, whereas the second document extends the Attorney's powers to include decisions relating to the Donor's health and wellbeing.
You may appoint one or more people as your Attorneys, but many considerations have to be given when deciding who to appoint.  For example, do you want all of your Attorneys to act together, or independently? Alternatively, it is possible to appoint your Attorneys to act jointly in respect of some decisions and jointly and severally in respect of other decisions.
It is important to remember that your Attorney must always act in your best interests and are governed by the Mental Capacity Act.
Before LPAs can be used, they must be registered with the Office of the Public Guardian.
Our Private Client solicitors will be able to advise on the best option for you in your circumstances.
What is the difference between Lasting Power of Attorney and Court of Protection?
Lasting Powers of Attorney (LPAs) can be made at any time, assuming that you have the requisite level of mental capacity.
If someone has lost their mental capacity and they do not have a Lasting Power of Attorney in place, an application will need to be made to the Court of Protection to appoint someone to act as a 'Deputy'. If successful they will receive an Order setting out the extent of their powers.
Registering a Lasting Power of Attorney
If you would like further information on the preparation and registration process in relation to Lasting Powers of Attorney, fee exemptions and remissions have a look on our Registering a Lasting Power of Attorney page.
Contact us
Request a video call, phone call or a meeting in person with one of our lasting powers of attorney solicitors...
Podcast: Lasting Power of Attorney
Our Private Client team talk about the what Lasting Power of Attorney does, what it covers and the importance of making Lasting Power of Attorney (LPA).
Common Questions About LPA's
---
What are the different types of Powers of Attorney?
Lasting Powers of Attorney (LPA)
As discussed above, there are two different types of LPAs: "Property and Financial Affairs" and "Health and Welfare."
However, there are a number of different Powers of Attorney which may be used in addition to LPAs.
General Powers of Attorney
This is the shortest type of Power of Attorney and can only be used to give power over the Donor's property and financial affairs. This type of document is useful for short-term needs, for example if the Donor is going away and wishes the Attorney to manage their affairs during that time. This does not stop the Donor from managing their own affairs and the Attorney will be accountable to the Donor for the decisions made and the actions taken on the Donor's behalf. However, it should be noted that the General Power of Attorney will cease to be effective if the Donor loses their mental capacity. 
Enduring Power of Attorney (EPA)
It is no longer possible to make this type of Power of Attorney, however EPAs that were made in previous years are valid and will remain so provided that they were properly executed. An EPA will allow the Attorney to make decisions about the Donor's property and financial affairs. However, an EPA must be registered if the Donor begins to lose their mental capacity. If you would like to discuss this further or require any advice or assistance in respect of the registration process, please contact a member of our Private Wealth Team.
When can an LPA be made?
The Donor must be over the age of 18 and must understand the following:
The extent of the power they are giving to their Attorney;
The possible consequences of allowing an Attorney to deal with their affairs; and
Be aware of their assets and responsibilities.
What if your circumstances change?
In the event that your personal circumstances change you should seek advice as to whether your LPA needs to be updated. However, minor changes such as a change of address will not invalidate the LPA.
What decisions can an Attorney make on behalf of a Donor?
The powers given under an EPA and a registered LPA for Property and Financial Affairs include:
Buying and selling the Donor's property
Opening, closing and operating the Donor's bank and building society accounts
Buying, selling and dealing with the Donor's investments
Claiming any benefits that the Donor is entitled to, such as their Pension or Attendance Allowance and other State benefits
The Attorney cannot make a Will or vote on the Donor's behalf.
Unless the Donor gives the Attorney the power to, the Attorney cannot have access to the Donor's Will.
The powers given under a Health and Welfare LPA include:
Giving or refusing consent to particular types of healthcare
Liaising with Social Services about care packages to enable the Donor to stay in their own home, or, if necessary, finding a suitable residential care or nursing home
Everyday decisions such as what the Donor should wear or what meals they will have
In both cases, an Attorney must support and help the Donor to reach decisions. The Attorney must have regard to any guidance or instruction that the Donor may have included in the LPA or stored alongside an LPA.
Who else needs to be involved?
The Attorneys
The Donor should ensure that they have discussed their wishes with the proposed Attorneys to ensure that they are happy to act.
The Certificate Provider
This is the person who will go through the document with the Donor and ensure they understand the powers they are giving to the Attorneys. The Certificate Provider will then sign the document to confirm that they are satisfied that the Donor understands the purpose of the LPA and that they have sufficient capacity to sign the LPA.
Notified Persons
Whilst it is not compulsory, depending on your circumstances it may be sensible to consider formally notifying other individuals. This is done at the time of registration to provide the opportunity for the notified person to raise any concerns that they may have in relation to your proposed Attorney.
All departments
Agricultural Law
Brexit
Careers
Co Co - Employee Share Schemes
Co Co - Recovery & Insolvency
Co Co - Restructuring
Co Co Corporate Governance
Co Co Corporate lending
Co Co Financial Services
Co Co Franchising
Co Co GDPR
Co Co in-house legal support
Co Co International Contracts
Co Co M&A's
Co Co MBOs & MBIs
Co Co Partnership and LLPs
Co Co Regulatory, Compliance & Competition
Co Co Shareholders Agreements
Co Co Terms and Conditions
Co Co- Intellectual Property
CoCo - Banking and Finance
CoCo - New Businsess
CoCo Competition Law
CoCo Consumer Law
CoCo Data Protection - Marketing
CoCo Data, IT & Technology
Commercial Law
Commercial Property
Construction
Corporate & Commercial
Corporate Law
Debt Recovery
Dispute Resolution
Disputes - Business
Disputes - Declarations of trust
Disputes - Probate and inheritance
Disputes - Professional negligence
Disputes - Restrictive Covenants
Disputes - Shareholders & Partnership
Disputes - Tenants in Residential Property
Disputes - Wills, trusts & probate disputes
Disputes and Small Claims
Disputes Construction
Disputes with Co-owners
Divorce
Employee - Termination
Employer - Termination
Employment
Employment - Business protection
Employment - Collective consultations
Employment - Contracts, services, consultancy
Employment - Employee benefits
Employment - Employee Procedures
Employment - Equality, discrimination and harassment
Employment - Family Friendly Rights
Employment - GDPR and Data Protection
Employment - Post employment obligations
Employment - Redundancy & Reorganisation
Employment - Settlement Agreements
Employment - Tribunal Claims
Employment - TUPE
Employment - Wages, holiday and sick pay
Employment - Workers rights
Employment Tribunal claims
Estate Administration
Expat Legal Services
Family Law
Financial Services
GDPR
Help to Buy
Immigration law
International Legal Services
Key Property Contacts
Land and Property Disputes
Land, development and construction
Lasting Powers of Attorney
Leasehold
Licensing Law
Money, Tax and Inheritance
New Build Conveyancing
Private Wealth and Inheritance
Professional Negligence
Property Finance
Property Law
Residential Property
Residential Property - Completions
Residential Property - Shared Ownership
Trainee Solicitor
Wills, Trusts & Probate
Charitable Trustees should seek to maximise the return on their investments; except where the investment is in explicit conflict with the Charity's purposes.
read more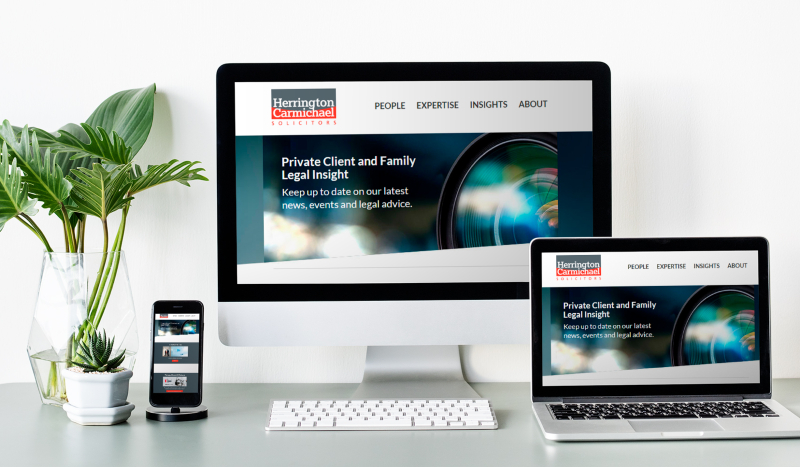 Award winning legal advice
Herrington Carmichael offers legal advice to UK and International businesses as well as individuals and families. Rated as a 'Leading Firm 2024' by the legal directory Legal 500 and listed in The Times 'Best Law Firms 2023 & 2024'. Herrington Carmichael has offices in London, Farnborough, Reading, and Ascot.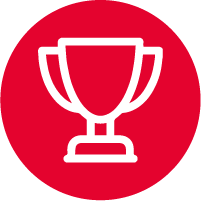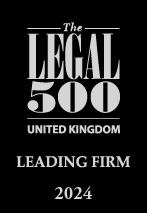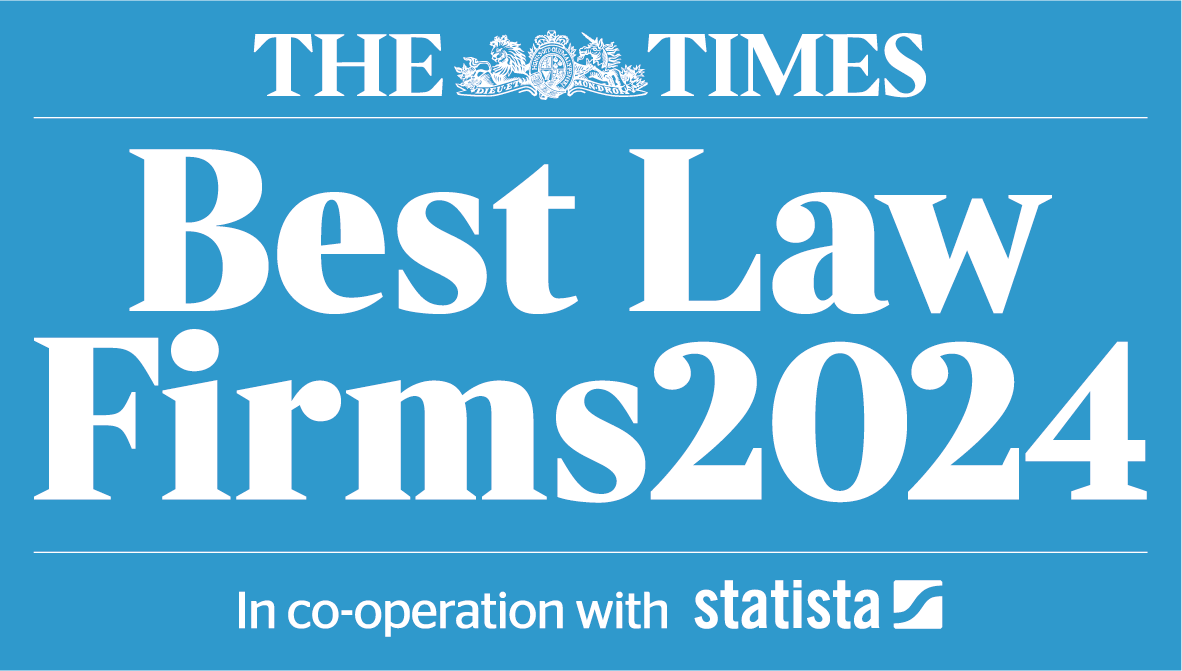 Times Best Law Firm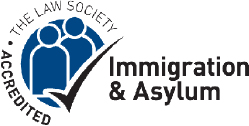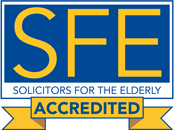 Email: info@herrington-carmichael.com
Farnborough
Brennan House, Farnborough Aerospace Centre Business Park, Farnborough, GU14 6XR
Reading (Appointment only)
The Abbey, Abbey Gardens, Abbey Street, Reading RG1 3BA
Ascot (Appointment only)
102, Berkshire House, 39-51 High Street, Ascot, Berkshire SL5 7HY
London (Appointment only)
60 St Martins Lane, Covent Garden, London WC2N 4JS
Privacy Policy   |   Legal Notices, T&Cs, Complaints Resolution   |   Cookies  |   Client Feedback   |  Diversity Data