Pension Sharing on Divorce
The family team at Herrington Carmichael is experienced in dealing with all matters in relation to pensions following the breakdown of the relationship between a married couple or civil partners. We pride ourselves on being highly approachable, sensitive, and supportive during what can be a difficult and emotional time.
What is a Pension sharing Order?
A Pension Sharing Order is an Order from the Family Court which will set out what percentage of a pension fund will be transferred from one spouse's pension fund (the owner spouse) to the other spouse (the non-owner spouse) and which will be put into effect after a divorce.
The pension fund trustees will need an Order of the court before they will take any action and the formal instructions will be set out on a document called a Pension Sharing Annex.
The recipient of a pension sharing order will effectively receive a percentage of the pension fund of the owner spouse.  This will be sliced out at the implementation date and will either be transferred within the owner spouse's pension scheme (internal transfer) or the non-owner spouse may choose to transfer it out; into a scheme of their own (external transfer).
A Pension Sharing Order cannot be implemented until the divorce has been completed and the decree absolute has been made by the court. The pension fund administrators will have 4 months to implement the Pension Sharing Order from either the date of the decree absolute or the day they receive the documents from the court whichever is the latest.
Do I need to share my pension with my spouse on divorce?
The general rule is that pensions that have been accrued during a marriage, to include any period of pre-marital cohabitation, should be shared equally.  However, that is only a guide and it may often be appropriate not to share the pensions equally.
In some cases, the parties may prefer not to share the pensions and instead, for one party to receive a greater share of the capital in lieu of a pension investment.  For example, it may suit the family for one party to retain the family home and for the other party to retain their pension instead of receiving a share in the family home.
We can advise on what outcome may be more suitable, financially and otherwise.
We cannot advise on tax issues and you will need to seek separate expert advice on such matters.
What is my divorce pension entitlement?
When considering the value of a pension, solicitors and the family court initially use the Cash Equivalent Value (CEV) as a guide.  You can obtain this from your pension administrator.   Sometimes, however, the CEV is not an accurate representation of the fund value and it may be advisable to obtain a valuation report from a "pension on divorce expert" (PODE).
As a guide, we would recommend that a report is obtained from an expert for any pension worth more than £100,000 or a pension arising from employment in the uniformed services, such as the police, nursing staff or the army.  This is because the CEV of these pensions are less likely to be representative of the real value.
We can advise on what outcome may be more suitable, financially and otherwise.
We cannot advise on tax issues and you will need to seek separate expert advice on such matters.
How will my pension be shared on divorce?
Once an accurate value has been ascertained, we can consider how best to share the pension so as to achieve a fair outcome.  Fairness may be achieved, for example, by redistributing the pension so that each party has the same pension income on retirement.
The Court can only make an order in relation to the sharing of a pension if divorce proceedings have been issued and an Order can only be implemented once the divorce has been finalised.  The types of Pension Order that can be made by the Family Court on divorce are:
A Pension Sharing Order
A Pension Attachment Order
What is a Pension Sharing Order?
A Pension Sharing Order provides for a slice of the pension of an "owner spouse" to be transferred into a separate pension fund solely owned by the "non-owner spouse".  The owner spouse can then choose to draw down or rebuild their remaining fund for their sole benefit whilst the non-owner spouse will then own their own fund and can similarly choose to draw it down or continue to invest in the fund for their sole benefit.
A Pension Sharing Order means that the parties can achieve a Pension Clean Break i.e. a dismissal of their future potential further pension claims against the other.
The mechanics of implementing the Pension Sharing Order will be dealt with by the pension trustees.  They will be served with a copy of the order and will be required to liaise with both the owner spouse and the non-owner spouse to ensure that the fund is correctly credited to a fund owned the receiving party.
What is a Pension Attachment Order?
A Pension Attachment Order provides one party with a monthly payment from a pension owned by their former spouse.
Free 15-minute consultation
Request a video call or phone call with a member of the family team...
The recent guidance from the family courts as set out by the attached PAG guidance shows that the option of a husband arguing that his contributions to the pension prior to the marriage should be ring fenced is becoming less and less favoured by the courts.  We will need to seek guidance from a pension on divorce expert or actuary in working out how to offset or trade capital in a property for an interest in a pension.  Given that the pension is not readily available there is a premium on capital which is available now (the utlitity value)
The Pensions and Lifetimes Savings Association have produced a report on the retirement living standards which shows the types of incomes which are required* (in 2021) for a modest or "minimum" (£10,900 per annum), "moderate" (£20,800 per annum) and comfortable (£33,600 per annum) lifestyle in retirement.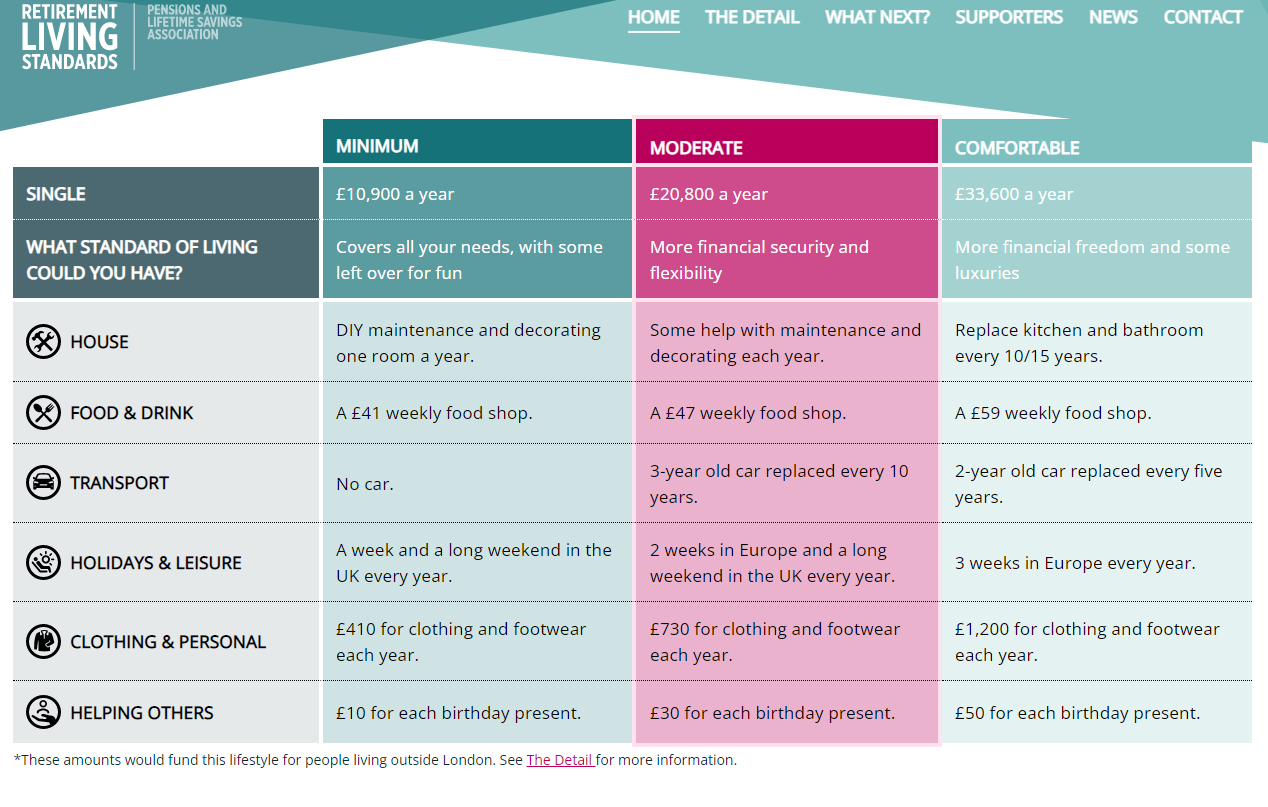 Divorce & Family Law Team
All departments
Agricultural Law
Brexit
Careers
Co Co - Employee Share Schemes
Co Co - Recovery & Insolvency
Co Co - Restructuring
Co Co Corporate Governance
Co Co Corporate lending
Co Co Financial Services
Co Co Franchising
Co Co GDPR
Co Co in-house legal support
Co Co International Contracts
Co Co M&A's
Co Co MBOs & MBIs
Co Co Partnership and LLPs
Co Co Regulatory, Compliance & Competition
Co Co Shareholders Agreements
Co Co Terms and Conditions
Co Co- Intellectual Property
CoCo - Banking and Finance
CoCo - New Businsess
CoCo Competition Law
CoCo Consumer Law
CoCo Data Protection - Marketing
CoCo Data, IT & Technology
Commercial Law
Commercial Property
Construction
Corporate & Commercial
Corporate Law
Debt Recovery
Dispute Resolution
Disputes - Business
Disputes - Declarations of trust
Disputes - Probate and inheritance
Disputes - Professional negligence
Disputes - Restrictive Covenants
Disputes - Shareholders & Partnership
Disputes - Tenants in Residential Property
Disputes - Wills, trusts & probate disputes
Disputes and Small Claims
Disputes Construction
Disputes with Co-owners
Divorce
Employee - Termination
Employer - Termination
Employment
Employment - Business protection
Employment - Collective consultations
Employment - Contracts, services, consultancy
Employment - Employee benefits
Employment - Employee Procedures
Employment - Equality, discrimination and harassment
Employment - Family Friendly Rights
Employment - GDPR and Data Protection
Employment - Post employment obligations
Employment - Redundancy & Reorganisation
Employment - Settlement Agreements
Employment - Tribunal Claims
Employment - TUPE
Employment - Wages, holiday and sick pay
Employment - Workers rights
Employment Tribunal claims
Estate Administration
Expat Legal Services
Family Law
Financial Services
GDPR
Help to Buy
Immigration law
International Legal Services
Key Property Contacts
Land and Property Disputes
Land, development and construction
Lasting Powers of Attorney
Leasehold
Licensing Law
Money, Tax and Inheritance
New Build Conveyancing
Private Wealth and Inheritance
Professional Negligence
Property Finance
Property Law
Residential Property
Residential Property - Completions
Residential Property - Shared Ownership
Trainee Solicitor
Wills, Trusts & Probate
Herrington Carmichael has been advising families and businesses for over 175 years. We provide an increasingly specialist legal practice – we offer a wide range of services, beyond that of a traditional private client firm to meet the demands of our UK and international clients.
More than ever, it is worth considering how to resolve financial disputes, arising on relationship breakdown, out of court.
read more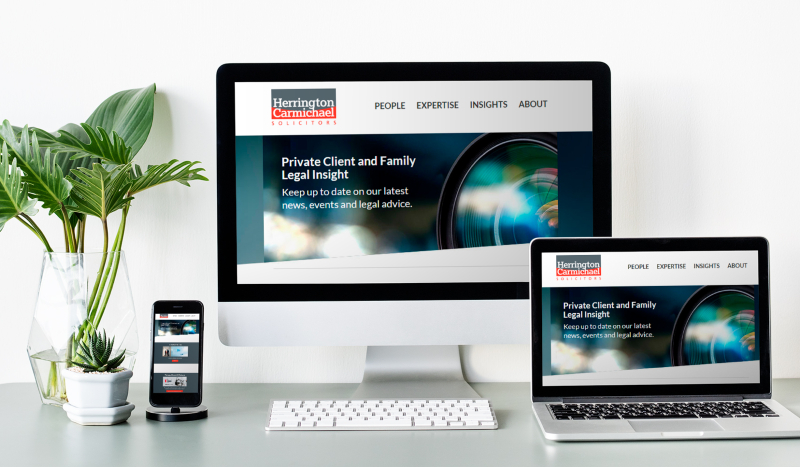 Award winning legal advice
We are solicitors in Camberley, Wokingham and London. In 2019, Herrington Carmichael won 'Property Law Firm of the Year' at the Thames Valley Business Magazines Property Awards, 'Best Medium Sized Business' at the Surrey Heath Business Awards and we were named IR Global's 'Member of the Year'. We are ranked as a Leading Firm 2023 by Legal 500 and Alistair McArthur is ranked in Chambers 2022.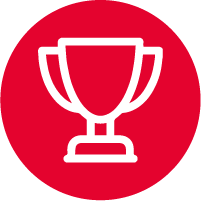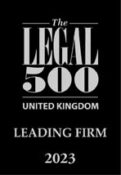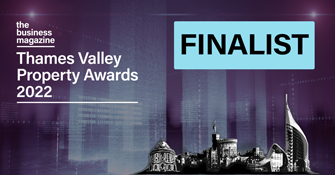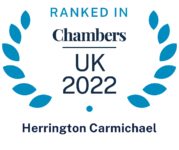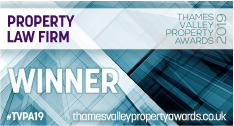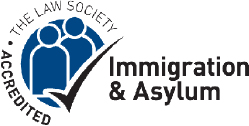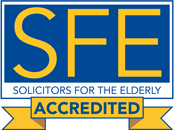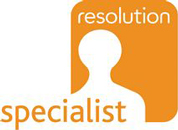 Camberley
Building 2  Watchmoor Park, Riverside Way, Camberley, Surrey  GU15 3YL
+44 (0)1276 686 222
Reading (Appointment only)
The Abbey, Abbey Gardens, Abbey Street, Reading RG1 3BA
+44 (0)1276 686 222
Ascot (Appointment only)
102, Berkshire House, 39-51 High Street, Ascot, Berkshire SL5 7HY
+44 (0)1344 623388
London (Appointment only)
60 St Martins Lane, Covent Garden, London WC2N 4JS
+44 (0)203 326 0317
Wokingham (Appointment only)
The Workstation Wokingham, Markham House, 20 Broad Street, Wokingham, RG40 1AH