Options for Settling Matrimonial Finances
How can we help?
There are several ways in which you can reach a settlement in respect of your family's financial affairs as part of a divorce or separation and we can help you understand which one may be appropriate for you.
The right option depends on your circumstances. We can help you decide which option is most appropriate.
Options for settling Matrimonial Finances
The Kitchen Table / DIY option
If you and your spouse have got a very good understanding of each other's finances and if you are on good terms then you could sit around a kitchen table to work out an agreement that suits you both. Once you have reached an agreement one of you should approach a family solicitor to advise you on the contents and prepare the document to be drafted into a consent order which can be submitted to be approved by a family court judge.
It is important that you carry out the right form of disclosure when going through this process because otherwise it may be difficult for a lawyer to give you advice on whether the terms that you hope to reach are reasonable or appropriate.
Mediation
Divorce can bring emotional upheaval and it may be that you are not quite ready to sit and discuss matters in an unsupported manner. If that is the case; you may choose to explore mediation. A mediator would try and help you and your spouse reach some common ground so that you can reach an agreement or a "memorandum of understanding".
Discussions in mediation do not bind you. You will be advised by your mediator to take the proposed agreement to a family lawyer so that you can obtain independent legal advice on the proposed terms and so that a lawyer acting for one of you can draft the agreement into a consent order which can be submitted for approval by a Family Court Judge.
There are circumstances where mediation is not appropriate, for example if there has been domestic violence or if there is urgency because resources may be at risk.
Lawyer led negotiation
It may be that you have tried mediation or informal discussions but have become frustrated with your spouse's response to the process either because they are not engaging or because they are not co-operating with the process. You may not be able to sit with your spouse because they have domineered you or accused you of domineering them. In that case lawyer led negotiation maybe an option for you.
Your family lawyer will advise you how to obtain the disclosure which you need in order to work out what resources are available and how they can take care of your housing and income needs after the divorce. Your lawyer will advise you in respect of the disclosure process, the valuation process, focusing on the relevant issues and negotiating with your spouse or their lawyer in order to reach an agreement that is in your best interests.
Once an agreement has been reached your lawyer will draft a consent order on your behalf in order to ask the family court to approve and seal the agreement so that you have a binding and enforceable agreement. You need to know what will happen and when.
The Financial Remedies Court within the Family Court
Going to Court. If none of the options above are appropriate or if an issue has arisen that can not be resolved by an alternative method of dispute resolution then you may need to issue an application for (what is called) a financial remedy with the family court.
The process is then managed by the Financial Remedies Court which is a specialist part of the Family Court. Your lawyer will help you to make an application or to respond to an application which has been made. The court will issue a timetable which will enable the court to manage the case all the way to a final hearing.
The court will need to work out what will need to happen by what date to enable a family court judge to make a decision on how to divide your finances.
You would benefit from legal assistance throughout this process as your lawyer will advise you in respect of obtaining the appropriate directions to manage your case towards a point where you can reach an agreement with your spouse.
A final hearing is rare but it is the point where the Judge will make a decision about how to divide the resources; up until the Final Hearing you and your spouse can reach an agreement.
Arbitration
Arbitration is very similar to the court process albeit a process in which you and your spouse select your arbitrator. Arbitration can be used for discrete issues (whether a pension earned prior to the marriage should be ringfenced) or to resolve all of the matrimonial issues in dispute (there are exceptions). Your lawyer will help you navigate the process and manage your case so it is ready to be considered by the arbitrator.
The Family Court endorse the use of arbitration. Arbitration can be an extremely helpful, efficient, private method of resolving your dispute and which may enable you to reach a financial settlement. It can avoid the delays which are in the family court service and can insure you have a professional arbitrator who will be able to spend the time required to dedicate to your family's particular circumstances.
Early Neutral Evaluation
Early Neutral Evaluation is a process which is designed to obtain an early evaluation of the case from a neutral expert who may be a barrister or a retired Judge that is specifically chosen and paid to consider the issues.
It is usual to consider this at an early stage and can be based on the joint instruction of both parties or it can be requested by one party. Like Arbitration you can ask that a specific issue is evaluated in isolation or you can ask for all issues to be considered. The evaluation meeting can be scheduled your convenience rather than the Courts and you are likely to have considerably more time with your judge than the court service could provide.
It is speedy and confidential and can give you an understanding of how a Judge may decide your case which can assist in early settlement discussions.
The outcome is advisory and it does not bind the parties but can help couples reach a settlement at an early stage which can avoid court proceedings.
Private Financial Dispute Resolution (FDR)
If Court proceedings are in progress then you may consider stepping outside the court process for a Private Financial Dispute Resolution Meeting. Although the Court will direct a Financial Dispute Resolution to take place there is an element of uncertainty as to the time table and the time which a Judge will have to consider the facts of any particular case. Some people prefer to have a Private FDR so that they can both choose the "Judge", the date and the location and so that they can have comfort in the understanding that their Judge will have had adequate time to become familiar with all the facts which are relevant.
Both parties jointly instruct a specialist family law practitioner to act as the Judge in a private setting away from court in a location which is suitable for all parties for example at a barrister's chambers.
The benefits are that:
you can reach an agreement about which Judge will be appointed meaning that you know you will have a specialist practitioner with experience relevant to the issues in your case
You can have a Judge who is able to allocate the appropriate resources (time) to your case
There is a high success rate with FDRs, diffuse hostilities and deal with matter more efficiently
At the conclusion of the Private FDR you can reach heads of agreement, which the Judge can approve in order for a consent order to be sealed by a Family Court.
Free 15-minute Consultation
Request a video call or phone call with one of our family law experts...
Wouldn't it be much easier for me and my ex to reach an agreement and just shake hands on the terms rather than going to Court?
Although reaching an agreement in that way may appear to be the quickest and cheapest way of resolving the issue it can be unwise to do so. Apart from the obvious question about the fairness or reasonableness of the agreement which you may reach there are other pitfalls with this option. It is going to be hard to enforce any terms which are not complied with and if one party loses their share in an unwise investment then they would be able to ask the court for a financial remedy.
With the Arbitration and Private FDR's you mention that you can choose and pay for a Judge of your choice. Is this allowed?
The process is highly regulated and the fact that you are paying for the Judge does not allow for any impropriety. We do not mean that one person would have the Judge in their pocket. Any financial practitioner that would be instructed would be chosen by both parties and they would have a duty to act fairly to both of them. If you have a specific issue that for example relates to complex Trust issues you would benefit from a practitioner who has particular expertise in this area. Your lawyer can help you choose from an appropriate pool of specialists that would be proposed to your spouse.
My wife and I are separating but do not want to divorce for religious reasons can we ask the Court to decide how to organise a financial settlement?
You can only ask the Court for certain remedies if neither of you have started divorce proceedings (for example a wife may make an application for financial support from her husband if she is unable to afford to pay her outgoings). If you want to reach a point where a Court can assist you reach a settlement or approve a settlement that you want to reach then divorce proceedings must be started.
My husband and I are hoping to reach an agreement through Mediation. Do we need to do anything else?
You will need to have the proposed agreement (what is properly described as a memorandum of understanding) drafted into a document which will then be submitted by a lawyer to the Family Court. Your mediator will explain this to you and explain that you should obtain advice on the proposed terms.
Aaron O'Malley, Senior Family Law Solicitor, explains how you and your spouse can organise a financial settlement on divorce.
Click the button below to find out more about Aaron and how he can help you.
All departments
Agricultural Law
Brexit
Careers
Co Co - Employee Share Schemes
Co Co - Recovery & Insolvency
Co Co - Restructuring
Co Co Corporate Governance
Co Co Corporate lending
Co Co Financial Services
Co Co Franchising
Co Co GDPR
Co Co in-house legal support
Co Co International Contracts
Co Co M&A's
Co Co MBOs & MBIs
Co Co Partnership and LLPs
Co Co Regulatory, Compliance & Competition
Co Co Shareholders Agreements
Co Co Terms and Conditions
Co Co- Intellectual Property
CoCo - Banking and Finance
CoCo - New Businsess
CoCo Competition Law
CoCo Consumer Law
CoCo Data Protection - Marketing
CoCo Data, IT & Technology
Commercial Law
Commercial Property
Construction
Corporate & Commercial
Corporate Law
Debt Recovery
Dispute Resolution
Disputes - Business
Disputes - Declarations of trust
Disputes - Probate and inheritance
Disputes - Professional negligence
Disputes - Restrictive Covenants
Disputes - Shareholders & Partnership
Disputes - Tenants in Residential Property
Disputes - Wills, trusts & probate disputes
Disputes and Small Claims
Disputes Construction
Disputes with Co-owners
Divorce
Employee - Termination
Employer - Termination
Employment
Employment - Business protection
Employment - Collective consultations
Employment - Contracts, services, consultancy
Employment - Employee benefits
Employment - Employee Procedures
Employment - Equality, discrimination and harassment
Employment - Family Friendly Rights
Employment - GDPR and Data Protection
Employment - Post employment obligations
Employment - Redundancy & Reorganisation
Employment - Settlement Agreements
Employment - Tribunal Claims
Employment - TUPE
Employment - Wages, holiday and sick pay
Employment - Workers rights
Employment Tribunal claims
Estate Administration
Expat Legal Services
Family Law
Financial Services
GDPR
Help to Buy
Immigration law
International Legal Services
Key Property Contacts
Land and Property Disputes
Land, development and construction
Lasting Powers of Attorney
Leasehold
Licensing Law
Money, Tax and Inheritance
New Build Conveyancing
Private Wealth and Inheritance
Professional Negligence
Property Finance
Property Law
Residential Property
Residential Property - Completions
Residential Property - Shared Ownership
Trainee Solicitor
Wills, Trusts & Probate
How to settle it 'out of court' The family courts are currently under extreme pressure, with...
read more
Award winning legal advice
We are solicitors in Camberley, Wokingham and London. In 2019, Herrington Carmichael won 'Property Law Firm of the Year' at the Thames Valley Business Magazines Property Awards, 'Best Medium Sized Business' at the Surrey Heath Business Awards and we were named IR Global's 'Member of the Year'. We are ranked as a Leading Firm 2023 by Legal 500 and Alistair McArthur is ranked in Chambers 2022.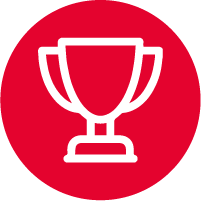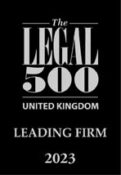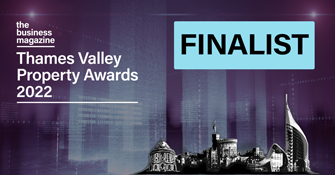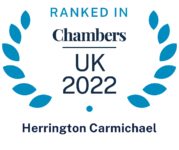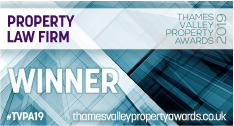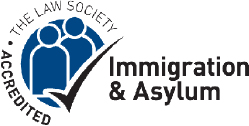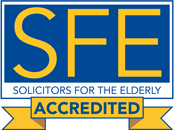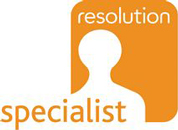 Camberley
Building 2  Watchmoor Park, Riverside Way, Camberley, Surrey  GU15 3YL
+44 (0)1276 686 222
Reading (Appointment only)
The Abbey, Abbey Gardens, Abbey Street, Reading RG1 3BA
+44 (0)1276 686 222
Ascot (Appointment only)
102, Berkshire House, 39-51 High Street, Ascot, Berkshire SL5 7HY
+44 (0)1344 623388
London (Appointment only)
60 St Martins Lane, Covent Garden, London WC2N 4JS
+44 (0)203 326 0317
Wokingham (Appointment only)
The Workstation Wokingham, Markham House, 20 Broad Street, Wokingham, RG40 1AH