Financial Claims for Children
How can we help?
The family team at Herrington Carmichael are experienced in dealing with all matters in relation to children following the breakdown of the relationship between parents. We pride ourselves on being highly approachable, sensitive, and supportive during what can be a difficult and emotional time.
When it comes to financial claims, the law does not offer the same rights to unmarried couples as those that are married. This can be potentially problematic if you have a child with your ex-partner but you are unmarried. Whilst you will be able to claim child maintenance via the Child Maintenance Service (CMS), the CMS can only make an assessment on a payers income up to a maximum of £156,000 per annum. If the payer earns more than that the CMS cannot assess against income over this threshold
It's also important to remember that the CMS only covers 'child maintenance' payments. Whilst these are useful, you may need other types of financial support to take care of your child, and this is where Schedule 1 of the Children Act 1989 steps in.
What types of claims can be made under Schedule 1?
top up maintenance (only if a maximum maintenance assessment has been made by the CMS)
payment of school fees
lump sum(s)
a "carer's allowance" e.g. to provide for childcare costs/a nanny, running a car to transport the child etc.
the purchase or transfer of a property to the parent with care of the children which will be returned to the parent who funded it, when it is no longer needed by the child(ren) e.g. they have finished their education or reached majority
The Court's power also extends to making orders for periodical payments and lump sums for children over the age of 18 in full time education or where there are special circumstances e.g. a disability.
It is important to emphasise that claims made under Schedule 1 of the Children Act 1989 are for the benefit of the child only, and orders cannot be made for the benefit of the unmarried parent alone. You cannot make a claim under Schedule 1 for property/maintenance or lump sums for yourself. However, it is possible to establish your own interest in property held by your ex-partner under a different piece of legislation known as the Trusts of Land and Appointment of Trustees Act 1996 (ToLATA). Where appropriate we can advise you on making a claim under ToLATA in addition to Schedule 1, so that all angles are covered.
Our family team appreciate that you will want to achieve a fair and reasonable outcome for the benefit of your child or children and this is always our first priority. We are able to advise and assist you where you have minor children and are looking to pursue a claim under Schedule 1 of the Children Act 1989.
How do you make an application under Schedule 1?
The process for making an application under Schedule 1 begins very similarly to the process for making a financial application on divorce. You would need to start by issuing the claim and then financial disclosure would need to be completed on Form E1. The matter would then be listed for a hearing. Your family solicitor will guide you through the process.
How does the court make decisions in Schedule 1 cases?
When the court is deciding on what order to make in a Schedule 1 claim, they will be guided by the six-point checklist which requires them to consider:
the income, earning capacity, property and other financial resources which the applicant/respondent has or is likely to have in the foreseeable future
the financial needs, obligations and responsibilities which the applicant/respondent has or is likely to have in the foreseeable future
the financial needs of the child
the income, earning capacity (if any), property and other financial resources of the child
any physical or mental disability of the child
the manner in which the child was being, or was expected to be, educated or trained.
This checklist is narrower than the one judges must consider when deciding on a financial settlement on divorce.
People often wonder why they should consider entering into a pre-nuptial agreement ahead of their...
read more
Award winning legal advice
We are solicitors in Camberley, Wokingham and London. In 2019, Herrington Carmichael won 'Property Law Firm of the Year' at the Thames Valley Business Magazines Property Awards, 'Best Medium Sized Business' at the Surrey Heath Business Awards and we were named IR Global's 'Member of the Year'. We are ranked as a Leading Firm 2022 by Legal 500 and Alistair McArthur is ranked in Chambers 2021.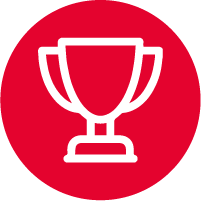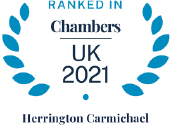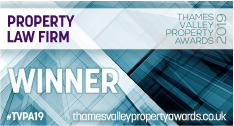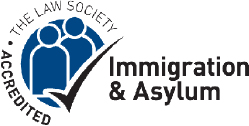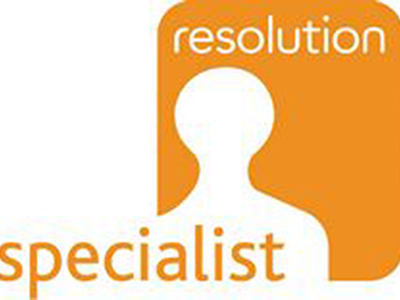 Camberley
Building 2  Watchmoor Park, Riverside Way, Camberley, Surrey  GU15 3YL
+44 (0)1276 686 222
Ascot (Appointment only)
102, Berkshire House, 39-51 High Street, Ascot, Berkshire SL5 7HY
+44 (0)1344 623388
London (Appointment only)
60 St Martins Lane, Covent Garden, London WC2N 4JS
+44 (0)203 326 0317
Wokingham (Appointment only)
4 The Courtyard, Denmark Street, Wokingham, Berkshire RG40 2AZ
+44 (0)118 977 4045
Our Services
Corporate Lawyers
Commercial Lawyers
Commercial Property Lawyers
Conveyancing Solicitors
Dispute Resolution Lawyers
Divorce & Family Lawyers
Employment Lawyers
Immigration Law Services
Private Wealth & Inheritance Lawyers
Startups & New Business Lawyers
© 2022 Herrington Carmichael LLP. Registered in England and Wales company number OC322293.
Herrington Carmichael LLP is authorised and regulated by the Solicitors Regulation Authority.
Privacy Policy   |   Legal Notices, T&Cs, Complaints Resolution   |   Cookies 
Client Feedback   |  Diversity Data