Herrington Carmichael advise on the legal protections that can be put in place and can point you in the direction of local organisations that offer legal aid.
The family team at Herrington Carmichael are experienced in dealing with all matters in relation to domestic abuse.
We pride ourselves on being highly approachable, sensitive, and supportive during what can be a difficult and emotional time.
If you believe you, or your children, are suffering or at risk of suffering any form of domestic abuse or control from a family member or partner, or cohabitee, there are legal protections which can be put in place.
We offer a free 15 minute consultation and then a meeting can be arranged in any of our London, Camberley or Wokingham offices.
What is domestic abuse?
Domestic abuse accounts for 15% of all violent incidents and one incident of domestic abuse is reported to the police every minute. Even more incidents are never reported to the police – it has been stated that a woman is assaulted on average 35 times before calling the police for the first time. Although domestic abuse sufferers are predominantly women, it is becoming increasingly common for us to see male clients who need protection, and it is not limited to romantic relationships, it can also occur between family members.
Types of domestic abuse
Domestic abuse may manifest itself in a number of ways, including (but not limited to):
Emotional abuse, such as threatening to harm the other party or their loved ones, constant criticism and humiliation, jealousy and isolation, and threats to damage personal possessions
Psychological abuse, such as stalking, gas lighting and bullying
Coercive control, which is a pattern of intimidation, degradation, isolation and control with the use or threat of physical or sexual violence
Financial abuse, such as controlling money or choosing to spend money on themselves rather than the family
Online or digital abuse, including monitoring social media profiles or emails, using GPS locators or spyware to know where the other person is at all times, abuse over social media and sharing intimate photos or videos without your consent
Sexual abuse, including forcing the other party to have sex, or withholding it, and controlling or refusing contraception
Physical abuse, such as hitting, pushing, strangling, burning or using weapons
Am I being abused?
Very often, people in controlling or coercive relationships do not realise they are in them. This is one of the ways that perpetrators control the situation and are usually very good at it. Some of the signs of recognising that you are in an abusive relationship include arguing frequently, feeling undermined or disrespected, feeling as though you cannot express your feelings, feeling as if you are walking on eggshells, feeling isolated and alone, and feeling frightened.
The greatest risk of domestic violence is at separation. We often see that when someone takes the decision to separate from their partner and leave a controlling relationship, the animosity increases, and the risk of violence could increase. It is therefore important that you speak to professionals who have experience dealing with incidence of violence and abuse, who can understand the signs from an early stage, and help you take steps to protect yourself.
How to stop Domestic Abuse?
Tips for protecting yourself and your family:
If an argument between you and your ex-partner starts to build; breathe and count to 10. Try your best not to retaliate as that could inflame the situation. Instead; walk away and go into another room in the house. If you are able to do so, leave and go for a walk – this will allow time for the situation at home to diffuse.
Have a think about the people you could contact; whether friends or family who might be able to get help for you if you are unable to do so yourself. Make sure you are readily able to make contact with them by keeping your phone to hand and charged up!
Ask friends or family nearby if you can stay with them during periods of isolation (provided this is safe to do so).
If the situation at home has escalated and you are at serious risk of violence or harm, or a child is at risk, call 999 and ask to speak to police.
Domestic abuse legal support
There are injunctions which you can take out through the family courts in order to protect yourself and minor children. These are:
Non-molestation order – The court can grant an order prohibiting your ex-partner from using or threatening violence against you or instructing a third party to do so. A non-molestation order carries with it an automatic power of arrest and therefore if your ex-partner was to breach a non-molestation order, there would be the power for the police to arrest them.
Occupation order – An occupation order can oust a party from the family home. When considering making an occupation order, the court will take into account the threat of the violence or abuse which you are suffering and will balance the harm that could be caused to you in allowing your ex-partner to continue living in the property against the harm that they are likely to suffer by being ousted from their own property.
Domestic Abuse Legal Aid
The family team at Herrington Carmichael are experienced in dealing with family law injunctions should you require advice and assistance. Where appropriate, we can also point you in the direction of legal aid or local charities who support the victims of domestic abuse. We have included contact details of local organisations below.
Free 15-minute consultation
Request a video call or phone call with a member of the family team...
Key contacts for local organisations
Women's Aid
Offers a free 24 hour National Domestic Violence Helpline and an online guide 'The Survivors Handbook'. Children may also benefit from visiting their kids' website called 'The Hideout'. Provides a list of regional centres and services – see the Domestic Abuse Directory on the home page.
Tell: 0808 2000 247
Refuge
Works in partnership with Women's Aid to provide advice and support to anyone experiencing domestic violence. Provides safe, emergency accommodation throughout the UK. Website offers a useful 'help for children' section.
Tell: 0808 2000 247
MALE
(Men's advice line and enquiries)
Support and advice for male victims of domestic violence, information for their families and for men who want to change their violent and abusive behaviour.
Monday, Tuesday & Wednesday 10am– 1pm and 2pm–5pm.
Tell: 0808 801 0327
Your Sanctuary
Surrey Heath
Offer sanctuary, support and empowerment to anyone affected by domestic abuse
Tell: 01483 776822
We do not offer legal aid at Herrington Carmichael. However, you may wish to contact one of the following if you think that you are eligible:
All departments
Agricultural Law
Brexit
Careers
Co Co - Employee Share Schemes
Co Co - Recovery & Insolvency
Co Co - Restructuring
Co Co Corporate Governance
Co Co Corporate lending
Co Co Financial Services
Co Co Franchising
Co Co GDPR
Co Co in-house legal support
Co Co International Contracts
Co Co M&A's
Co Co MBOs & MBIs
Co Co Partnership and LLPs
Co Co Regulatory, Compliance & Competition
Co Co Shareholders Agreements
Co Co Terms and Conditions
Co Co- Intellectual Property
CoCo - Banking and Finance
CoCo - New Businsess
CoCo Competition Law
CoCo Consumer Law
CoCo Data Protection - Marketing
CoCo Data, IT & Technology
Commercial Law
Commercial Property
Construction
Corporate & Commercial
Corporate Law
Debt Recovery
Dispute Resolution
Disputes - Business
Disputes - Declarations of trust
Disputes - Probate and inheritance
Disputes - Professional negligence
Disputes - Restrictive Covenants
Disputes - Shareholders & Partnership
Disputes - Tenants in Residential Property
Disputes - Wills, trusts & probate disputes
Disputes and Small Claims
Disputes Construction
Disputes with Co-owners
Divorce
Employee - Termination
Employer - Termination
Employment
Employment - Business protection
Employment - Collective consultations
Employment - Contracts, services, consultancy
Employment - Employee benefits
Employment - Employee Procedures
Employment - Equality, discrimination and harassment
Employment - Family Friendly Rights
Employment - GDPR and Data Protection
Employment - Post employment obligations
Employment - Redundancy & Reorganisation
Employment - Settlement Agreements
Employment - Tribunal Claims
Employment - TUPE
Employment - Wages, holiday and sick pay
Employment - Workers rights
Employment Tribunal claims
Estate Administration
Expat Legal Services
Family Law
Financial Services
GDPR
Help to Buy
Immigration law
International Legal Services
Key Property Contacts
Land and Property Disputes
Land, development and construction
Lasting Powers of Attorney
Leasehold
Licensing Law
Money, Tax and Inheritance
New Build Conveyancing
Private Wealth and Inheritance
Professional Negligence
Property Finance
Property Law
Residential Property
Residential Property - Completions
Residential Property - Shared Ownership
Trainee Solicitor
Wills, Trusts & Probate
People often wonder why they should consider entering into a pre-nuptial agreement ahead of their...
read more
Award winning legal advice
Herrington Carmichael offers legal advice to UK and International businesses as well as individuals and families. Rated as a 'Leading Firm 2023' by the legal directory Legal 500 and listed in The Times 'Best Law Firms 2023'. Herrington Carmichael has offices in London, Camberley, Reading, Ascot and Wokingham.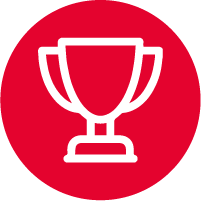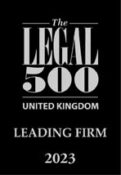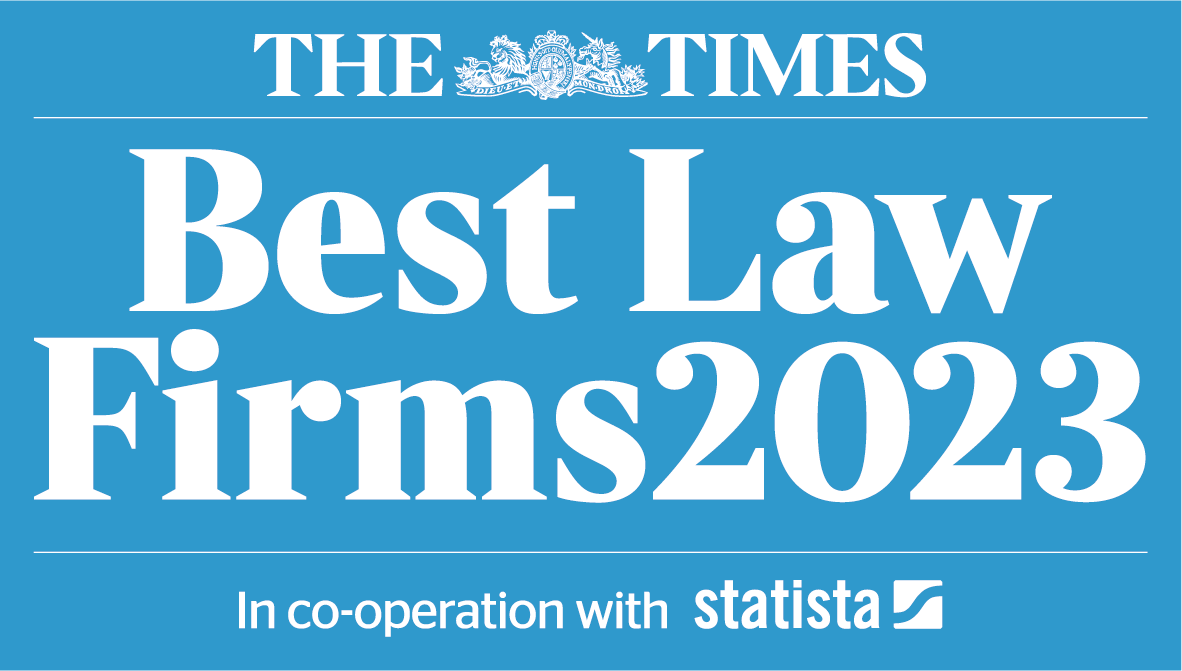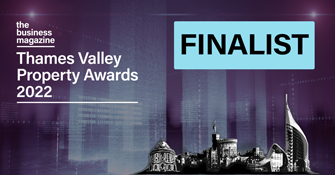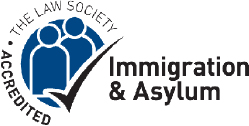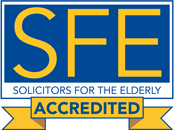 Camberley
Building 2  Watchmoor Park, Riverside Way, Camberley, Surrey  GU15 3YL
+44 (0)1276 686 222
Reading (Appointment only)
The Abbey, Abbey Gardens, Abbey Street, Reading RG1 3BA
+44 (0)1276 686 222
Ascot (Appointment only)
102, Berkshire House, 39-51 High Street, Ascot, Berkshire SL5 7HY
+44 (0)1344 623388
London (Appointment only)
60 St Martins Lane, Covent Garden, London WC2N 4JS
+44 (0)203 326 0317