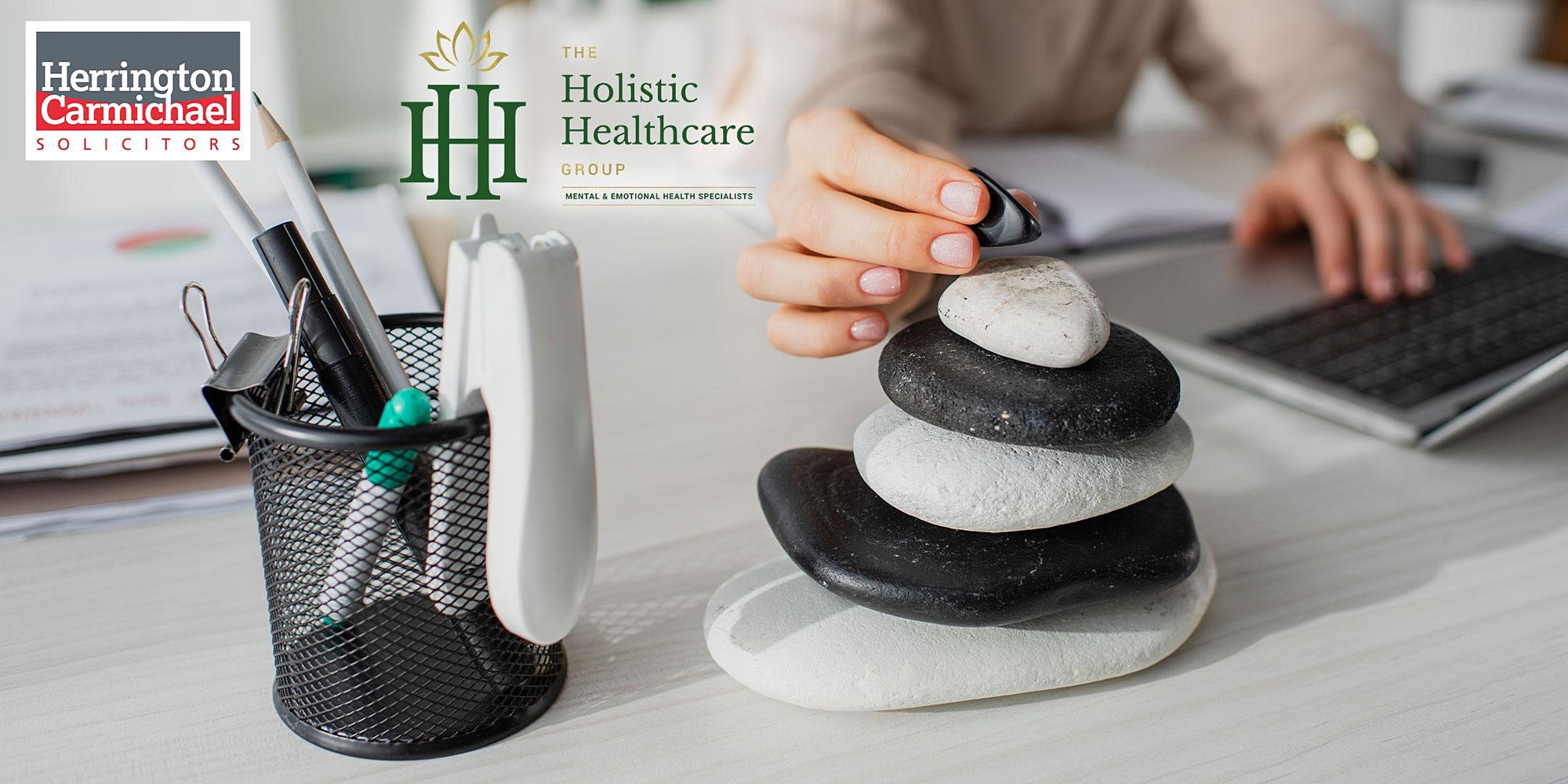 Free webinar with Herrington Carmichael Solicitors and Holistic Healthcare on mental health support
Mental Health has recently become a big topic. There is a lot of fear around the subject due to a lack of understanding of how to identify and manage those employees that are suffering from mental health illnesses. We know this is impacting people on an humanitarian level but it is also affecting businesses and the economy on a financial level, and in 2016 the World Health Organisation called the world's mental health challenge an economic crisis.
Please join Nicola O'Dwyer of Herrington Carmichael and Sophie Kirk of Holistic Healthcare at 12pm on 6th July where they will discuss what HR managers need to know in relation to managing and supporting those employees who are suffering from mental health illness.
The following will be discussed in the webinar:
Awareness of mental health conditions and the workplace:
Observations from The Thriving at Work Report by Lord Stevenson and Paul Farmer
Potential causes of poor mental health in the workplace
How to support the employee:
Engagement with the employee
The three tiers; prevention, mild-moderate and triage
Obtaining the right information from an employee to provide a well rounded plan for the employee which is also suitable for the employer
Keeping it calm. How to implement mental health support in a structured, strong and consistent way
When mental health illness is considered a disability
What should be included in a mental health policy
Recent case law
Questions
> Sign up to receive weekly Employment Law newsletter from Herrington Carmichael Solicitors
> Sign up to receive regular newsletter from Holistic Healthcare