Covid 19 impact on Plot Sales – Update
In May, I explored how Covid-19 was effecting new build plot sales and the current market position at that time, read here.
There has been a significant amount of change in the last 4 weeks and so this brief update will summarise those changes we have seen in the past month.
The most noticeable and encouraging development is the marked increase in the number of new reservations we have been receiving. This reflects the general discussions that we have had with our developer clients and estate agent contacts, namely that the interest for new build properties is very much still there and has in fact piqued in the last few weeks. Sales have been secured on sites that were launched prior to lockdown but also those which have gone to market during lockdown.
It appears that there has been a pent-up demand whilst people have been confined to their current homes for the last few months and perhaps has swayed people to make the decision to move where they otherwise may not have. Some of the feedback has been that those who live in flats are now seeking a garden and as such, are looking to purchase a house. There is also of course the inevitable shift towards people working from home on a more frequent and permanent basis and so buyers now desire a dedicated workspace in the home, rather than the dining room table.
The new build market does appear to be recovering more swiftly than the second-hand market. This is perhaps partly down to the fact that developers are able to offer incentives and assistance to buyers, which second-hand sellers just aren't able to. The reservations that we have been receiving recently more often than not now include a contribution of sorts, whether that be towards the buyer's Stamp Duty Land Tax liability or their legal fees. On some sales, there has been a significant reduction to the asking price agreed but this is by no means a trend. We are yet to see whether Covid-19 will have a detrimental effect on new build prices but for now, the demand is still there and so developers are not having to take those steps presently.
Whether or not the increased activity continues will largely depend on the country's economic outlook in the coming months. The furlough scheme is due to end in October, with redundancies looking likely but on what scale, is unclear. The banks will also play a major part in the level of activity in the property market.
Nationwide announced this week that they will now only lend up to 85% of a property's value, down from 95%. This means that buyers will now have to find a minimum deposit of 15% – triple the previous minimum of 5%. This is likely to effect first time buyers significantly, who were already struggling to save the cash to get on the property ladder.
However, this is still a positive step in this climate. When lockdown started, many lending institutions dropped their loan-to-value ratios dramatically but these have been rising again recently. The Bank of England base rate also remains at an all time low and so if buyers have got the requisite amount of cash, there are some very favourable mortgage deals available.
There is no doubt that the property landscape will change. It is likely that affordable housing will become more prominent, especially if buyers are unable to come up with the level of deposits that banks will require if they follow in Nationwide's footsteps. We may also see the return of permitted development sites as empty office space becomes more prevalent as the working from home culture evolves and expands. Again, this will be guided by the lending institutions who have taken a step back from permitted development schemes in recent years, but they may have to re-evaluate their position if such schemes are the answer to delivering new housing post-Covid-19.
We are still in unchartered territory and whilst the surge in demand for housing is positive, no-one knows how long this will last. Therefore, it is crucial that developers take advantage of this wave and ensure that all of their active sites are plot sales ready.
For any further information on preparing for plot sales or land acquisition, please contact Lauren Purdey in our Real Estate department. You can also email your query to realestate@herrington-carmichael.com or lauren.purdey@herrington-carmichael.com, call 01276 686222 or visit https://www.herrington-carmichael.com/.
This reflects the law at the date of publication and is written as a general guide. It does not contain definitive legal advice, which should be sought as appropriate in relation to a particular matter.
FREE: Legal Insights and Event News 
Keep you, your family and / or business up to date on how the law affects you, by subscribing to one of our legal insights.

Subscribe for free Legal Insights
& Event updates
Receive the latest legal developments and professional advice to keep your family and business safe.
Latest Articles & Legal Insights
In this episode our Property team talk about FRI leases and the difference between the position for both a commercial lease and a residential lease.
read more
Top read insights in 2019
Award winning legal advice
We are solicitors in Camberley, Wokingham and London. In 2019, Herrington Carmichael won 'Property Law Firm of the Year' at the Thames Valley Business Magazines Property Awards, 'Best Medium Sized Business' at the Surrey Heath Business Awards and we were named IR Global's 'Member of the Year'. We are ranked as a Leading Firm 2020 by Legal 500 and Alistair McArthur is ranked in Chambers 2020.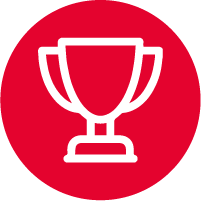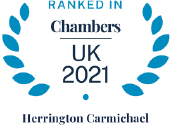 Chambers UK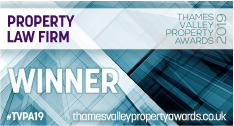 #TVPA19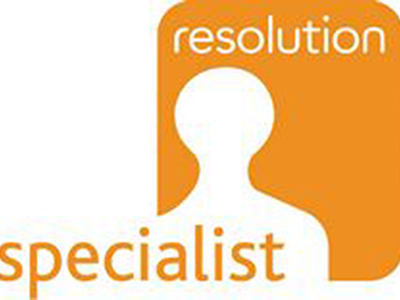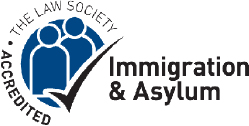 London
60 St Martins Lane, Covent Garden, London, WC2N 4JS 
Camberley
Building 2  Watchmoor Park, Riverside Way, Camberley, Surrey. GU15 3YL
Wokingham
Opening Soon
© 2020 Herrington Carmichael LLP. Registered in England and Wales company number OC322293.
Herrington Carmichael LLP is authorised and regulated by the Solicitors Regulation Authority.
Privacy   |   Terms and Conditions   |   Cookies   |   Client Feedback