COVID-19: Arrangements for children falling away?
Whilst the onset of the COVID-19 pandemic and subsequent lockdown has thrown many matters into disarray, separated parents should try their best to ensure that arrangements for their children are not one such matter.
Government guidance is now clear – where parents are not living in the same household, children can move between their households for the purposes of spending time with each parent. This is an exception to the general rule that people should not be moving between households. However, parents need to consider their own individual circumstances, which can include any health conditions suffered by the child or parent, or any illness suffered by someone living in either household for example.
The idea is that parents have a sensible discussion and work out how they can ensure that their child spends time with them both safely. This is not the time for one party to take a unilateral and opportunistic decision to prevent the other parent from seeing their child. Unfortunately, there have been cases of parents exploiting this opportunity to deny the other parent contact. These parents should be aware that in doing so, there are a number of risks: 
1) The most obvious is the damage that this may cause to the relationship between the parent being denied contact and the child. This should not be underestimated. Parental alienation can have serious consequences for a child's mental and psychological health.
2) The parent who is denied contact may be prompted to make an application to the court for a Child Arrangements Order. Unlike an informal arrangement that is made between the parties, a court order carries more weight and is far less flexible. It is generally preferable to avoid a court application where the matter can be dealt with in other ways. The parent who is denying contact should be aware that courts generally consider that the presence of both parents in the child's life is necessary.
3) If a Child Arrangements Order is already in place, preventing contact is highly likely to be in breach any order. Breach of a court order is a serious matter, and if a party to the order applies to the court to enforce it, this can result in a fine or unpaid work, and in serious cases, a transfer of who the child is to live with or imprisonment.
If a Child Arrangements Order is in place and both parents agree that during the pandemic, there needs to be some temporary adjustments to this, then they can agree to 'vary' the arrangements, but it is always best to record this in writing to avoid problems if one parent decides to challenge this 'variation' at a later date.
If you feel that there are very significant health concerns involved and you do not want to risk harm to your child by taking them to their other parent's home, then you might be compelled to take a unilateral decision without the agreement of the other parent. In these circumstances you will technically be in breach of the Child Arrangements Order. If enforcement action is taken against you, the court will consider whether you acted reasonably and sensibly at the time. The court may consider what the advice from Public Health England was at the time, along with the specific circumstances of your case. It is a good idea to keep a record of the discussions that you have had with the other parent – this may come in useful later on.  As always, the best interests of the child are the most important consideration.
It is also worth exploring the different types of 'virtual' contact that have come to the forefront in the light of this pandemic. If physical contact is impractical, can both parents agree on a Zoom call or a FaceTime call each evening? Whilst this isn't the same as physical contact, it helps to sustain the relationship between the child and the non-resident parent.
If you are finding it difficult to come to an agreement on how and when contact is to take place during lockdown and there is no Child Arrangements Order in place, then mediation is a good option to help you resolve this matter. To find out more about our mediation services, click here. Most mediators are now able to offer online sessions so there is no need to leave the house.
If you are interesting in pursuing an alternative method of dispute resolution or you would like some further information, please contact us through our form below or on 0118 977 4045 to speak to a member of our family team.
This reflects the law and market position at the date of publication and is written as a general guide. It does not contain definitive legal advice, which should be sought in relation to a specific matter. 
Aaron O'Malley
Senior Solicitor, Family Law
Sign up
Enter your email address for legal updates on Private Client & Family Law.
Latest Insights - sign up to our Emailers
Our Emailers will bring you the latest news and insights from our legal teams as we look at the key talking points in life and in law.
Our insights will include articles, podcast discussion and information about our events and services.
You can sign up to as many as you wish and you can opt out at any time.
Latest Articles & Legal Insights
More than ever, it is worth considering how to resolve financial disputes, arising on relationship breakdown, out of court.
read more
Top read insights in 2019
Award winning legal advice
We are solicitors in Camberley, Wokingham and London. In 2019, Herrington Carmichael won 'Property Law Firm of the Year' at the Thames Valley Business Magazines Property Awards, 'Best Medium Sized Business' at the Surrey Heath Business Awards and we were named IR Global's 'Member of the Year'. We are ranked as a Leading Firm 2023 by Legal 500 and Alistair McArthur is ranked in Chambers 2022.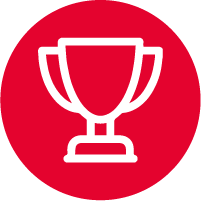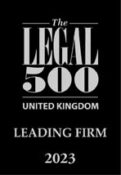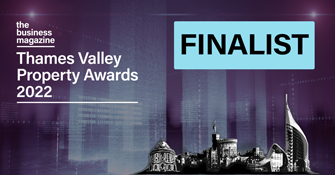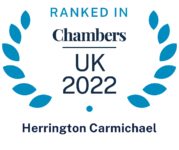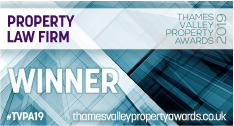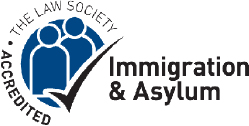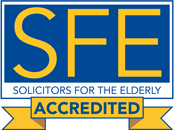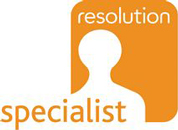 London
60 St Martins Lane, Covent Garden, London WC2N 4JS 
Camberley
Building 2  Watchmoor Park, Riverside Way, Camberley, Surrey  GU15 3YL
Wokingham (Appointment only)
4 The Courtyard, Denmark Street, Wokingham, Berkshire RG40 2AZ