COVID-19: Outside of the Court Process
This article was first posted on 27th April 2020, over a month into the lockdown. Looking back over this period, we have seen in our practice how alternative methods of dispute resolution have worked very well to 'fill the gap' left by a court system which is unable to perform at full capacity at this time. Alternative methods of dispute resolution have enabled cases that would not have otherwise done so to progress and in some cases, reach a conclusion.
We have successfully conducted 'virtual' mediation sessions for parties who wanted to negotiate a settlement outside of court. In many respects, 'virtual' mediation sessions work better than face-to-face mediation, because parties are more likely to listen carefully to each other and avoid interrupting and dominating the conversation over a video call. This can lead to calmer and more thoughtful discussions with better outcomes. 
An alternative type of mediation has also recently come to the forefront – this is known as 'hybrid' mediation. With this form of mediation, the parties can 'attend' sessions with their respective lawyers present. With standard mediation, it is normally just the parties and the mediator present, and the parties take their own legal advice outside of the sessions. Having the legal advisors present and on hand to provide advice can improve the process and lead to faster and better settlements. The mediator can speak to the lawyers separately to discuss points of contention and then bring the parties back together to iron out the issues. It is also possible for the lawyers to prepare a consent order then and there if settlement is achieved. This sort of mediation can work very well in high-conflict situations or where either party is uncomfortable with the idea of mediation and would prefer their lawyer to be physically present.
We also have experience with Private FDRs conducted virtually, the parties had their court listing vacated at very short notice and were able to utilise a Private FDR to move forward with their case rather than wait month to get a new date from the court. Although there were some initial challenges with the technology the parties managed to settle at the end of the day, in what had been a highly contentious case. The Private FDR judge had been able to review the case papers multiple times before the start of the hearing (something which is unheard of in the public court system) and after hearing submissions from both parties' counsel, produced a thorough, clear, well-supported and detailed summary of his indications on each point. This document was exceptionally useful in allowing the parties to reach settlement.
Going forwards, where this is suitable, we regularly encourage our clients and the other side to consider out-of-court dispute resolution. Even when the courts physically re-open and begin to hear cases again, there is no doubt that they will have to contend with a serious backlog of listings and there is no guarantee that new matters or even existing matters will be listed straight away.
The guidance from the courts indicates that as far as possible, courts will continue to be operational during lockdown. The courts have rapidly adapted to the current climate and shifted to remote methods of conducting hearings. On the whole, remote hearings have been a success and have allowed many individuals to continue to have access to justice during these uncertain times. However, understandably the family courts are prioritising emergencies
A number of courts are closed and with the number of staff working within them reduced, there has, naturally been an increased demand on the court system and family practitioners have therefore been reporting last minute occasions where the court has adjourned hearings in situations where both parties were willing and able to participate in a remote hearing.
As a result, there is a growing interest in alternative methods of dispute resolution. Family practitioners will encourage parties to consider alternatives to court as the costs of a court applications can be substantial. There are many people going through family litigation who prefer the court route for a number of reasons. Given the increased pressure on the courts (at least in the short term), we are seeing an increased uptake of alternative dispute resolution, which comes in different forms.
The first to consider is Mediation. This involves a neutral third party, often a solicitor, facilitating the discussions between the parties on settlement of a financial or children matter. Mediation is a service which we at Herrington Carmichael can offer remotely and have been doing so successfully since the lockdown commenced. .For more information on this type of dispute resolution, please click: https://www.herrington-carmichael.com/why-is-mediation-a-good-option/.
Some of the other options for alternative dispute resolution work in a similar way to court hearings, albeit with some important differences.
Original article:
Private FDR
A Private FDR, also known as an Early Neutral Evaluation, is one option. You may recognise the term 'FDR' – this is the name given to the second court hearing in ordinary financial remedy proceedings, where the judge provides a non-binding indication on how they would decide the case if they were hearing the case at a Trial. At a private FDR the same thing occurs, although the hearing is not a part of the court process and it does not need to take place at a certain stage of the process. It is possible to begin with a private FDR and then later issue a court application if this is necessary.
Private FDRs are generally conducted in barristers' chambers, with an experienced QC, barrister, solicitor, or retired judge presiding, but can now take place remotely via a video conference. The biggest advantage of a Private FDR is that there is no need to wait for a court listing. It can be scheduled on any day that is suitable for all parties. This is a particular advantage for people who want to resolve matters as quickly as possible but the COVID-19 pandemic means that their current FDR listing hangs in the balance, or it has not yet been listed at all. 
One thing to note is that there is an additional cost for a private FDR –the "judge's" fee which is normally shared equally by the parties. Although a private FDR is not necessarily a "cheaper" option, both parties usually approach it with the mind set of wanting to reach a settlement. This could save on costs (emotional and financial) over the longer term. 
Arbitration
Arbitration is another way in which a financial dispute can be resolved outside of court. Parallels can be drawn between an arbitration and a Final Hearing in the court process, because an arbitrator makes a final and binding determination on a case. Again, just as with a private FDR, a major advantage of arbitration is the fact that it can be scheduled for a time that suits all parties and there is no need to wait for a court listing, which can take many months.  An example where this could be very useful is with a children matter, where a decision needs to be made before the start of the new school year.
The parties can select their arbitrator themselves and can even ask the arbitrator to rule on certain specific issues in their case only. This could help to narrow the issues in dispute between the parties and could help them reach a settlement more quickly. An example of this is where there is a dispute over the level of one party's income. An arbitrator can hear the evidence and make a decision on this issue only, and this can then lead to the parties agreeing on the level of maintenance to be paid.
Arbitration is again generally held in barristers' chambers and can easily be conducted remotely via video conference. The arbitrator will charge a fee which is usually shared equally between the parties, and each party would have to cover the costs of their own legal representation. As with a private FDR, arbitration can be more cost-effective in the longer term as it is generally a faster process.
All of the alternative options discussed allow parties to take control of the process themselves, which can help to reduce stress and anxiety. They are also less formal than a court hearing and being actively encouraged by the courts, which are likely to be overwhelmed catching up on matters which have been adjourned when the lockdown has ended.
In the current climate, where alternative processes are occurring remotely, parties should consider the practicalities of undergoing mediation/a private FDR/arbitration from within their homes. It is best to find a quiet space, preferably in a separate room from the children and other household occupants. The flexibility of this type of dispute resolution means that parties can arrange timings that suit them.
If you are interesting in pursuing an alternative method of dispute resolution or you would like some further information, please contact us through our form below or on 0118 977 4045 to speak to a member of our family team.
This reflects the law and market position at the date of publication and is written as a general guide. It does not contain definitive legal advice, which should be sought in relation to a specific matter. 
Latest Articles & Legal Insights
Where there is a cross-border element to your children matter, it is important that you obtain specialist legal advice…
read more
Sign up
Enter your email address for legal updates on Property & Construction Law.
Sign up
Enter your email address for legal updates on Private Client & Family Law.
Top read insights in 2019
Award winning legal advice
We are solicitors in Camberley, Wokingham and London. In 2019, Herrington Carmichael won 'Property Law Firm of the Year' at the Thames Valley Business Magazines Property Awards, 'Best Medium Sized Business' at the Surrey Heath Business Awards and we were named IR Global's 'Member of the Year'. We are ranked as a Leading Firm 2020 by Legal 500 and Alistair McArthur is ranked in Chambers 2020.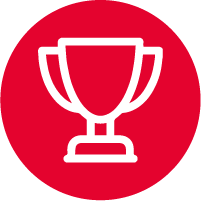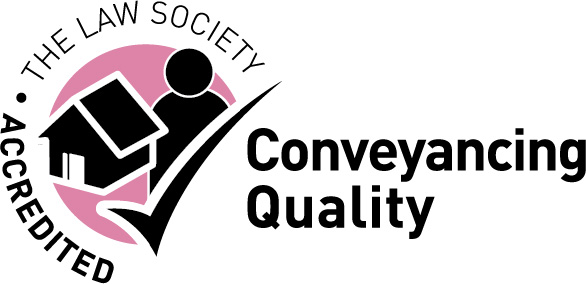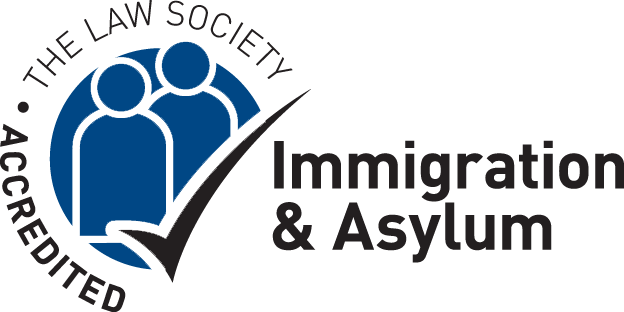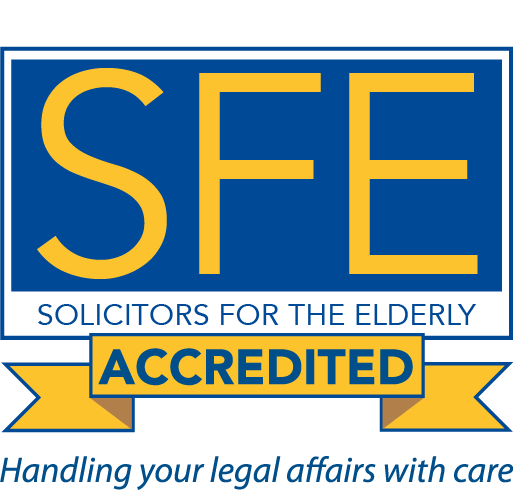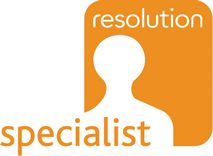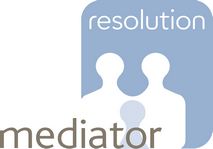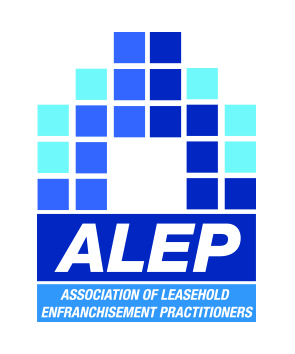 London
60 St Martins Lane, Covent Garden, London, WC2N 4JS 
Camberley
Building 2  Watchmoor Park, Riverside Way, Camberley, Surrey. GU15 3YL
Wokingham
Opening Soon