I need an industrial unit for my business, what do I need to consider?
Industrial Real Estate has never been more in demand in the UK. Covid-19 has prompted a huge surge in e-commerce and consumer demand to get more products instantly delivered to their homes. Vacancy rates in industrial buildings are near a record low and new warehouses can't get built quickly enough to meet the needs of UK home-owners, with furniture sellers, home appliance manufacturers and such like racing to acquire space.
So what are the considerations that companies need to take into account when thinking about acquiring industrial space for their business? In this article I set out to highlight the key questions to ask, and the potential "sticky" areas to iron out from the outset when negotiating the key terms with a landlord.
10 helpful things to think about when looking to lease an industrial property
1. How long do you want to commit to?
It is important to discuss with your potential landlord how long the term of the Lease will be. Your business is likely to evolve over time, so you need to think about how long you want to commit to that particular unit. You will be contractually committed right until the end of the Lease, unless you are able to include a 'tenant break option' – usually after a fixed amount of time – which gives you greater flexibility to suit your business needs. Longer lease commitments often result in lower rents, so think about the maximum time you can safely commit to if you want to get the best possible deal.
2. What type of space does the Lease cover?
Industrial buildings vary hugely in terms of shape, height, location etc, and different factors can attract higher or lower rents. Make sure you button down the exact internal and external areas forming part of your Lease when negotiating terms. It is important to work out early on whether your lease is going to include exclusive use of external yard/parking areas for storage, loading etc. Such areas can be demised (i.e. form part of your Lease) or allocated at the Landlord's discretion. It is also really important to think about the ratio of office to industrial space which your business requires – as it can be expensive to install office space into a warehouse space retrospectively. If you are planning on installing racking, a high building will be much better value as you only pay for the footprint of the area used (not the height). An irregular shaped building may be cheaper to rent but you could still make the space work for you.
3. When can you move in?
Acquiring new space for your business is exciting and often tenants are keen to move in ASAP. It is important to discuss timescales with your landlord (so as to minimise disruption to your business), in case they have works they need to do to the unit before you move in (to adapt it to your requirements) or in case you need to carefully time moving out of one unit and into another – you don't want to be paying two sets of rents on two different properties at the same time.
4. Will my Lease have 'security of tenure'?
This means whether or not your lease is inside or outside the Landlord & Tenant Act 1954. If it is "inside the Act" then you have security – meaning that when the contractual term of the Lease ends you have an automatic right under statute to renew the lease on similar terms, with your landlord only being able to prevent this on certain limited statutory grounds. If your lease does not have security of tenure it means you must vacate at the end of the lease, and you have no automatic right to renew. Your landlord is free to negotiate terms for any new lease with you (or a third party) afresh.
5. What services are connected to the unit?
Whilst most units are connected to services such as electricity, gas, water and telecoms this is not a given and so it is important to check this from the outset with the landlord so you can be sure you will be able to keep your business running seamlessly upon moving in.. Usually you will be likely to need to source your own gas, electricity, water and waste supplies so it's worth shopping around and getting quotes lined up well in advance of moving in.
6. What building repairs will you be liable for?
Leases are usually either 'full repairing' (meaning the tenant assumes responsibility for the whole of the unit, including walls, foundations, roof etc) or 'internal repairing only' (where the Landlord retains responsibility for repairs to the external parts of the unit. Make sure you know which type you are committing to! Think about the end of the lease term as well – you are usually obliged to hand back the unit in good repair at the end of the lease term, regardless of the state of repair when you take it on – so it is essential that you fully check the condition of the unit before legally committing to a lease, or that you limit your repairing liability so that you only hand back in the same condition as when you take it on. Otherwise you could be stung for a hefty cost at the end of the lease.
7. What will be my total monthly cost in relation to the Unit?
Consider all cost elements you will have to pay each month – such as annual rent, business rates, service charges, estate charges, buildings insurance, VAT on rental payments, etc. Most landlords will require a rent deposit (usually 3-6 months' rent) which will be payable at the outset along with the first month/quarter's rent. It is also very important to consider what costs you may incur at the end of the Lease in terms of dilapidations, so you can plan accordingly. As a very rough guide you could easily expect a dilapidations liability to amount to an additional year's rent or approximately £15-20 for each square foot of the space you occupy, though it's often a lot more.
8. Does my business have any special requirements for the property space?
Some businesses need additional power capacity for heavy machinery, or additional floor loading. Others may require cranes for moving goods, or high security to keep expensive stock safe. Some businesses have special planning considerations or need other regulatory approvals. All these factors can significantly limit the number of buildings available to you but knowing your requirements from the outset can help minimise your time and energy in your search.
9. What sort of access do I need to the Unit?
You need to think about how many doors you'll need in your Unit (and the height of those doors), where you are going to park lorries and cars, where are you going to load/unload, do you have unrestricted access to the Unit 24/7, are there any noise/smell restrictions in the area, are there any physical geographic impediments to larger HGV vehicles etc. Think about what time of day you are likely to have most of your vehicle movements and make sure you inspect the unit and its local area at that time of day before legally committing to anything, to check out the local traffic movements.
10. Capital Allowances
When fitting out your unit you may be able to get tax relief through capital allowances on things like heating, lighting, IT, electrics, furniture, racking, mezzanines, machinery and other trade-related installations. These savings can be considerable, so it is worth taking tax advice to see where you can save and getting any necessary provisions added into the Lease.
For advice on anything in the above article or on your industrial letting please contact Rachel Duncan at Herrington Carmichael who has over 20 years' experience at dealing with industrial lettings. Or visit our Commercial Property page, to find out how our team can help you.
This reflects the law at the date of publication and is written as a general guide. It does not contain definitive legal advice, which should be sought as appropriate in relation to a particular matter.
Sign up
Enter your email address for legal updates on Property & Construction Law.
Are you buying or selling a property affected by Japanese knotweed? Or perhaps you have bought a...
read more
Award winning legal advice
We are solicitors in Camberley, Wokingham and London. In 2019, Herrington Carmichael won 'Property Law Firm of the Year' at the Thames Valley Business Magazines Property Awards, 'Best Medium Sized Business' at the Surrey Heath Business Awards and we were named IR Global's 'Member of the Year'. We are ranked as a Leading Firm 2022 by Legal 500 and Alistair McArthur is ranked in Chambers 2021.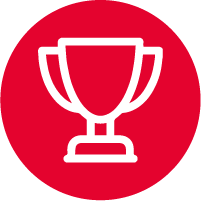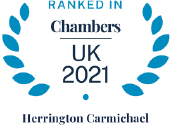 Chambers UK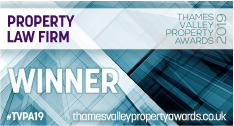 #TVPA19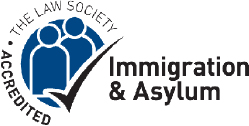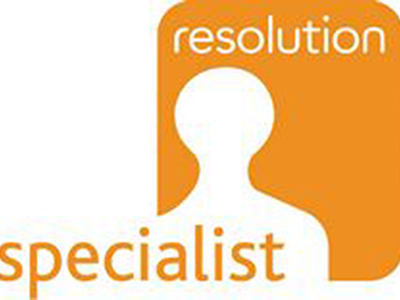 Camberley
Building 2  Watchmoor Park, Riverside Way, Camberley, Surrey  GU15 3YL
+44 (0)1276 686 222
London (Appointment only)
60 St Martins Lane, Covent Garden, London WC2N 4JS
+44 (0) 203 755 0557
Wokingham (Appointment only)
4 The Courtyard, Denmark Street, Wokingham, Berkshire RG40 2AZ
+44 (0)118 977 4045