2021 Autumn Budget – Business Asset Disposal Relief Predictions
On Wednesday 27 October the Chancellor, Rishi Sunak, will announce the 2021 Autumn Budget.
M&A activity has been thriving both globally and, in the UK, so it is not surprising that entrepreneurs and advisors are keen to see if any changes will be made to Business Asset Disposal Relief (BADR) (formerly named Entrepreneurs' Relief).
Business Asset Disposal Relief was introduced to encourage and stimulate business investment by allowing business owners to benefit from a more advantageous rate of Capital Gains Tax ("CGT") when disposing of any qualifying assets (which can often include the sale or disposal of all or part of their business). However, the 2020 Spring Budget saw the lifetime amount upon which BDAR can be used against, reduced from £10 million down to £1 million. During the Chancellor's announcement of the 2020 Spring Budget, he labelled BADR as "expensive", "ineffective", "unfair" and therefore, it is possible further changes may be introduced.
Budget predictions
It is currently being speculated that the Chancellor will make one of the following announcements in relation to Business Asset Disposal Relief:
a) There will be no changes to Business Asset Disposal Relief: following the changes already made in the 2020 Spring Budget (which saw the reduction in the lifetime allowance from £10 million down to £1 million), the Chancellor may bear this in mind and decide not to make any further changes to BADR.
b) Business Asset Disposal Relief rates may be increased: BADR currently offers a reduced rate of CGT on qualifying assets at a rate of 10% as opposed to the standard 20%. However, some have theorized that this reduced rate could be increased. An increase in the BADR CGT rate will mean business owners will be liable for more tax when disposing of a qualifying asset.
c) Business Asset Disposal Relief may be abolished: BADR has been referred to by the Office of Tax Simplification (OTS) as "mistargeted" and has recommended BADR is replaced with a new relief applicable to retiring individuals. If the abolition of BADR is announced, individual business owners will be liable to pay CGT at the standard rate of 20% (provided CGT rates do not change) and therefore they may want to ensure any disposals are brought forward in order to benefit from BADR while they can.
For further information or to discuss the issues raised either prior to the budget or post the Autumn Budget, please contact our Corporate team on 01276 686222 or at yavan.brar@herrington-carmichael.com.
This reflects the law at the date of publication and is written as a general guide. It does not contain definitive legal advice, which should be sought as appropriate in relation to a particular matter.
Yavan Brar
Managing Partner, Head of Corporate and Commercial
Sign up
Enter your email address for legal updates on Corporate and Commercial law.
It is important to be aware of the nature of your relationship with a consumer to ensure compliance with consumer protection law.
read more
Podcasts
The Legal Room UK Podcast features a diverse range of specialists offering expertise on a variety of topics. 
Subscribe on whatever podcast platform you use.
This podcast will be discussing the common errors commercial tenants make when deciding to end their commercial lease early by using the Break...
This podcast will be looking at the practical difficulties caused by COVID emergency restrictions in using the Court process to remove tenants from...
In this episode our Property team talk about FRI leases and the difference between the position for both a commercial lease and a residential lease....
Award winning legal advice
We are solicitors in Camberley, Wokingham and London. In 2019, Herrington Carmichael won 'Property Law Firm of the Year' at the Thames Valley Business Magazines Property Awards, 'Best Medium Sized Business' at the Surrey Heath Business Awards and we were named IR Global's 'Member of the Year'. We are ranked as a Leading Firm 2022 by Legal 500 and Alistair McArthur is ranked in Chambers 2021.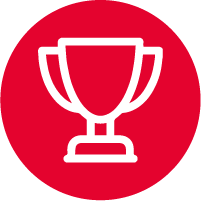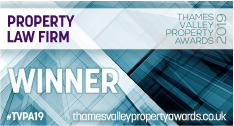 #TVPA19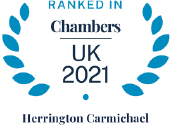 Chambers UK