Budget 2021: What can we expect?
The Chancellor of the Exchequer, Rishi Sunak, has announced that the government will publish the Budget on Wednesday 3 March 2021. Last years Budget was dubbed 'the coronavirus Budget' due to the extensive measures Mr Sunak had put in place. But a year later, with the end of the pandemic still seemingly some way off, it seems 2021's Budget may need to look again at the financial support available. We have set out below a brief summary of what may be covered in this year's Budget which may have an impact on the commercial and construction sectors based on some of the key areas addressed in last years budget.
Government investment in enterprise and start-ups
In last years Budget, the government acted swiftly in pledging its support to private enterprise businesses to help stabilise their activity and to help them be flexible when facing the difficulties as a result of the coronavirus pandemic. For example, the government introduced Coronavirus Business Interruption Loan Scheme (CBILS) which was designed to help small and medium-sized businesses to access loans and other kinds of finance up to £5 million. With the pandemic looking set to continue for the foreseeable future, further investment in small and medium size businesses is expected to be announced in this year's budget.
Investment in innovation
One of the big headlines from last years budget was the government plans to increase Research & Development Expenditure Credit (RDEC) rate from 12% to 13% from 1 April 2020. This increase was welcome as it was available to all businesses undertaking R&D and has meant a cash credit of £10.53 for every £100 of qualifying R&D expenditure.
The coronavirus pandemic has shown all of us the importance of innovation. British researchers were at the forefront of world-wide efforts to find a vaccine. Organisations of all shapes and sizes have worked tirelessly to respond to the crisis in innovative new ways. In light of the coronavirus pandemic, the significance of being able to find ingenious, practical and timely solutions to the most challenging problems is even clearer. The government have recognised the importance of research and development (R&D) by committing to increasing UK investment in R&D to 2.4% of GDP by 2027 and to increase public funding for R&D to £22 billion per year by 2024 to 2025. Businesses specialising in innovation will therefore be keeping a keen eye this year's spring Budget to see whether the government will once again voice their commitment to support research and innovation across a range of commercial sectors.
Businesses specialising in innovation should consider the ways in which they can protect their ideas. For example, businesses should require anyone with access to their ideas to sign a non-disclosure agreement (NDA). An NDA is a formal agreement that prevents another business or individual from sharing their idea or invention with anyone else and it allows the business to take legal action if their NDA is not complied with. Businesses should also consider what protection tools are available such as patenting their ideas and inventions and registering their design rights. For more information on how to protect your ideas and inventions please contact us using the contact details below.
New homes, building and infrastructure
Last year HMRC issued a consultation, following the Spring Budget 2020, on 'Tackling Abuse in the Construction Industry' and the government hope that the changes will result in an additional £20m of tax in 2022/23 and 2023/24, with an extra £15m forecast for 2024/25. These changes will be introduced from April 2021. At the same time the construction sector also has to focus on the changes to off-payroll working from April 2021 and the introduction of the VAT reverse charge which comes into force on 1 March 2021.
However, as one of the sectors hardest hit by both Brexit and the coronavirus pandemic, the construction sector are hoping for further support from the government to be announced in the near future. For example, at the end of January 2021, the Construction Leadership Council (CLC) submitted a letter to Mr Sunak ahead of the Budget on 3 March 2021 which proposed a small number of government interventions designed to drive immediate economic growth and market confidence. The submission outlined how the construction sector could most effectively support the UK's recovery in line with the government's key policy priorities to achieve Net Zero, Building Safety, Levelling Up, stimulating economic activity and protecting jobs. These include:
Committing to a National Retrofit Strategy;
Offering incentives for the commercial property sector;
Expanding the Building Safety Fund;
Making the Infrastructure Bank an effective vehicle for regeneration;
Securing local authority funding;
Extending the stamp duty holiday and duty review;
Withdrawing reverse charge VAT;
Extending employer apprenticeship incentives and Apprenticeship Levy flexibility.
Whilst the industry remains in extremely challenging times as it adapts to Covid-19 rules and the impact of Brexit, the sector as a whole will be hoping for further government support to be announced in this year's Budget.
If you have any questions about contents of this article or how we could help you or your business, please contact Mark Chapman or Cesare McArdle on 01276 686222 or via email: mark.chapman@herrington-carmichael.com or Cesare.Mcardle@herrington-carmichael.com.
This reflects the law and market position at the date of publication and is written as a general guide. It does not contain definitive legal advice, which should be sought in relation to a specific matter.
FREE: Legal Insights and Event News 
Keep you, your family and / or business up to date on how the law affects you, by subscribing to one of our legal insights.

Subscribe for free Legal Insights
& Event updates
Receive the latest legal developments and professional advice to keep your family and business safe.
This year's autumn budget will be announced on 27 October 2021 and...
read more
Award winning legal advice
We are solicitors in Camberley, Wokingham and London. In 2019, Herrington Carmichael won 'Property Law Firm of the Year' at the Thames Valley Business Magazines Property Awards, 'Best Medium Sized Business' at the Surrey Heath Business Awards and we were named IR Global's 'Member of the Year'. We are ranked as a Leading Firm 2020 by Legal 500 and Alistair McArthur is ranked in Chambers 2020.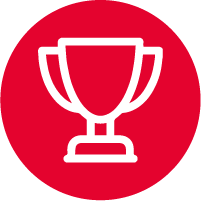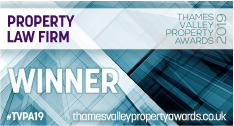 #TVPA19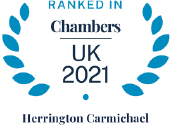 Chambers UK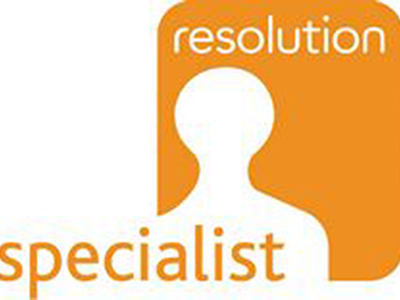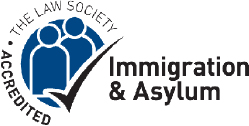 London
60 St Martins Lane, Covent Garden, London WC2N 4JS 
Camberley
Building 2  Watchmoor Park, Riverside Way, Camberley, Surrey  GU15 3YL
Wokingham (Appointment only)
4 The Courtyard, Denmark Street, Wokingham, Berkshire RG40 2AZ