Family law: How could Brexit change child arrangements and relocation?
The UK left the EU in January this year, however, all EU laws and Regulations relating to will continue to apply until 11pm 31st December 2020, whilst we remain in the 'transition period'.
For some couples who are separating and trying to sort out arrangements for their children, there may be an extra element of uncertainty during this period, particularly where there is a possibility that these arrangements could be dealt with in another country which is part of the EU.
The aim of this piece is to set out what the position is now in relation to matters relating to children and how this will change for all new proceedings which are issued from 1st January 2021 onwards. Where there is a cross-border element to your children matter, it is important that you obtain specialist legal advice from a family solicitor as soon as possible to guide and support you appropriately and to make sure that the correct steps are being taken both in the UK and abroad.
This piece will be split into two main themes: Jurisdiction (the decision on which court is able to hear a matter) and Recognition/Enforcement (of an order made in the UK in the EU and vice versa). The piece will conclude with a note on Child Abduction under the new regime.
Jurisdiction for proceedings involving children
Whilst we are in the 'transition period', EU law on which country has jurisdiction to hear a children matter will continue. Any children proceedings issued before 11pm 31st December 2020 will therefore be dealt with under the current rules, which are contained in an EU law known as Brussels IIA.
Under Brussels IIA, the general rule is that the country which has jurisdiction to deal with an application relating to a child is the place at which the child is 'habitually resident'. Habitual residence is a legal concept, so if you are not sure whether this would apply in your case, it is advised that you speak to a family solicitor. There are some exceptions to this general rule, although these involve exceptional circumstances.
From 1st January 2020, Brussels IIA will not apply to new cases. This means that when a decision is being made on whether a court is able to hear a matter, the rules set out in a different piece of legislation, known as the '1996 Hague Convention' will apply. All members of the EU are also signed up to the 1996 Hague Convention.
There are a few differences between the position now, under the Brussels IIA, and the rules that will apply from 1st January 2021 under the 1996 Hague Convention.
For example, whilst the Hague Convention also states that jurisdiction to decide a children matter is based on the child's 'habitual residence', unlike under Brussels IIA, it is possible for a court to lose jurisdiction if a child changes their habitual residence during the course of those court proceedings (unless the child has been wrongfully removed to a different country).
This is something to bear in mind if you regularly move between two different countries with your child and you plan to commence children proceedings in one of these countries (perhaps the country which your lawyer has advised or you perceive to have more advantageous domestic children law).
You should however note that this may not necessarily be such a great cause for concern, because under Article 13(1) of the 1996 Convention, a court is required to refrain from exercising jurisdiction that it may have under the Convention if corresponding applications have already been initiated in another country which is signed up to the Convention and that country is still considering the matter.
Another point to note is that under the new regime under the Hague Convention, there will no longer be a 3-month 'continuing jurisdiction' in the country at which the child was initially 'habitually resident' for claims in relation to who the child is to spend time with (sometimes called 'child contact' applications). This could be important if your ex-partner has moved with your child abroad following your separation and you are having difficulties sorting out when you will be able to see and spend time with your child. It is likely to be far easier for you to issue a claim in the UK than to do so in the country your child has moved to. The current EU rules allow you 3 months following the lawful move to do, after 31st December this provision will no longer able.
Overall, the key question to discuss with your lawyer will be, do you issue children proceedings now whilst the current EU rules apply, or, do you wait until 1st January 2021, when the 1996 Hague Convention will prevail? A family solicitor will be able to guide you through your options and explain the risks and benefits to you clearly.
Recognition and Enforcement of Children orders made in the UK in the EU and vice versa
Readers will appreciate that a common theme is emerging in relation to the law which is applicable both now and from 1st January 2021. This is the concept that where proceedings are issued before 11pm 31st December 2020, the current EU rules will continue to apply, even if those proceedings are concluded and a final order is made in 2021, when technically, EU rules will no longer apply.
This means that orders made in 2021 will be recognised and enforced in the EU countries as long as those proceedings were issued in the UK before the end of December this year.
Again, the EU rules on recognition and enforcement of foreign children orders are set out in Brussels IIA.
From January 2021, the rules set out in the 1996 Hague Convention will apply. The rules in the Hague Convention are very similar to the EU rules, i.e, the basic principle remains that orders made in countries which have signed up to the Convention will be recognised and enforced in all other countries which have signed up to the Convention.
There are however some subtle differences between the EU rules and the Convention when it comes to when recognition and enforcement may be refused, so it is important to take specialist legal advice.
Another important point to note is that the recognition and enforcement of orders under the 1996 Hague Convention could take more time than under EU rules. This is because under EU rules, an order stating that the child is to spend time with one parent (sometimes known as 'child contact') is directly enforceable in all EU member states. This means the order will be treated as if it were made in the member state where the parent is seeking enforcement.
The 1996 Hague Convention does not have the same 'automatic' recognition, which means that if you want to enforce a 'contact' order in another country that is signed up to the Convention, you will first need to obtain a 'declaration of enforceability' in that country or register the English order there first. It is easy to see how this could cause delays in you being able to see your child, so it is again important that you speak to a solicitor as soon as possible if your child has moved abroad and you think their other parent may make contact difficult for you.
It is also important to be aware that whilst legal aid is available (means-tested) for parents applying for recognition and enforcement of orders under current EU rules, it is not available under the Hague Convention. This could be really important for parents with limited financial means, and it is highly advisable that if you can see yourself facing this situation, you take legal advice quickly. You may be advised to issue proceedings now, before the 31st December cut-off point, in order to benefit from legal aid.
Child Abduction
When it comes to child abduction – i.e the unlawful removal of a child from this country, the EU rules under Brussels IIA have greater 'bite' than the rules under the Hague Convention. It is the 1980 Hague Convention which specifically deals with child abduction, and this is what parents who are seeking to the return of their child (who has been taken abroad usually by the other parent) will need to rely on if they initiate proceedings after 31st December 2020.
There are some key differences between the EU rules and the 1980 Convention. For example, under the EU rules, child abduction cases must be dealt with within 6 weeks, unless there are exceptional circumstances.
Also, under EU rules, if a party is unsuccessful in obtaining an order for the return of their child, they can apply again to the court in the member state in which the child was 'habitually resident' before they were abducted within three months so the court can make a decision on where the child should stay. This is sometimes known as a 'second bite of the cherry' because it is basically giving parents a second chance to have their child returned to them.
Another point to note is that under EU rules, a child has a right to be heard in abduction proceedings (of course this will depend on age and maturity), whereas under the Hague Convention, this isn't specifically specified. The positive is that this 'right to be heard' is specified elsewhere, namely, in the 'UN Convention on the Rights of the Child'. Although this UN convention is not part of English law, English judges do bear this in mind when dealing with abduction cases – it would be difficult to argue that children of sufficient age and maturity should have their views ignored in abduction proceedings anyway.
If you are concerned that your child has been abducted, it is always crucial to obtain specialist legal advice straight away. It is now even more important that you do so, because your family solicitor may advise you to commence proceedings now so that the EU rules will apply to your matter.
If you would like to speak to a member of our Family team about any of the issues raised in this article, please do contact us on +44 (0)1276 686 222, or use the contact form below.
This reflects the law and market position at the date of publication and is written as a general guide. It does not contain definitive legal advice, which should be sought in relation to a specific matter. 
Aaron O'Malley
Senior Solicitor, Family Law
Sign up
Enter your email address for legal updates on Private Client & Family Law.
Latest Insights - sign up to our Emailers
Our Emailers will bring you the latest news and insights from our legal teams as we look at the key talking points in life and in law.
Our insights will include articles, podcast discussion and information about our events and services.
You can sign up to as many as you wish and you can opt out at any time.
More than ever, it is worth considering how to resolve financial disputes, arising on relationship breakdown, out of court.
read more
Award winning legal advice
We are solicitors in Camberley, Wokingham and London. In 2019, Herrington Carmichael won 'Property Law Firm of the Year' at the Thames Valley Business Magazines Property Awards, 'Best Medium Sized Business' at the Surrey Heath Business Awards and we were named IR Global's 'Member of the Year'. We are ranked as a Leading Firm 2023 by Legal 500 and Alistair McArthur is ranked in Chambers 2022.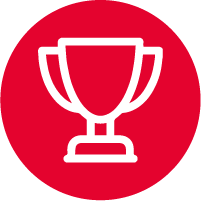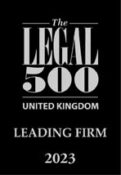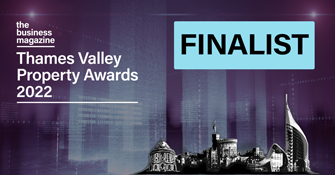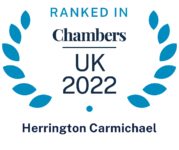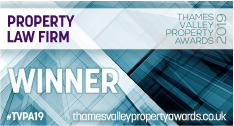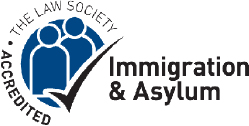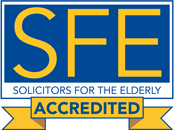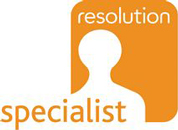 London
60 St Martins Lane, Covent Garden, London WC2N 4JS 
Camberley
Building 2  Watchmoor Park, Riverside Way, Camberley, Surrey  GU15 3YL
Wokingham (Appointment only)
4 The Courtyard, Denmark Street, Wokingham, Berkshire RG40 2AZ