Autumn Budget 2021 – key points for employers
Earlier today, the Chancellor announced his plans for this year's autumn budget. As the country and economy continue to recover from the effects of the coronavirus pandemic, several aspects of this year's budget were referenced to be aimed at supporting and facilitating this recovery.
The Chancellor remained positive on the UK's employment statistics, stating that unemployment is expected to peak at 5.2%. This is lower than the 11.9% previously being predicted, and indicates that more people across the UK have remained in employment than previously expected. Wages were also announced to have increased as a whole since February 2020, with a 3.4% rise being reported.
From an employment law perspective, there are several aspects that will impact both individuals and businesses, including changes to the national minimum wage and various changes to taxes. We have set out, below, a summary of the key announcements and considerations that employers should be aware of.
National Minimum Wage ('NMW')
The National Minimum Wage rates are set to increase from April 2022. The new hourly NMW rate increases will be as follows:
ages 23 and over: from £8.91 to £9.50
ages 21 – 22: from £8.36 to £9.18
ages 18 – 20: from £6.56 to £6.83
under 18s: from £4.62 to £4.81
apprentice rate: from £4.30 to £4.81
Most workers engaged by an employer will be entitled to receive the NMW, and a failure pay the minimum rates can result in investigations by HMRC, potential penalties, tribunal claims and bad publicity for employers. Businesses should therefore continue to ensure that their pay scales comply with the above minimum rates from April 2022.
Individuals working in the public sector also look set to receive a pay rise, with the Treasury previously already announcing that a pay-freeze introduced last year will be lifted. However, further details of this are yet to be announced and were not contained in the budget.
National Insurance Increase
The Chancellor also referenced the "Health and Social Care Levy" that has previously been announced. To recap, National Insurance contributions are set to rise by an additional 1.25p from April 2022, meaning that both employers and employees will contribute more on wages and staff contributions. Self-employed workers will also be affected, with the 1.25p increase also applying to the National Insurance paid on their profits.
Leisure and Hospitality Sectors
The leisure and hospitality sector was one of the hardest hit by Covid, with many businesses operating within this industry utilising the Government's furlough scheme and, in some cases, having to make multiple redundancies.
However, today the Chancellor announced that these businesses are set to benefit from the introduction of a 50% business rates discount. This is set to last for one year, and is aimed at continuing to support businesses in these sectors to recover.
The Chancellor confirmed this would apply to businesses such as pubs, music venues, cinemas, restaurants, hotels, theatres and gyms, with the maximum discount being claimed capped at £110,000. Alongside the Small Business Rates Relief already in place, the Chancellor claimed that the majority of businesses operating in these sectors will see a tax discount of at least 50%.
Reforms to alcohol duties were also announced, with the Chancellor stating that the system in place will be "simplified" with the principle that the stronger a drink is, the higher the rate of alcohol duty. Alongside this, a cut to duty on draught beer and cider was announced, with the planned introduction of a 5% draught relief. The chancellor stated that this would particularly benefit community pubs across the UK, who do 75% of their trade on draught beers and ciders.
Global Talent Network
The introduction of a new "Global Talent Network" was also announced by the Chancellor during his budget speech. This is being launched with the intention of identifying and attracting global talent in the science and technology sectors.
This, alongside with the announcement of a new "Scale-Up Visa" system, is aimed to make it faster and easier for businesses based in the UK to attract and relocate highly-skilled individuals working in key science and technology sectors.
Courts and Employment Tribunals
We are continuing to see that Courts and Employment Tribunals across the country are faced with a backlog of claims, and waiting times for these to be dealt with continue to be longer than pre-pandemic levels.
The Chancellor made reference in the budget announcement to additional resources and spending being allocated to Courts to help reduce the backlog, with £2.2bn being allocated for courts, prisons and probation services. However, whether or not these resources will apply to Employment Tribunals was not discussed.
For further information, or to discuss any issues raised in this update, please contact our Employment and Immigration Group on 0118 977 4045 or employment@herrington-carmichael.com.
This reflects the law at the date of publication and is written as a general guide. It does not contain definitive legal advice, which should be sought as appropriate in relation to a particular matter.
Jack Rose
Trainee Solicitor
Sign up
Enter your email address for legal updates on Employment & Immigration Law.
Employment Management Training Sessions
We all need to abide by the law and our Insights will help keep you, your family and/or business safe and up to date on how the law affects you.
Our Insights also include podcast discussions and information about our events and services.
We will only ever send you information that relates to your preferences and you can opt out at any time.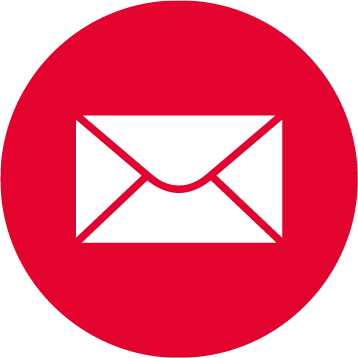 Insert your details, then select the updates you wish to receive from the list below.
It goes without saying that the Covid-19 pandemic has dramatically altered the world in which we...
read more
Award winning legal advice
We are solicitors in Camberley, Wokingham and London. In 2019, Herrington Carmichael won 'Property Law Firm of the Year' at the Thames Valley Business Magazines Property Awards, 'Best Medium Sized Business' at the Surrey Heath Business Awards and we were named IR Global's 'Member of the Year'. We are ranked as a Leading Firm 2022 by Legal 500 and Alistair McArthur is ranked in Chambers 2021.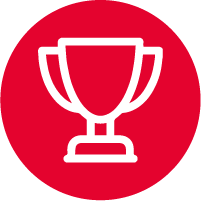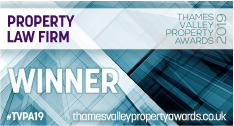 #TVPA19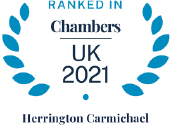 Chambers UK